Relativity Space raises $500M and is one step closer to launching Terran 1 to orbit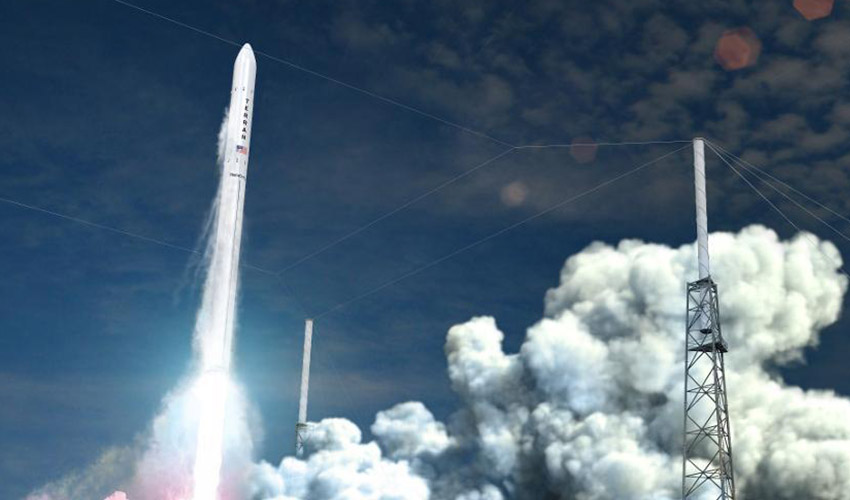 Relativity Space, the first company to 3D print an entire rocket, has announced that it closed a $500 million Series D equity funding round led by Tiger Global Management. The funding validates Relativity's sector-leading momentum across commercial execution, technical milestones, and talent growth. Additionally, it will enable the company to accelerate its planned initiatives, including its factory of the future, launch vehicle development, and 3D printing technologies development. Over the last five years, the company has been working relentlessly on its goal to build humanity's multi-planetary future. CEO Tim Ellis commented: "This past year drove change in every industry, including aerospace. With this new Series D funding, we will now dramatically accelerate the development of our long-term plans."
The US company has been disrupting the aerospace industry since its inception in 2015. In fact, Relativity Space invented a new approach to design, build, and fly its own rockets, starting with Terran 1: the world's first entirely 3D printed rocket. Indeed, Terran 1 is fabricated using Relativity Space's Stargate 3D printer, which reduces the number of parts needed by 100x, therefore reducing production time to 60 days – an incredible milestone for the sector and proof that supply chains can be drastically optimized with Additive Manufacturing technologies.
Additionally, you might remember that in October 2019 the company had raised $140 million, and was already planning the first orbital flight for February 2021. Following this latest funding round, Tim Ellis further stated: "Throughout 2020, Relativity achieved unprecedented growth, attracted top talent, and stepped up to deliver results […] We are on track to launch our first Terran 1 rocket to orbit next year with existing capital on our balance sheet." 
Building the future of humanity in space
Launching the world's first entirely 3D printed rocket to orbit is only the first step in Relativity's long-term vision to upgrade humanity's industrial base on Earth and build one on Mars. And additive manufacturing is at the core of making this vision a reality. Not only does the company aim to build the factory of the future to revolutionize how rockets are built and flown – a project already underway at one of NASA's site –  but also to establish an industrial base on Mars. The company has explained that in the early days of settlement, intelligent automation and lightweight, compact 3D printing will be fundamental technologies to quickly establish a new society with scarce resources.
Tim Ellis concludes: "At its heart, 3D printing is an automation technology, one that transforms physical complexity into software by stitching many components together. The compounding rate of improvement and iteration possible through our disruptive approach will be unlike anything seen before. If we are going to live on Mars, it is inevitable that this factory of the future must exist to build humanity's industrial base once there. At Relativity, we look forward to furthering an iconic new technology to build the future of humanity in space, faster." You can find more information about the latest funding round HERE. 
What do you think of this latest funding round for Relativity Space? Let us know in a comment below or on our Facebook and Twitter page! Don't forget to sign up for our free weekly Newsletter, with all the latest news in 3D printing delivered straight to your inbox!
*Cover Image: Artist rendering of Relativity's Terran 1 rocket via Relativity Space