Relativity Space to Open New 1M Square Foot Factory in California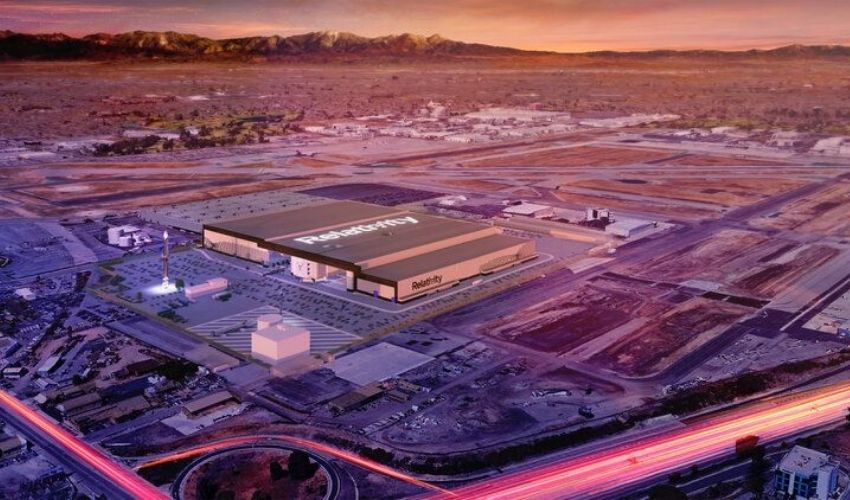 A few weeks ago, Relativity Space announced that it had raised $640M to scale production of its entirely 3D printed rocket, Terran R. Now, we know how they intend to use at least part of those funds. Yesterday, the company announced a major expansion of its operations in Long Beach, California, with a new 1M sq ft headquarters factory at the Goodman Commerce Center. This expansion shows the ongoing success of the company, as well as the continued health of 3D printing in especially the aerospace sector. Over this year, Relativity expects to expand even more, as it is currently on track to hire an additional 200+ employees by the end of the year.
According to Relativity's press release, the company has grown 300% within the past year, currently employing 450+ people across its 6 locations in Long Beach, Vandenberg, Seattle, Washington D.C., Stennis, and Cape Canaveral. Thanks to it's novel use of automation, the company was relatively unaffected by the COVID-19 crisis, keeping it on track to launch the Terran 1 this year. These new headquarters will continue this growth, as it will have capacity for 2000+ employees as well as a metallurgical laboratory, DMLS printers, and a mission control center. Plus it will be able to house dozens of the company's proprietary Stargate 3D printers, which are notable for being the largest metal 3D printers in the world. 3D printing was less impacted overall by the COVID-19 crisis, as the technology actually enabled companies to adjust faster to the pandemic thanks to remote controlled printing and shortening supply chains. This announcement from Relativity Space shows how the industry continues to advance, with no signs that it will slow in the future.
The goal of the expansion is for Relativity Space to really implement its Factory of the Future concept. This factory will fuse 3D printing, artificial intelligence and autonomous robotics, ideally resulting in the perfect collaboration between humans and machines. Already, they have seen major success with their methods, as their simplified supply chain allows them to print rockets with 100x fewer parts in less than 60 days, a true disruption of traditional manufacturing methods. Their use of additive manufacturing especially shows how the technologies can be used for future space exploration, with companies like GE, Airbus, Boeing and even NASA all relying on AM more and more.
Commenting on the expansion, Tim Ellis, CEO and co-founder of Relativity stated: "Relativity is at the forefront of an inevitable shift to software-driven manufacturing, and the opportunity to reimagine this facility for the future of aerospace is incredibly exciting. Securing this space for Relativity Headquarters, which is now one of the largest facilities in private space, right here in Long Beach, is key for scaling out our Terran R program, while also continuing to tap into the unparalleled talent here to join us on our mission." They plan to move into the new factory officially in January 2022. You can find more information in Relativity's press release HERE.
What do you think of Relativity Space and its new factory headquarters? Let us know in a comment below or on our Facebook and Twitter pages. Don't forget to sign up for our free weekly newsletter, with all the latest news in 3D printing delivered straight to your inbox!
*All Image Credits: Relativity Space