Relativity Space selected by Lockheed for NASA's space mission
Published on October 21, 2020 by
Aysha M.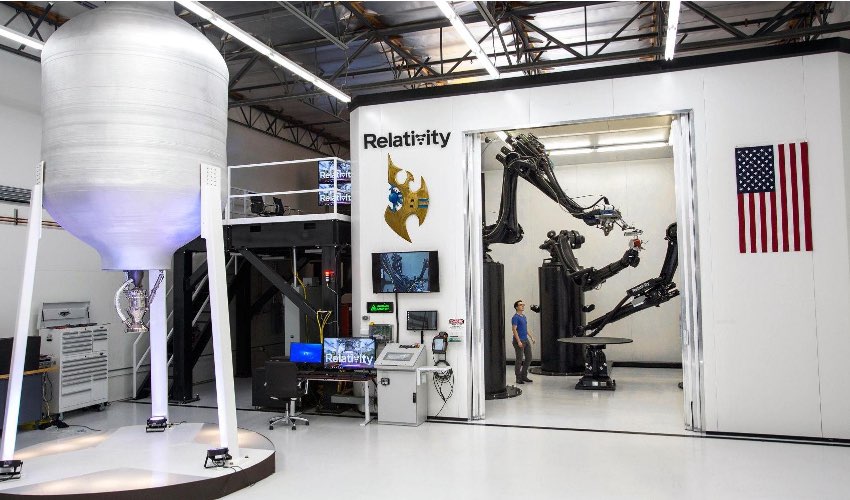 The American startup Relativity Space specializes in the design and manufacturing of 3D printed rockets. In fact, Relativity is the world's first autonomous rocket factory, and its Terran 1 is the world's first 3D printed rocket with 95% of parts being additively manufactured. Last year the company raised $140 million, adding to the 45 million already obtained since its creation in 2015. Recently, the LA-based startup has singed its first government contract with Lockheed Martin, the largest weapons manufacturer in the world. More precisely, Lockheed has picked Relativity for a major space exploration mission led by NASA.
Tipping Point is a program through which NASA awards contracts to the companies who develop transformative space technologies. The projects range from in-space testing of cryogenic systems to a 4G LTE network for the Moon. While Lockheed and NASA will design and build the cryogenic systems and payload for the space exploration program, Relativity Space has been selected as the launch provider for the mission. The plan is to launch Lockheed Martin's cryogenic demonstration mission (CDM) payload aboard Relativity's Terran 1 in October 2023.
The Founder and CEO of Relativity, Tim Ellis, is confident that the company's approach of 3D printing the entire rocket is an ideal solution for the mission. "If you look at the manufacturing tools being used today, they're not much different from the last 60 years. It's fixed tooling, giant machines that look impressive but only make one shape or one object that's been designed by hand. And it'll take 12-24 months to make it. With our 3D printed approach we can print the entire fairing in under 30 days. It's also software defined, so we can just change the file to change the dimensions and shape. For this particular object we have some custom features that we're able to do more quickly and adapt. Even though the mission is three years out, there will always be last-minute changes as you get closer to launch, and we can accommodate that. Otherwise you'd have to lock in the design now."
In its manufacturing processes, the company is using the world's largest metal 3D printer, which they have developed in-house. Called Stargate, this AM solution integrates automatic learning, software, robotics and metal 3D printing, should be able to build rockets ready to launch a payload of up to 1,250 kg in less than 60 days. You can find out more about Relativity Space and its technologies on their official website, HERE.
What do you think of Relativity Space being selected for NASA's Tipping Point program? Let us know in a comment below or on our Facebook and Twitter pages! Sign up for our free weekly Newsletter, all the latest news in 3D printing straight to your inbox!