Relativity Space's Launch Attempts of 3D-Printed Terran 1 Rocket Fail Due to Technical Issues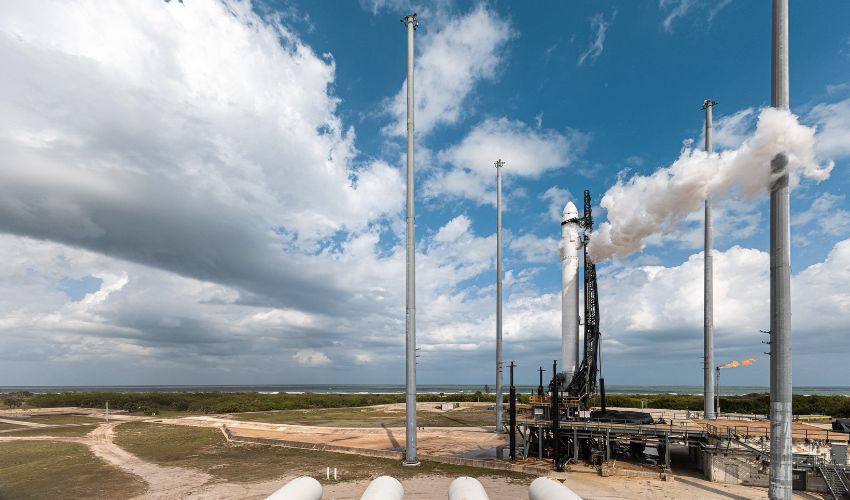 'More info to follow on cause of aborts today'. Space launches do not always go off without a hitch. It has been disappointment for American company Relativity Space in recent days, who hoped to launch the first 3D-printed rocket on March 8th from Cape Canaveral, Florida on an unmanned mission called GLHF (Good Luck, Have Fun). This initial launch and the subsequent one this past Saturday 11th were scrubbed for technical reasons in the few seconds before liftoff. However, the rocket in question – the Terran 1 –  remains healthy and the next launch date is in sight, according to the company.
The initial launch on March 8th was much anticipated in the industry, with people hoping for it to prove the capabilities of the metal 3D printing for rocket manufacture. As the clock ticked down, the propellant's thermal conditions on the second stage (the Aeon vac engine) exceeded the limit needed for space flight, leading it to be abandoned. Subsequently, the second launch attempt on March 11th was scrubbed, first due to a corner case in the stage separation automation which aborted at T.5 seconds – essentially meaning that a problem occurred outside of normal operating parameters, causing the launch to halt in the last half a second. The second attempt was scrubbed due to another technical issue, this being low fuel pressure; it was under the minimum limit by one Pound per Square Inch (PSI). 
The Terran 1 was built using 3D printing technologies, and 90% of the dry mass of the final product was created using 3D printing, combining large-scale metal printing with Stargate printers with DMLS for small, geometrically complex parts. The end result is a 35 metre tall vehicle powered by natural gas and liquid oxygen, with nine Aeon-1 engines on the first stage and one Aeon Vacuum engine on the second stage. According to the company, the use of 3D printing technology resulted in a 100 percent reduction in part count, as well as a lower lead time and overhead; the final result is reportedly more reliable.
Relativity is not the only company employing 3D printing in aerospace many others have made parts using the technology, including NASA, whose Perseverance Rover landed on Mars in 2021 carrying 11 metal 3D printed parts. For this project, Relativity Space have not given up, and plan to relaunch in the near future. We look forward to seeing how it goes. For more information on the rockets, check out the company website HERE.
Will you be watching along for Relativity Space's new launch? Let us know in a comment below or on our LinkedIn, Facebook, and Twitter pages! Don't forget to sign up for our free weekly Newsletter here, the latest 3D printing news straight to your inbox! You can also find all our videos on our YouTube channel.
*Cover photo credit: Trevor Mahlmann/ Relativity Space