Reebok and Botter Have Unveiled a 3D Printed Shoe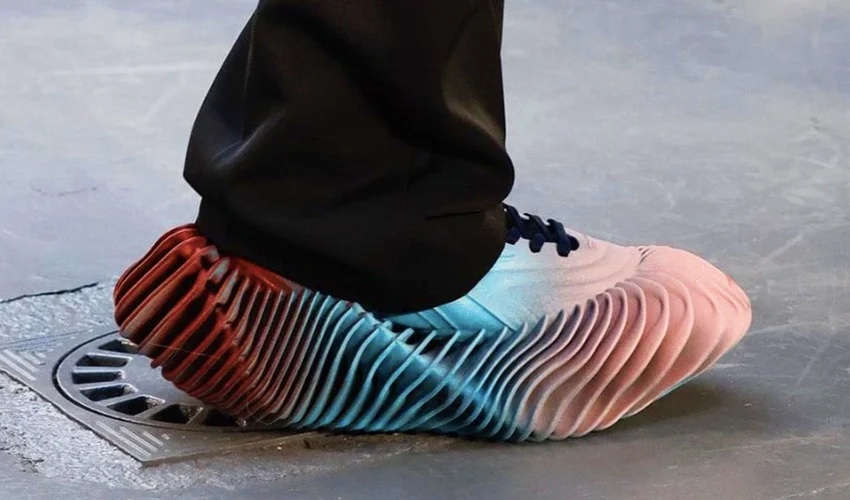 From January 17th to 26th, the city of Paris is welcoming the whole world to participate in the iconic Paris Fashion Week. This internationally known event is an opportunity for major brands to present their latest creations for the spring-summer collection. Moreover, until January 22nd, men's fashion was in the spotlight. Many pieces were presented, but one of them caught our attention. Reebok, an American streetwear brand founded in England, unveiled a shoe made using 3D printing in collaboration with Botter, a design studio that puts a focus on Caribbean couture.
3D printing is increasingly playing a large role in the footwear industry. More and more parts are being designed using additive manufacturing. And as one of the largest shoe manufacturers in the world, Reebok, is certainly no stranger to the benefits of the technology. Previously, the brand has used 3D printing for the soles of the Liquid Speed, for example. It also uses this technology to make its models 20% lighter. Other shoe brands also have seen its uses, the 4DFWD and the 4D Fusio from adidas are also an example of how companies are turning to additive manufacturing for the creation of innovative, comfortable shoes.
A Collaboration Between Reebok x Botter and HP
In this latest news, Reebok, in collaboration with Botter, unveiled its latest shoe collection titled Venus Comb Murex Shell Sneaker. As previously explained, this model is designed using 3D printing. More specifically, the British brand turned to HP and its Multi Jet Fusion technology. This manufacturing method was used to design the sole, but Reebok has not disclosed whether the shoe is fully 3D printed. The Venus Comb Murex Shell Sneaker is directly inspired by the Murex, a predatory sea snail whose shell has a long siphonal channel and numerous spines. In Greek mythology, the goddess Venus used this mollusk as a comb.
In terms of design, Reebok and Botter have combined their expertise to create a bold pair, which could be likened to a luxury shoe. Many color variations are available, so there is something for everyone. In any case, for Botter, the use of 3D printing for the Venus Comb Murex Shell is a revolution in the fashion industry. "The Reebok x Botter Sneaker is an opening of a wonderful project. The new partnership with HP 3D Printing aims to create product that sits at the intersection of innovation, sustainability and luxury and this is just the first step," commented Lisi Herrebrugh and Rushemy Botter, the founders of Botter. You can find out more about Botter HERE and Reebok HERE. 
What do you think of this new 3D printed shoe from Reebok and Botter? Would you wear it? Let us know in a comment below or on our LinkedIn, Facebook, and Twitter pages! Don't forget to sign up for our free weekly Newsletter here, the latest 3D printing news straight to your inbox! You can also find all our videos on our YouTube channel.
*Cover Photo Credits: Botter