Redefine Meat Commercially Launches Five 3D Printed Alt-Meat Products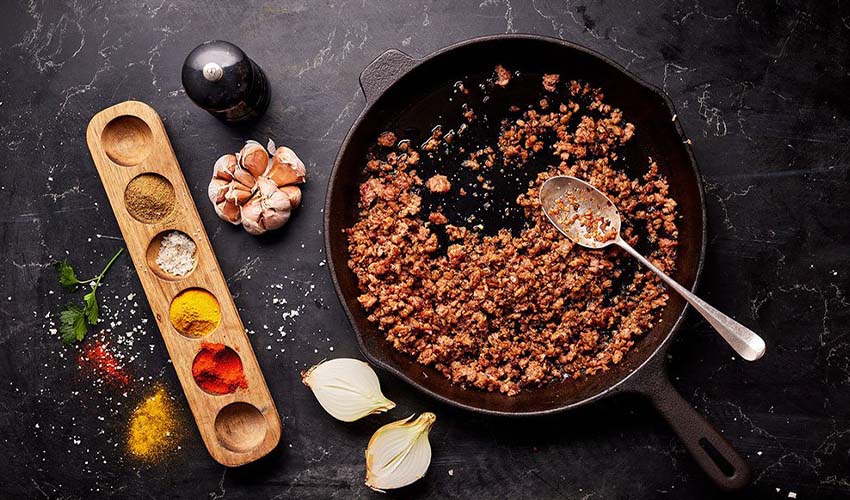 In recent years, several initiatives to develop 3D printed meat have emerged. Among these projects is Redefine Meat, an Israeli startup founded in 2018. Using a patented 3D printing technology, the company designs alternative meat from plants and other sustainable products. And through this process, Redefine Meat wants to demonstrate that it is possible to obtain meat, while being environmentally and animal friendly. Recently, the company launched 5 new types of 3D printed alt-meat commercially in Israel.
Consisting of offerings of plant-based ground beef, sausage, lamb kebab, hamburger and a puff pastry cigar, Redefine Meat's new line of products, called New Meat, has already met with some success. After being tested and validated by top chefs and consumers, New Meat products are now available in select restaurants and hotels in Israel. Eshchar Ben-Shitrit, CEO and co-founder of Redefine Meat, explains, "Each product in the range and the ones to follow are born from our understanding of meat at the molecular level, extensive R&D and technological innovation, which combined provides us the ability to create any meat product that exists today. This has been critical to achieving a superiority in taste that honestly, we did not even expect, and the technological versatility to do what no other has done – replace every part of the cow with tasty plant-based meat."
Alt-Meat industrial printers
As previously explained, the Israeli startup has developed a patented process to be able to print their 'new meat' offerings. Redefine Meat's industrial printers are able to reproduce not only the flavors but also the textures of different meats. In order to develop the alternative meat 3D printers, the company announced in 2019 that it had raised $6 million. A fundraising justified in view of the success of the 3D printed Alt-Meat. During a blind tasting of alternative meats organized by Redefine Meat and Best Meister, an Israeli meat distributor, many consumers were convinced by the quality of 3D printed meats.
While 3D printing of food is currently a small branch of the additive manufacturing market, it would not be surprising in the future to see this type of printing grow. Some companies, such as Revo Foods, which 3D prints seafood products, have already taken the plunge and hope to offer their products to the general public in the long term. A market in full expansion, which could help limit the impact of food production in the future. You can find out more in the press release HERE.
What do you think of the limited commercial launch of Redefine's Alt-meat products? Would you be interested in trying one of their offerings? Let us know in a comment below or on our Facebook and Twitter pages. Don't forget to sign up for our free weekly newsletter, with all the latest news in 3D printing delivered straight to your inbox!
*Thumbnail Photo Credits: Redefine Meat