Redefine Meat raises $6M to bring its alternative meat 3D printer to market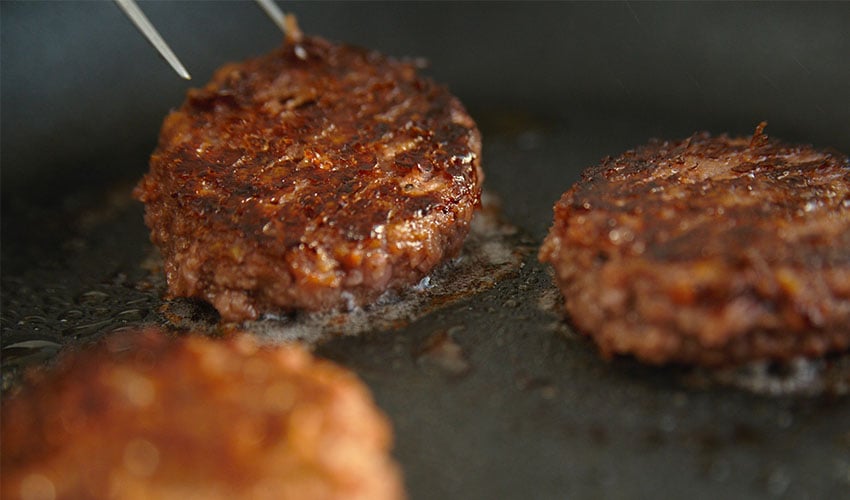 Back in June, we shared with you the latest advancements in 3D printed meat. We had spoken to Redefine Meat, one of the key players in this market to learn more about the startup's activities in the sector. The company based in Israel was working on a technology that produces plant-based meat alternatives, more precisely steaks, roasts and stews from natural and sustainable ingredients. Eshchar Ben-Shitrit, Co-Founder and CEO at Redefine Meat had told us: "Our target is not to develop a new food product, but to introduce a new food technology that will become a platform for rapid introduction of new and superior meat alternatives that do not exist today […] We are giving ourselves time to perfect and improve the technology so that our customers and consumers will be able to enjoy its full potential for the long-term."
And it seems the time has come for the company to take the next step, having just completed a $6 million seed round led by CPT Capital, joined by Israel-based Hanaco Ventures, Germany's largest poultry company The PHW Group, and leading Israeli angel investors. With this new investment, Redefine Meat will be able to finalise the development of its alternative meat 3D printer, which should be released during 2020. 
The solution will combine a proprietary semi-industrial digital 3D printing platform, a 3D meat modeling system and plant-based food formulations. In other words, everything you need to create 3D printed plant-based meat that should taste, look and have the same texture as meat. This new category of meat is also said to be cost-effective and scalable – two points that have been difficult to achieve in the past. 
The company even ensures that meat distributors and retailers will be able to design the characteristics of their meat to cater to seasonality, changing demands and consumer preferences thanks to a product that is completely predictable and replicable. Redefine Meat has already showcased some of its 3D printed meat products in the past, by working with chefs and butchers they developed an alternative that they claim to be indistinguishable from actual meat. 
One of the missions of Redefine Meat is to also bring a sustainable and environmentally friendly product to the market. The animal-free meat will have a 95% smaller environmental impact than animal meat, as well as no cholesterol. 
Finally, Eshchar Ben-Shitrit, Co-Founder and CEO at Redefine Meat explains: "We have already successfully printed great products for multiple foodie events, and over the coming 12 months, we will take the technology to the next level where we expect to make a huge impact on the meat market and the future of our planet. We're delighted to have secured this investment, and to be working with high-quality investors, who share our vision and can support Redefine Meat on its path to become an industry leader."
 What do you think of Redefine Meat's plans to introduce an alternative meat 3D printer to the market? Let us know in a comment below or on our Facebook and Twitter page! Don't forget to sign up for our free weekly Newsletter, with all the latest news in 3D printing delivered straight to your inbox!