Recycling Plastic to 3D Print Furniture in Cities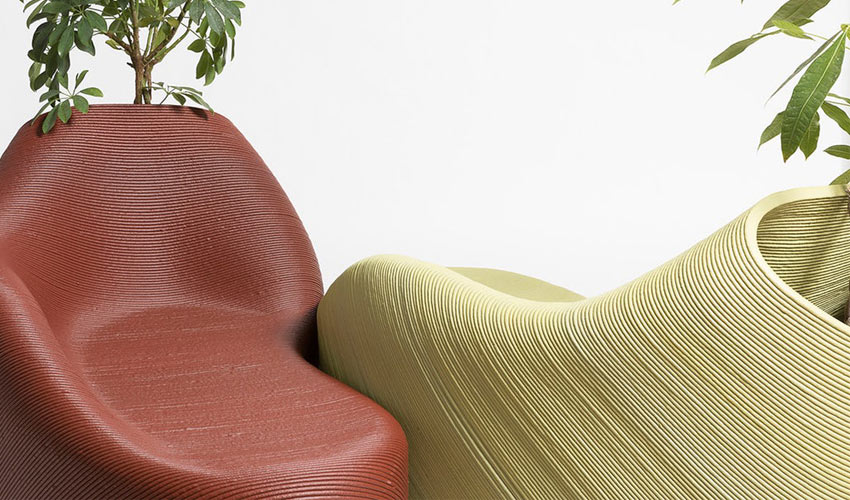 In Greece, there is a programme called "Zero Waste Future" run by Coca-Cola. As its name suggests, it aims to reduce the amount of waste and create a more sustainable future by directly involving all the inhabitants of a city. Thessaloniki was chosen as the first pilot city to kick-start this project. Additionally, a laboratory, Zero Waste Lab, recently opened to support this initiative. It even entered in a partnership with The New Raw, an association already involved in plastic recycling with its Print your City project.
We all remember the 3D printed street furniture in the city of Amsterdam. The street furniture included public benches that found their place in parks and streets all over the city. The plastic waste of the population has been taken and  recycled to be transformed into 3D printing material. The city was able to create all kinds of original shapes and offer durable furniture, providing significant added value to the plastic waste. The Dutch association, The New Raw, wants to go further and extend this initiative all over the world. It started in Greece and now works with the Zero Waste Lab, a laboratory in which different parts are printed from plastic waste.
3D printing is coming to cities
If you walk along the Nea Paralia promenade, by the sea, you can see the furniture printed in 3D last summer, namely benches that also act as plant pots. The laboratory says it took 12 hours and 100 kilograms of plastic waste to print each part. Since last December, 3,000 models have been submitted to the project teams, including bike racks, planters and other innovative and ecological products.
The New Raw association states: "3D printed street furniture incorporates additional functions that promote a healthy and environmentally friendly lifestyle in the city. It is possible to imagine any type of object, from a bike rack, a tree pot, mini gym or to even a library."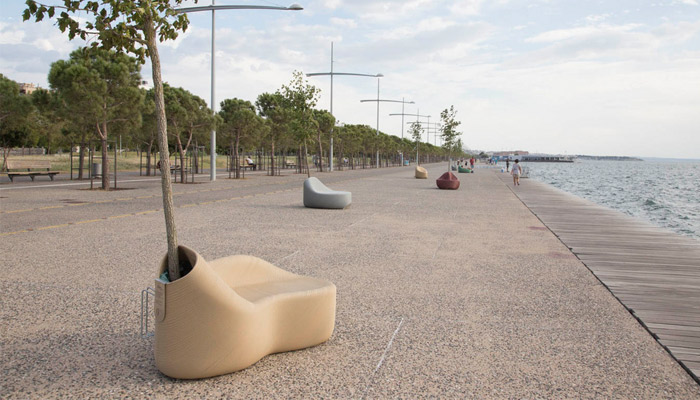 Zero Waste Lab, a place of learning and creation
The Zero Waste Lab is open 4 days a week until next May. It allows residents to familiarise themselves with the plastic recycling process, deposit their waste and submit new ideas for furniture in their neighbourhood. They can choose which public space will house a 3D printed part, its shape, colour and any integrated functionalities.
The laboratory is therefore a learning environment where several 3D printers operate, which also contributes to the democratisation of technology. You can find more information on the official website of the laboratory HERE and in the video below:
Has this inspired you to recycle more? Let us know in a comment below or on our Facebook and Twitter pages! Sign up for our free weekly Newsletter, all the latest news in 3D printing straight to your inbox!