What are the recruiting trends in 3D printing?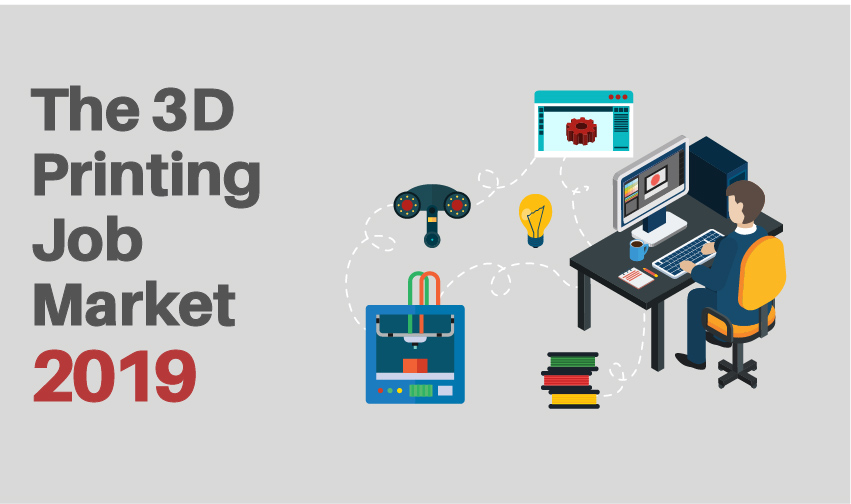 Behind additive manufacturing technologies lies the know-how and knowledge of qualified people on cutting-edge subjects. It is quite clear that 3D printing attracts many profiles and companies have been recruiting, but in what proportions? What are the recruiting trends in 3D printing?
To learn more about the state of the job market in 3D printing, we are offering you today a study based on the '3Dnatives Job Board', which counted more than 250 international job offers in 2018. So what sectors are recruiting? What kind of profiles are most interesting to recruiters? Who is employing the most, startups or large groups? The results of our study are supported by Audrey Chikhaoui who founded Rosa Parks Consulting in 2014, a recruitment firm dedicated to the Industrial IT and Additive Manufacturing sectors. She gave us her vision of the market and her forecasts.
An increase in job offers, most often over the long-term
Of all the job offers published by 3Dnatives' Job Board, 78.2% were full-time contracts followed by 15.1% internships. These results are explained by a long-term adoption of the technology, requiring profiles capable of supporting the resulting developments. It can also be noted that many companies that have relied on 3D printing are growing, justifying the need to recruit candidates for longer assignments. They now have confidence in this technology, which they consider to be more mature and are putting more resources into developing.
"The 2018 trend also shows that recruiting companies are ready to invest in more structuring and dimensioning positions, investing more easily in the recruitment of managers and executives", commented Audrey Chikhaoui.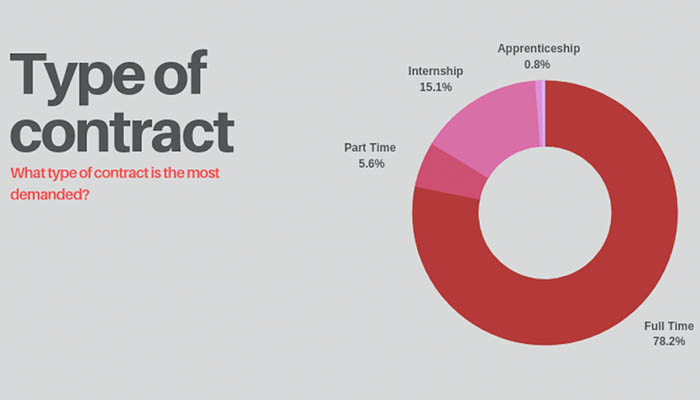 Which profile and which sector?
Additive manufacturing has long been used in the aeronautics, medical and automotive industries. In fact, these historical sectors quickly identified the potential of such a production method. However, it can be seen that these are not necessarily the sectors that recruit the most – they have published 5.6%, 4.8% and 4% of the offers analysed respectively. Finally, it is the manufacturing industry in the broader sense that  published the most job offers in 2018 – with 24% of the offers – including energy, consumer goods, transport, defence, etc. It is closely followed by 3D printing services (21%) and 3D printer manufacturers (16%), proof that market players are strengthening.
"The year 2018 saw the emergence of new sectors such as the emergence of software dedicated to additive manufacturing. We were already familiar with STL data preparation and editing software designed for additive manufacturing and known in the market to convert files to STL format, correct defects, modify the design and prepare the construction platform, but we are seeing more and more software solutions for security and data protection coming onto the market."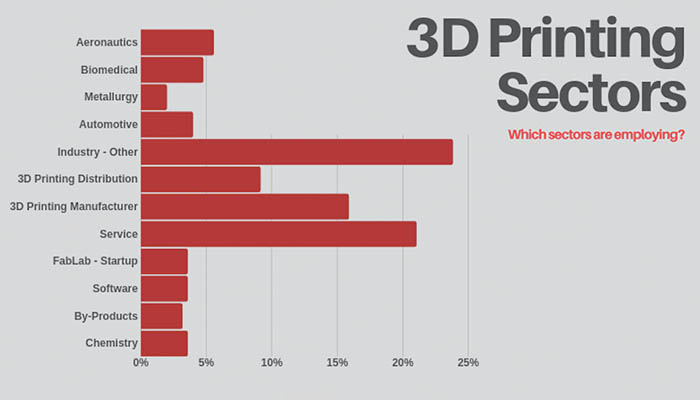 On the candidate side, it should be noted that the profiles sought are rather engineers and technicians, such as machine operators, who have a more technical background, whether for research and development (19.8% + 9.5%) or pure production (30.6%). These statistics are not so surprising when you consider that additive manufacturing requires knowledge as varied as mechanics, software or materials science.
This is followed by more general project management and 3D design functions – we might have expected more positions in the 3D modeling part since we know that it is a key step in the printing process. Finally, the support/maintenance/SAV offers are not negligible: the need for support for companies is becoming more and more important.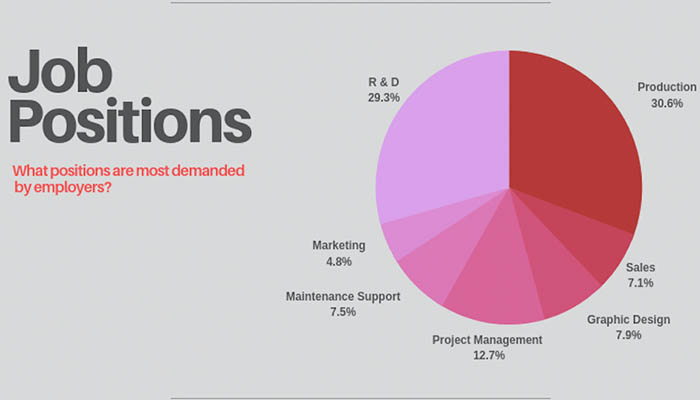 "There is also a feminization of the profiles recruited. Faster than the industry in general, the AM sector began to integrate women into their workforce at an early stage. While traditionally, they were mainly found in support functions (mainly HR, marketing communication), they are now seeking responsibilities in more operational and technical professions, such as production, R&D, sales…"
Companies that recruit
An analysis of the various job offers published on 3Dnatives shows that the companies that recruited the most in 2018 were those with 11 to 50 employees, closely followed by Large Entreprises with more than 5,000 employees. A contrast that may seem surprising but reflects two realities:
– many startups specialized in 3D technologies have been created, which has gradually increased their recruitment needs.
– major groups are interested in additive manufacturing and seek to integrate it into their daily activities, such as Bosch, L'Oréal, BMW or Volkswagen.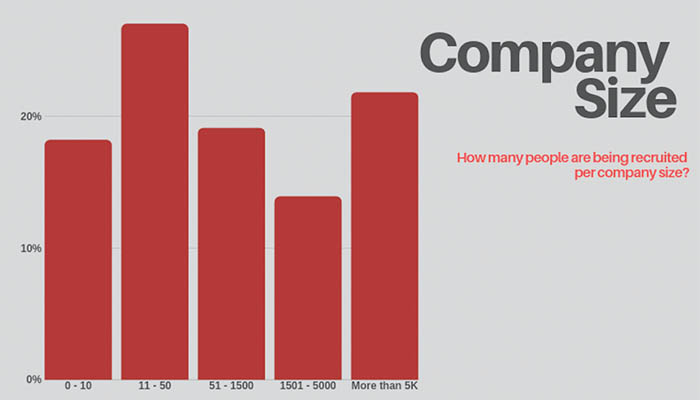 What future for the printing labour market?
While the additive manufacturing market has been growing steadily for the past decade, it would not be surprising to see recruitment follow this trend, with more companies looking for qualified candidates to support this growth. As 3D printing affects a multitude of sectors, we can expect to find this diversity in the job market. It could even be the source of new profiles, just as the Internet increased the need for web integrators, graphic designers, webmasters, etc.
"In terms of recruitment, the Additive Manufacturing sector, like the industry, faces difficulties in finding the skills to meet the ever-increasing demand of their customers. Much more than profiles in mechanics, it has become very complicated to find system engineers, software engineers or electronics engineers. In addition, the time required to identify competent candidates is getting longer, recruiting processes are very time-consuming, ranging from six months to a year, which can be problematic for the clients' business."
Find our full 3D Printing Job Market, 2019 Infographic HERE
Let us know what you think of this study in a comment below or on our Facebook and Twitter pages! Don't forget to sign up for our free weekly Newsletter, with all the latest news in 3D printing delivered straight to your inbox!