Recreus, taking 3D filament manufacturing to the next level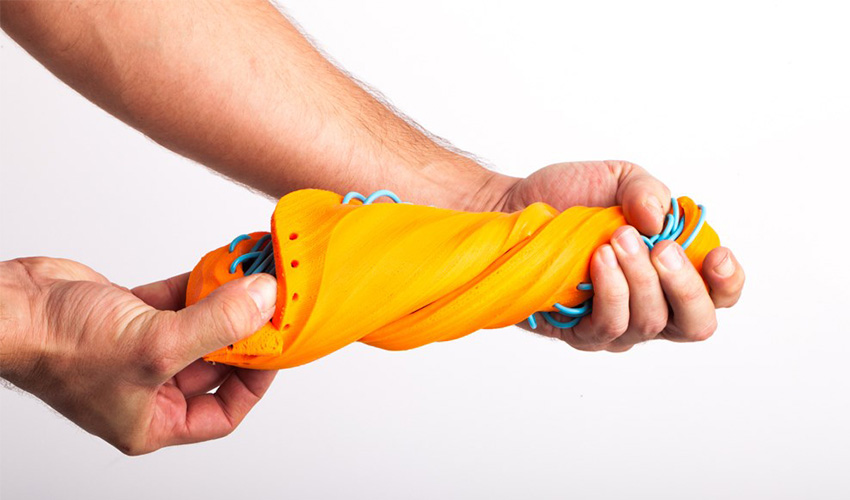 Until a few years ago, FFF technology (Fused Filament Fabrication) had been associated with the maker community, and less so with the industrial sector. Following the evolution of FFF machines, and their materials, the technology began competing in the industrial sector. The development of 3D filaments was key for their evolution. In their latest study, Ameco Research mentioned that the market for 3D filaments would reach a value of $255 million in 2024, a remarkable growth. This week we spoke with Ignacio García, CEO of Recreus, a 3D filament manufacturer, recognized for manufacturing the first flexible 3D filament: Filaflex. Based on this growth, this Spanish company announced a few months ago its collaboration with the energy multinational Repsol. The next step in this collaboration is the development of more revolutionary materials for the FDM 3D printing sector, focused on industry applications. 
In order to understand the importance of materials in the industry, and the next steps of Recreus worldwide, we spoke to Ignacio García who told us how the idea arose to create such a disruptive material, and what novelties Recreus will present at Formnext. 
3DN: Could you introduce yourself and tell us how the idea of creating Recreus came about?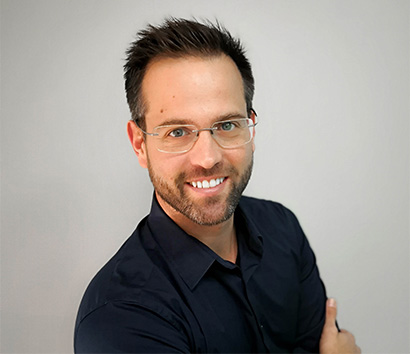 I am Ignacio García, founder and CEO of Recreus and an industrial engineer by training. From early childhood, I have always had a creative, curious and enterprising vision.
The history of Recreus begins in 2010 when I went to the Euromold fair in Germany motivated by my great passion for the world of design and technology, and where I discovered 3D printing and 3D printers. Testing and printing, I realized the limitation to create certain projects and pieces in 3D printing because of the existing materials in the market, as they were all rigid. Therefore, I began to investigate in my parent's garage, with the intention of being able to develop a material that would be much more elastic and flexible. This is how FilaFlex was born in 2013, it is the first elastic filament for 3D printers in the world, a totally innovative and disruptive material.
Once the product was created, we founded Recreus as a brand and company to be able to market it, inspired by a philosophy and values that have always guided me: REcycling, CREart and USing.
3DN: What has the development of a recognized filament like FilaFlex mean for Recreus?
Very much so! FilaFlex was the beginning of everything. Recreus was born thanks to FilaFlex, with the creative need to innovate and be disruptive in the 3D printing sector to open it up to new materials. We showed the world how you could print with your home 3D printer your own slippers with our flexible filament FilaFlex! Everything was new. The 3D printing technology itself was innovative, which demonstrated the potential of additive manufacturing and FilaFlex. Moreover, it was clear to us that we were tired of seeing so many typical and repetitive 3D printed pieces at trade fairs, and we wanted to break away and really offer something for daily use. I remember that the news went around the world. Our slippers and FilaFlex were in practically every international media, from Japan, USA or Russia. It was something really incredible! And it has motivated us to keep innovating and working hard to grow and keep being disruptors.
3DN: This year you started a collaboration with the multinational Repsol. What projects are you working on together?
Exactly. An example of this hard work has been betting on an investment partner that really brings value to our company. It was clear to us that we wanted to grow and for that we needed external help. Our work, and being in the right place at the right time brought us closer to Repsol.
On the other hand, the interest was in betting on 3D printing technology and the development of new materials. We could count on their investment to make our business grow and to develop the new and ambitious projects that we had in mind with their teams from the chemistry department. Specifically, we had in mind developing a polypropylene for 3D printing. Bearing in mind that polypropylene is the most commonly used material in the plastic processing industry, accounting for almost 20%, our challenge has been to create a polypropylene filament that can used in 3D printing, offering a differential value with respect to the mechanical properties of existing products. On top of this, our aim has been to promote the adoption of 3D printing  in various industries by promoting new applications and uses. 
3DN: What news do we expect from Recreus in the next edition of Formnext?
The novelty will be the launch of this innovative and revolutionary material: polypropylene for 3D printing. A high-impact, chemically resistant polypropylene, easy to use in 3D printing, with low warpage and a smooth finish.
In addition, another novelty and innovation will be the "3D Polypropylene Primer" with which it will be marketed. Each filament spool will be accompanied by a revolutionary "Primer" to be applied before the extrusion of the filament itself and thus fix the piece to the printing bed. Among the advantages, we can emphasize that it has a strong adhesion, working with the PP filament at 40ºC. To peel it off it will only be necessary to raise the temperature of the bed to 80ºC. Easy to apply, only spool one can be used in at least 3 more prints, thus obtaining considerable energy and product savings. We are very proud of the result and we know that it will be a before and after in the sector.
Another novelty will be the premiere and launch of our renewed corporate image. There is a change and an evolution operating in Recreus, which we want to be noticed. 
3DN: How do you see the future of 3D printing filaments and FFF technology?
Without a doubt, in the short and medium term I see an exponential growth in the demand for 3D materials and filaments due to the democratization and adoption of additive manufacturing technologies by industrial sectors. These are increasingly adopting 3D printing in production processes, both for rapid prototyping and for customizing parts, etc., and seeing the potential it offers for applications in specific sectors. Such as, for example, in the orthopaedic sector, where additive manufacturing technology provides a great competitive advantage in the creation and design of custom orthopaedic templates and where our FilaFlex filament offers great benefits. 
I believe that the challenge of FFF technology will be the creation of much more reliable, efficient and fast machinery that allows mass production of parts at a reduced cost. On the other hand, the contribution of this technology to the Circular Economy will be another essential part of its evolution: the use of plastic waste for the creation of new applications. We must bet on the development of technologies applied locally, in cities, to convert urban plastic waste into new objects or articles that generate new value.
3DN: What are the next Recreus projects for 2020?
Starting from our objective of positioning ourselves as market leaders in flexible filament manufacturing, as well as transferring technology and materials to the industrial ecosystem, our next projects for 2020 will be to focus on the B2B business by launching an industrial 3D printer to print our materials and which will provide a competitive advantage for different sectors such as medicine, textiles, orthopaedics, footwear, etc. 
Becoming a manufacturer of additive manufacturing machinery has been a thoughtful decision for years. What has motivated us to bet on it and get down to work has been the lack of solutions that focus solely on creating parts with elastic materials on the market. So this 2020 will be the key year for Recreus and we will surely give a lot to talk about!
3DN: Do you have any last words for our readers?
I want to thank all those who bet on 3D printing technology since its inception. To thank the work of those who from a garage or a room made this technology grow and evolve, sharing the knowledge so that now the industry adapts it to its productive processes and takes us to a more sustainable and coherent world. It is nice to see how the 4th industrial revolution is developing from the lowest echelons of society and is helping to transform society in a local, independent and sustainable way.
I hope you will continue to drive this revolution, as each one of us plays a fundamental role in facing humanity's most important challenge: to be able to continue living on this planet. To find out more about our 3D filaments and upcoming launches you can visit our official website HERE.
What do you think of Recreus' work in the 3D printing filament sector? Let us know what you think in a comment below or on our Facebook and Twitter pages! Don't forget to sign up for our free weekly Newsletter, with all the latest news in 3D printing delivered straight to your inbox!