Reciflex, the new TPU filament made out of 100% recycled material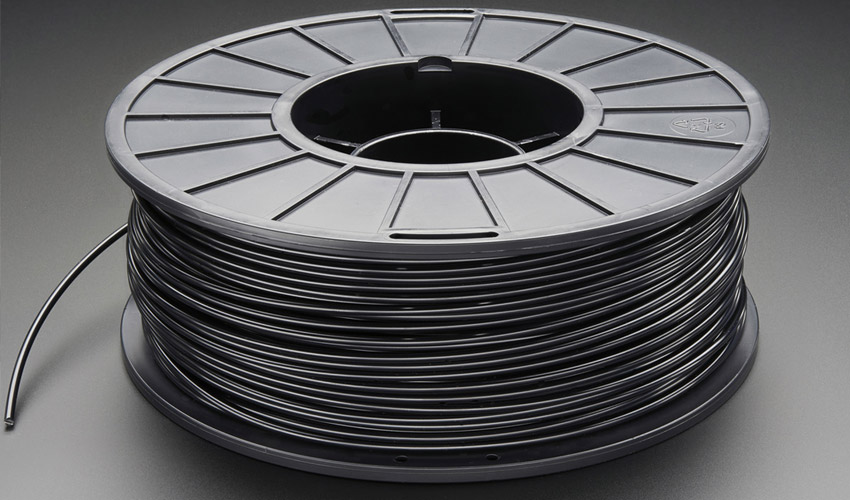 We have all heard it before, the classic mantra of "Reduce, reuse, recycle." Well, Spanish company Recreus has put the concept into action with their newly introduced Reciflex, a TPU filament for 3D printing that is made 100% out of recycled products.  This innovative thermoplastic has been manufactured from waste from the  footwear industry and Recreus' own in-house production. The company is known for the different filaments it develops and, specifically, for its flexible FilaFlex material. On this occasion, Recreus has taken this to the next level, offering a solution that is just as reliable as their other products, but created entirely from recycled material. In this way, they have demonstrated their commitment to the environment and their resilience to the current climate crisis.
The expansion of Recreus' product portfolio with the launch of Reciflex, aims to promote the circular economy, going a step further in terms of sustainability and meeting the demands of its customers. Ignacio García, CEO of the company, says: "This is a project that was very much on our minds at Recreus and we were eager to tackle it. The community, customers and the industry were also demanding it, and thanks to the research and testing work we have done in recent months in the company, we have achieved a great material as a result".
Characteristics of Reciflex
Even though it is made from recycled products, Recreus remains committed to the creation of quality filaments. In this case, Reciflex filament is carefully selected and magnetically screened for production. This is done in order to prevent metallic residue, thus guaranteeing that the material will perform correctly during the printing process. It has a hardness ranging from 96A to 98A SHORE "A", due to variations that can be attributed to its origin as a recycled material, but which are practically imperceptible in the final 3D printed parts. The filament is ideal for the manufacturing of parts with demanding mechanical requirements, such as phone cases, drone protections, wheels for radio control cars and robots, or parts that are in contact with solvents.
To use the material, the manufacturer recommends a printing temperature between 220 and 235ºC, at a speed between 20 and 60 mm/s and a printing plate temperature between 50 and 60ºC. Reciflex is only available in black color because, when all the recycled colors are mixed, the black pigment is added to homogenize them, resulting in a solid and bright black color. The reels are available in 750g or 3kg, with a diameter of 1.75 mm or 2.85mm.
Recreus and Sustainability
Though additive manufacturing was initially lauded as the solution to more sustainable manufacturing, as by its very nature it produces less waste than traditional subtractive manufacturing methods, increasingly it has become clear that there are roadblocks to considering it truly eco-friendly. One of these is the fact that plastic is the one of the most used materials in 3D printing. There have been growing movements within the community to find a solution to this issue, with extensive research into new more sustainable materials. This solution by Recreus is another step in the right direction, as having a plastic filament made out of recycled materials is showing another way that 3D printing can produce less waste. 
The Recreus team is aware of the irony behind them being producers of plastic filaments. However, this does not prevent them from having a strong commitment to the environment and its surroundings, and in favoring the concept of a circular economy. Ignacio García remarks: "All companies have to go in this direction, there is no other way! In our production processes, we integrate sustainable actions, such as reusing the water collected by our dehumidification rooms for the filament production process. These gestures, however small they may be, are actions that add up in the end. We are aware of our role and our goal is to provide, in addition to 3D printing filaments, integral solutions that respect the environment, as Reciflex does".
Later this year, the company expects to launch a new line of products that will mark a milestone in terms of sustainability. In this way they will try to maximize efforts to return to a more "self-sustaining" world. In the meantime, you can find more information on the Recreus website HERE.
What do you think of the new Reciflex filament? Let us know in a comment below or on our Linkedin, Facebook and Twitter pages! Sign up for our free weekly Newsletter here, the latest 3D printing news straight to your inbox!