With the RDRE, NASA Has Demonstrated That Engines Made With AM Are Suitable for Deep Space Missions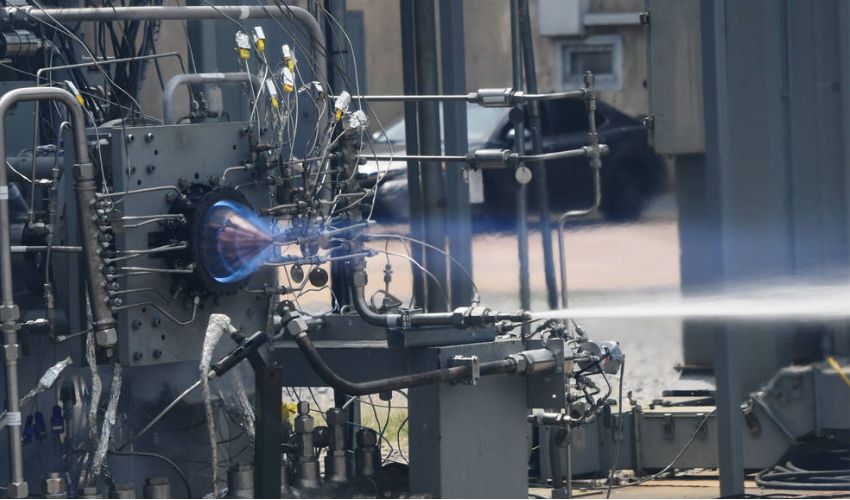 We are still barely into 2023, but already the year has shown to be a promising one for additive manufacturing in space. Earlier this week we told you about the ESA which has included 3D printed parts on a rover touching down on the Moon in April, and now NASA has also made an announcement. The organization has successfully developed and tested the first full-scale rotating detonation rocket engine, or RDRE, which it claims could significantly change how future propulsion systems are built. Not only that, but the rocket was made using 3D printing, proving that hardware made using AM can operate for long durations while withstanding extreme heat and environments, showing its suitability for deep space missions.
More than 50 years since man first walked on the Moon and we have continued to try and reach new heights. Notably, organizations like NASA and the ESA as well as private companies have turned their eyes to exploring space and other planetary bodies. Now with this test of the RDRE, we are not only closer than ever to this goal, but have definitive proof that additive manufacturing will play a major role in this next chapter in space exploration.
A Closer Look at the RDRE
The RDRE is exceptional for a number of reasons. Notably, it has an advanced rocket engine design which differs from more traditional rocket engines because it generates thrust through a supersonic combustion phenomenon, more commonly known as detonation. This is particularly interesting because while it produces more power, it can use less fuel than traditional engines. This is of course is key for being able to reach deep space destinations such as the Moon or even Mars.
However, there is another reason why we are so interested in this latest test. The RDRE's hardware was made out by using 3D printing, notably via powder bed fusion additive manufacturing and NASA's own copper-alloy developed for space applications, GRCop-42. And indeed, the primary test objective was to see whether it could operate for long durations while withstanding the extreme heat and pressure environments generated by the detonations. Safe to say, it was successful. Over nearly 10 minutes of testing, the engine was fired over a dozen times at NASA's Marshal Space Flight Center. And as can be seen in the video below, the RDRE was capable for producing over 4,000 pounds of thrust for nearly a minute at an average chamber pressure of 622 pounds per square inch. This is the highest pressure rating for this design on record.
The engine also reached a number of other milestones including the successful performance of deep throttling and internal ignition. Taken together, NASA seems hopeful that the technology will be able to be used in future flight vehicles and commercial space to move more payload and mass. Ultimately, meaning that space exploration will be able to become more sustainable. You can read more in NASA's press release HERE.
What do you think of the test of the RDRE? Do you think we will be seeing deep space missions with engines made using 3D printing in the near future?Let us know in a comment below or on our LinkedIn, Facebook, and Twitter pages! Don't forget to sign up for our free weekly Newsletter here, the latest 3D printing news straight to your inbox! You can also find all our videos on our YouTube channel.
*Cover Photo Credits: NASA