Rapid + TCT 2021: A Round-Up of the News from the Event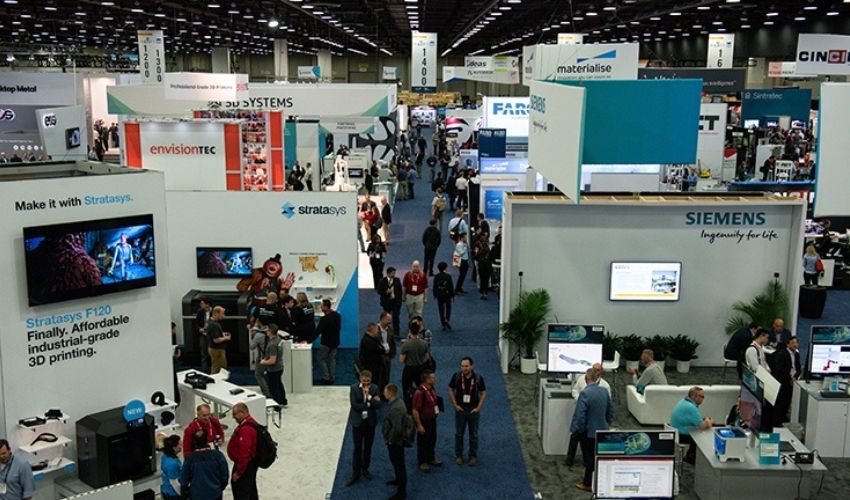 After over a year of exclusively virtual events, slowly in-person 3D printing conferences are coming back. The most recent one was Rapid + TCT which took place this week (September 13-15th, 2021) in Chicago. Rapid + TCT is one of the largest Additive Manufacturing (AM) events in North America though it has not been held in person since 2019 due to the health crisis. Many companies chose to take advantage of the opportunity to attend and reconnect as well as to roll out some big announcements. However, due to the sheer amount of announcements coming from the event, it is likely that many were lost in the shuffle. To that end, we decided to recap some of the news from Rapid + TCT, including from Stratasys, DyeMansion, Essentium and other major AM players, that you may have missed!
Arkema's New UV Curing Formulations
Chemical company and leader in high-performance materials for 3D printing was another group present at Rapid + TCT 2021. While there, attendees were able to check in at their booth where they introduced five new formulations for UV-curing, the materials needed most often with SLA and DLP technologies. There introduced four resins: HT-511, a tough high-temperature resin; DMT-303, a performance resin for acurrate dental models; IC-163, a casting resin perfect for high-resolution, high-detail parts; and LF-053, an all acrylic 355nm SLA resin for small to medium prototype parts. They also introduced the N3D-TOUGH 784, a high-strength material with good tensile strength and flexibility. You can learn more HERE.
DyeMansion's Process Innovations for the Powerfuse S
For German company, DyeMansion, Rapid + TCT 2021 was an opportunity to show its new innovative processes including ready-to-use parameters for different Levels of Smoothing for the Powerfuse S and the announcement that the VaporFuse Surfacing process is now compliant with FDM contact regulations. For the Powerfuse S, DyeMansion has released three ready-to-use set for different Levels of Smoothing strengths. They hope that these parameters will continue to make the Powerfuse S to be one of the most customizable and reliable vapor polishing systems in AM. In another gain for DyeMansion's post-processing solutions, they also announced that the VaporFuse Surfacing process for sealed surfaces is compliant with FDA's food contact regulations. At a time when many are working to introduce AM more into the food industry, this is certainly interesting news. Perhaps in the future, thanks to post-processing solutions like these, 3D printed parts will become a normal part of the food industry.
Essentium's Collaboration with VIRTEX for Electronics Additive Manufacturing
In another interesting collaboration, American industrial AM solution manufacturer, Essentium, Inc, showcased its work with electronics manufacturer, VIRTEX, while at the event. Though electronics are still a relatively underdeveloped application for AM, interest in the industry is growing thanks to more accurate technology and innovations. In this case at least, VIRTEX turned to 3D printing as a way to give them the necessary speed and agility to produce large volumes of custom fixtures for circuit boards and electronics placed in plastic  enclosures. At Rapid, the two companies were able to show that they were making significant progress, printing a set of fixtures in under two hours (reducing the lead time by almost two weeks) for a cost of on $30 (a 99% reduction from the $5000 needed for a fixture order made using traditional methods). You can find out more Essentium HERE.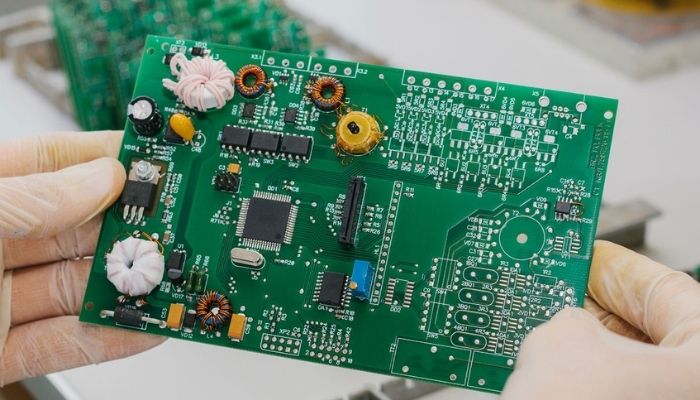 Optomec's New Metal AM Solutions
Moving away from the software solutions, Optomec a manufacturer of production solutions for metal AM and 3D printed electronics, unveiled two new AM machines at the event: the HC-TBR and theAerosol Jet HD2 3D Electronics Printer. The HC-TBR a new metal all-in-one AM machine using Directed Energy Deposition (DED) to build or repair metal parts made from a variety of alloys. The company points especially to metal reactive metal alloys such as titanium and aluminum as being within the capabilities of the machine. The second, the Aerosol Jet HD2 3D Electronics Printer, as the name suggests, is designed with 3D printed electronics in mind. In particular it uses Optomec's patented Aerosol Jet printing technology, a unique process combining ink and aersol mists in a technique remniscent of material jetting, a popular technique for 3D printed electronics. You can learn more about the new machines HERE.
Markforged Releases Eiger Fleet
If anything, it seems that software solutions were the star at Rapid + TCT 2021. Markforged, known for its AM solutions including the integrated metal and carbon fiber additive manufacturing platform, The Digital Forge, also unveiled a new software at the event. Eiger Fleet is a cloud-based software solution that Markforged created to accelearte scaling up of AM operations. In other words, it has been uniquely created as a way to help manufacturers adopt AM technologies, moving from small scale production to a globally-conected distributed manufacturing fleet. This is done as the software gives users  a secure, cloud-connected and centralized source of control over Markforged printers. In essence, it seems to be most similar to a workflow automoation software as it offers "enterprise level features to manage users, devices and data with greater control and efficiency to print parts on demand at the point of need."  You can find out more in the press release HERE.
Roboze's New Slicing Software
Another manufacturer revealing new software solutions at the event was Italian-American Roboze. Though it was only in April that the company announced the launch of its production workflow software, Roboze Automate, at the event they also unveiled a new slicing software, Prometheus. Taking its name from the Titan in Greek mythology that gifted fire to humanity and thus enlightenment and civilization to humanity, the software is, according to Roboze, "a robust slicing software that dramatically
increases the productivity of its customers." Though the announcement did not reveal many details about hte software, the company stressed that it was developed specifically in consideration of Roboze's machines and materials, working quickly and effectively to develop a 3D printing code. You can find out more HERE.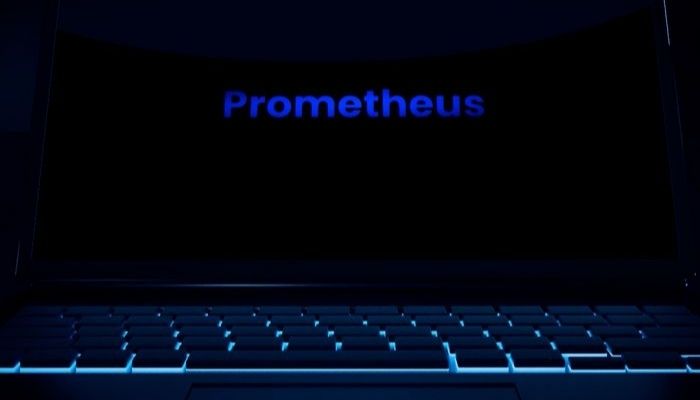 Stratasys Announces New Materials and Software Solutions
Leading polymer 3D printing solutions manufacturer Stratasys announced a number of new projects at the event. Namely, focusing on their aims to shift towards full-scale additive manufacturing that is powered by 3D printing. At Rapid + TCT, Stratasys rolled out a variety of new solutions, notably new materials and an expanded software partner ecosystem. For the materials, the company announced new materials including PA11 and PA12 for Stratasys H350™ and Stratasys Origin One™ 3D printers and a new Origin® Open Material License (OML) for the Origin One. They also announced two new materials made with Henkel for the Stratasys Origin One, Stratasys Dura56 by LOCTITE® and LOCTITE® 3D IND405 Clear.
Beyond materials, Stratasys seems to have also focused on their software ecosystem in these announcements. According to the company, GrabCAD Software Partner Program has added eight software partners so far in 2021. Additionally, a partnership with AMFG, a leading provider of Manufacturing Execution System (MES) and workflow automation software was also announced. The two companies plan to deliver advanced AM solution combining AMFG's workflow expertise with Stratasys' 3D printers and GrabCAD software. You can find out more HERE.
Did we miss any of the news from Rapid + TCT 2021? Were you able to attend? Let us know in a comment below or on our Facebook and Twitter pages. And don't forget to sign up for our free weekly newsletter, with all the latest news in 3D printing delivered straight to your inbox!
*Thumbnail Photo Credits: Rapid TCT