Rapid prototyping: why rely on 3D printing?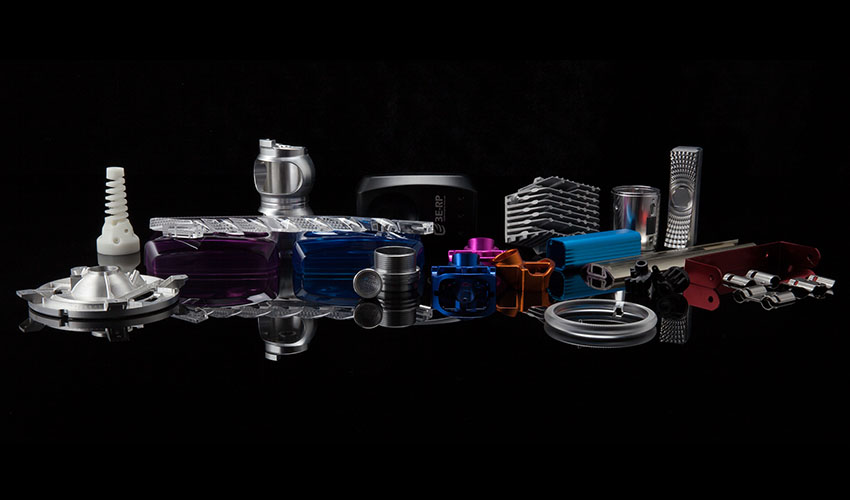 Rapid Prototyping, a high-demand segment of additive manufacturing
A recent study from Dimensional Research, sponsored by Essentium revealed that prototyping remains the most widely spread application for 3D printing technologies as of today. Additionally, the report revealed that the AM industry is slowly changing and will steadily adopt additive manufacturing for mass-production of parts. Despite the increase in this latter segment, the need for simple and rapid prototyping was predicted to remain more or less steady for the next 5 years. So, why is it such an important segment within the additive manufacturing industry? Firstly, rapid prototyping is a group of techniques used to quickly manufacture a scale model of a physical part. Usually when we think of rapid prototyping, we think of 3D printing. The technology demonstrates many advantages over traditional manufacturing methods in terms of cost, timing and design options. However, other techniques exist such as CNC machining, vacuum casting and injection molding.
The Chinese company, 3E Rapid Prototyping (3ERP) specialises in providing rapid prototyping and low-volume production services for a wide-range of industries including automotive, medical device, aerospace, consumer and commercial products. We spoke to the CEO of the company, Ronan Ye who explained that the company can deliver 1 to 1000+ metal or plastic parts globally as fast as ten days. The demand for rapid prototyping services is coming from all industries for all types of parts and using all types of technologies: "Innovations in CNC machining, additive manufacturing and casting technologies are giving companies and consumers an unprecedented level of design options," said Ronan Ye.
The different technologies for rapid prototyping
The two main technologies for prototyping, namely 3D printing and CNC machining could appear like complete opposites. One is subtractive, whilst the other is additive, but both are compatible with a wide-range of materials (from plastics to metals). Additionally, they work well together. This is why some additive manufacturing solutions on the market today integrate CNC mills that can handle the post-processing required by most 3D printers. In its latest report, 3ERP revealed that automotive, aerospace and metal fabrication companies are the most prominent users of automated, subtractive machining technologies. "The automotive industry is most likely to maintain its dominance in CNC usage. Innovation, the need for quick production and better quality are the main factors propelling it forward, not just in the production of cars, but also in the defence and aerospace industries", explained Ronan Ye.
Advantages of 3D printing include its freedom of shape, applications in many sectors, accuracy, speed and ability to cut weight and cost for parts. The main limiting factor of this technology is scalability which for rapid prototyping, by definition, does not apply. Prototyping is an essential element of most design and engineering processes. In general, creating a prototype using traditional methods required nearly the same processes, costs, tooling and setup as the final product, making prototypes a prohibitive venture for many businesses. But this has changed thanks to the emergence of new technologies.  In fact, the quicker you need to create a prototype, the more 3D printing techniques are suitable. CNC remains a harder technology to handle for very quick execution but is preferable for very high-precision parts. Also, the smaller the volume of production, in general, the more 3D printing will be suitable too in terms of costs. In terms of geometric complexity, it is almost impossible to compete with additive manufacturing, design freedom is dramatically increased with this technology.
The services' company 3ERP understands the value of both technologies. In its portfolio it also counts vacuum casting, rapid tooling and injection molding. In order to discover more about each of the technologies and their services you can go to their website HERE.