RAMLAB continuous forward in their creation of a 3D printed boat propeller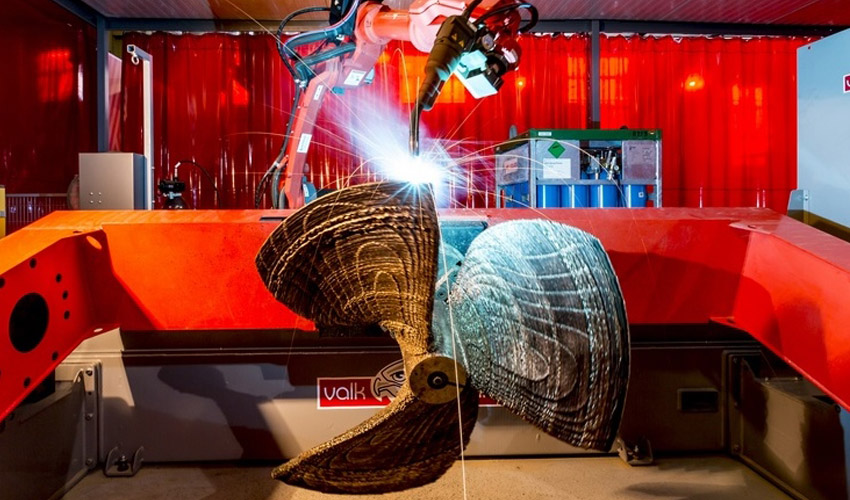 In the port of Rotterdam, the biggest port in Europe, a 3D printing lab was set up some time ago to test additive manufacturing in the shipbuilding sector: RAMLAB propellers for boats.
Last May you may remember that we presented you with the partnership between Autodesk and Rotterdam's Additive Manufacturing Fiedlab (RAMLAB), whose collaboration allowed for the 3D printing of a small-scale boat propeller. Since then, they have succeeded in creating a full-scale prototype!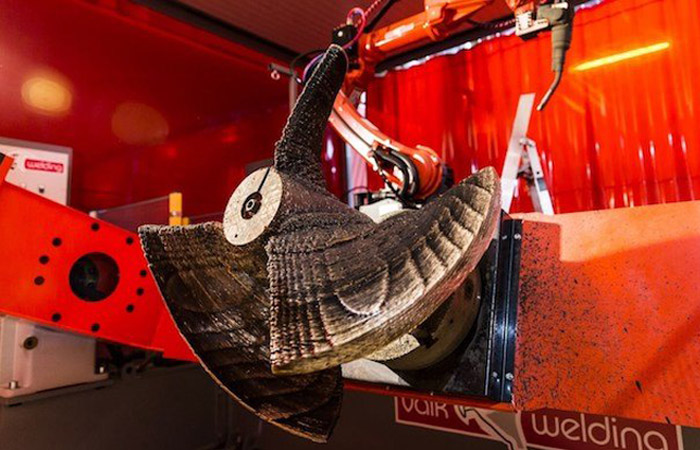 With a diameter of 1350 mm, the 3D-inspired propeller is the result of collaboration between Autodesk, Damen Shipyards Group, Promarin and Bureau Veritas. Since May, they have now succeeded in creating their first prototype from a model made on the Autodesk software. A prototype that is made out of nickel alloy, aluminum and bronze (NAB). Its design is based on a three-blade configuration developed by Promarin, a German propeller shop. The structure is the same as the one used for Damen's Stan Tug 1606.
According to RAMLAB, the production of the propeller was not an easy and direct process mainly because of the material with which they worked and the complex design of the piece. Working with an NAB alloy implied that the propeller developers tested the material for a long time to ensure that its properties, once the part had been printed, met the standards established by the Bureau Veritas certification agency. Even moving from a 3D model to a 3D printable product has been difficult because the propeller has a double curve structure and some overhanging components making it overall, a delicate process.
"Material characterization and mechanical testing have been an important part of this project," explained Wei Ya, Postdoctoral Researcher from the University of Twente at RAMLAB. "We have to make sure that the material properties meet the needs of the application. Material toughness, for example – ensuring that the propeller is able to absorb significant impact without damage."
The prototype of the 3D printed propeller weighs 400 kg and will mainly be used for demonstrations. RAMLAB is expected to start manufacturing a second propeller next month and hopes to be able to install it on one of its tugs by the end of the year. For more information on the propeller prototype, visit the Damen Shipyards website here.
Do you think we will see more 3D printed boat propellers on boats in the future? Let us know in a comment below or on our Facebook and Twitter pages! Don't forget to sign up for our free weekly Newsletter, with all the latest news in 3D printing delivered straight to your inbox!