RAM Peripherals, the UK disc duplicator supplier turned 3D printing expert
Posted On August 28, 2019
---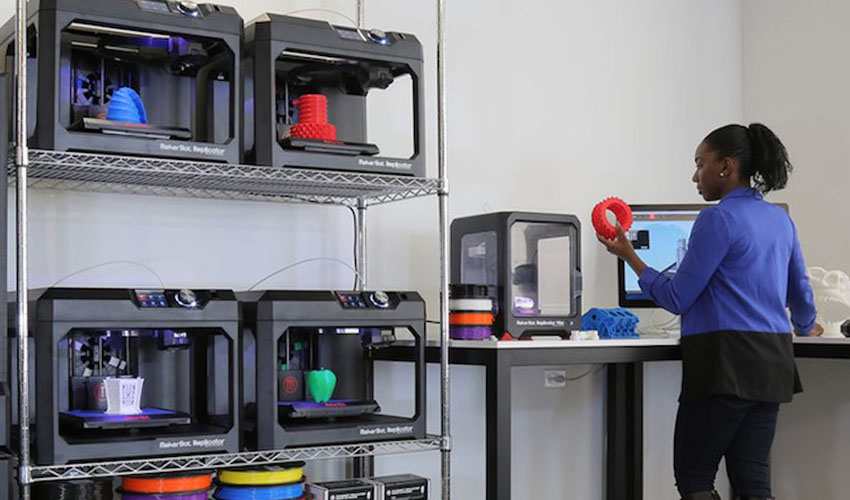 The company RAM Peripherals has understood the importance of focusing on new technologies, particularly 3D printing. They supply customers with 3D printers, but also 3D scanning services, training & workshops and support with anything they need. Operations Director, Lingan Ram has seen the market evolving over the last years, and is seeking to increase the company's 3D printing activities. More than ever clients are expecting higher reliability, quality and ease-of-use and RAM Peripherals is responding to exactly this demand.
3DN: Could you introduce yourself and tell us your relationship with 3D printing technologies?
My name is Lingan Ram, the Operations Director at RAM Peripherals Limited. I cover the day-to-day operations at our company, mainly focusing on 3D printing. I joined the company in 2017 with the remit to focus on finding new technologies.
3DN: How did RAM Peripherals start and what is your vision?
RAM Peripherals was founded over 30 years ago by my father. We began in the disc duplication market, working with companies all over the world. However, in recent times, new technologies have replaced discs. Despite there still being a good demand for this technology, we began to see a dynamic change in technology with the introduction of VAR and 3D printing, so felt it was a perfect time to step into a promising new industry. My vision for RAM Peripherals is that we become the go-to company for 3D printing within the UK. Local support is crucial for customers, and we are in a great place with access to most of London within an hour. Therefore, any customer that purchases from us within London can rest-easy knowing that we are on their doorstep, ready to support them with anything they need.
3DN: What does RAM Peripherals offer as of today and how can one use your services?
We look to offer our customers a complete product range. We offer 3D printers ranging from the low-cost, to medium with support contracts. Recently we have added 3D scanning to our portfolio, as this is another area our customers were interested in and is becoming increasingly popular. Alongside speciality filaments, we offer drying systems, spare parts and a repair service too. We also understand that not everyone requires a 3D printer or even has the knowledge to understand 3D printing. Therefore, we offer a 3D printing bureau service, 3D rental options and 3D training & workshops, which would earn you a certification at the end. Everything is on our website, including our monthly offers and contact details.
3DN: What are your plans for the future? Where do you see RAM Peripherals in 5 years?
As the 3D printing market grows, we are looking to expand our knowledge and the range of technologies we are able to offer our customers. We currently offer customers low cost 3D desktop FFF printers and professional desktop FFF solutions, such as the Craftbot 3 or dddrop Evo Twin. Moving forward, we anticipate moving into the industrial sector and being able to offer our customers alternatives such as SLS, SLA or Metal technologies.
3DN: In the last few years, how have market expectations evolved?
As 3D printing technologies have advanced, we have seen a shift in expectation from our customers. Dual extruder machines are becoming more of a normality. A few years ago, it was more acceptable for a machine to fail as the technology was new but now we are seeing with increased competition in the market, customers demand reliability, quality and ease of use. Similarly, we demand the same from the manufacturers that we partner with. All the products we sell are tested thoroughly before we bring them to market.
3DN: Do you have any last words for our readers?
If you have a question or are unsure about anything to do with your 3D printer or our machines, please get in touch and we will be happy to help. We hope to hear from you soon! You can find more about RAM Peripherals HERE.
What do you think of RAM Peripherals platform? Let us know in a comment below or on our Facebook and Twitter pages if the listing above was useful! Don't forget to sign up for our free weekly Newsletter, with all the latest news in 3D printing delivered straight to your inbox!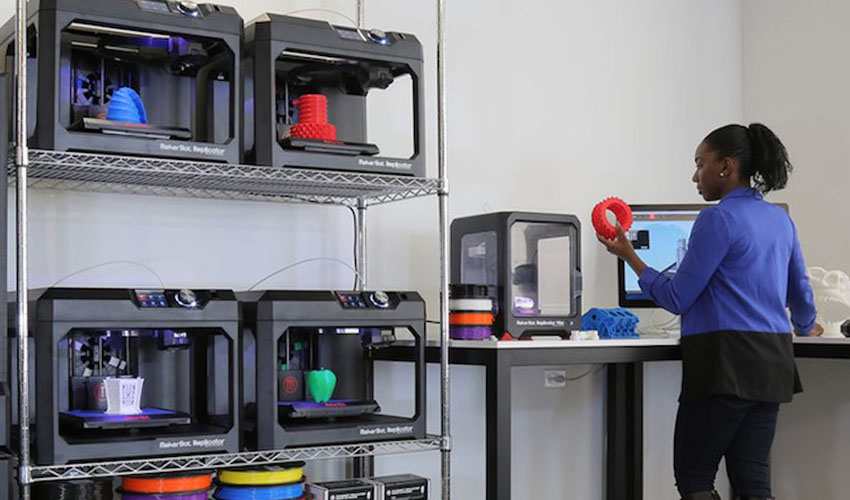 ---
You may also like