Diehl Aviation worked with Airbus to create 3D printed modules for Qatar Airways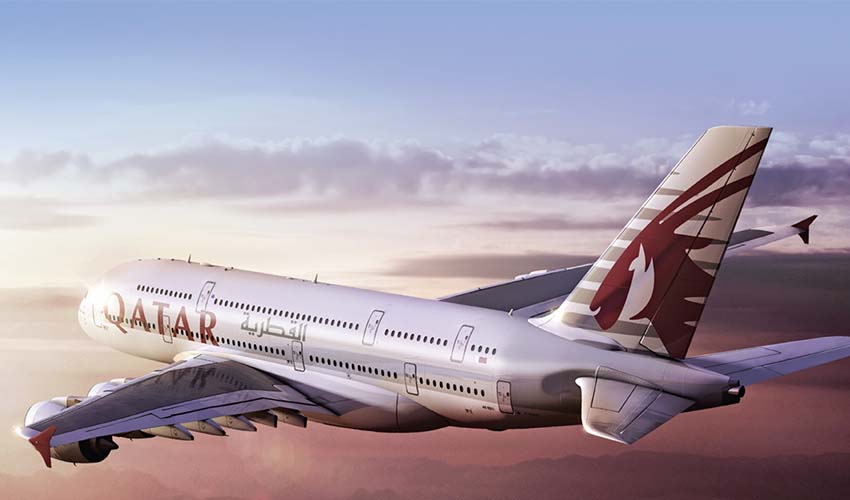 The aerospace manufacturer specialised in cabin and avionics, Diehl Aviation, worked with international aerospace company Airbus to develop a 3D printed Curtain Comfort Header. These were installed on a Qatar Airways Airbus A350 XWB and the manufacturer claims it is the largest fully 3D printed part for passenger aircraft to date. The module was 3D printed using Fused Deposition Modelling technology and measures 1,140 x 720 x 240 mm. It is a complex enclosure for the curtain rail and Qatar Airways is the first airline to use this 3D printed module.
The reason for using 3D technologies to manufacture this module seems pretty simple. Until now, the production method had several problems. It involved forming the module from numerous layers of laminated fibreglass. Each of which required its own individual, complex tool. Incorporating further functions was also an added task and could include anything from the simultaneous integration of cable channels, to emergency escape route signage, or even specialised retaining clips.
The 3D printed Curtain Comfort Header on the other hand, is composed of up to 12 component parts, all produced by an FDM 3D printer and then easily assembled together. This new production procedure has made many of the old, individual tools, thought to be absolutely necessary for manufacturing these parts, redundant. The parts themselves require less rework and can easily be removed for repairs or replacements. Just like in other sectors, 3D technologies prove to have many advantages over traditional methods.
What do you think of the Curtain Comfort Header? Let us know in a comment below or on our Facebook and Twitter pages! Don't forget to sign up for our free weekly Newsletter, with all the latest news in 3D printing delivered straight to your inbox!