AONIQ 888: The 3D printer that is ready to disrupt the market with PVC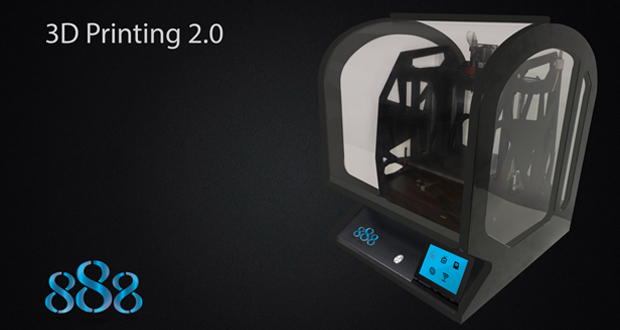 3D printing is a continuous revolution that has brought us fascinating new creations, such as a modern version of chainmail from NASA or even shoes from Adidas. Over the last few years, 3D printing has integrated itself deeper and deeper into the lives of people and businesses, giving us fast, new innovations almost daily.
AONIQ, an Australian based company, is the latest innovator; debuting their market disrupting 3D printer called the 888. This 3D printer packs a big punch, as it is able to print with a very popular material, PVC. Because PVC contains Vinyl Chloride, a human carcinogen, it is a highly toxic material to print with, due to the release of toxins when heated. It is for this reason that PVC hasn't been incorporated into 3D printing previously. But now, thanks to AONIQ, their 3D printer could mean huge steps will be able to be made in sectors who depend on this material.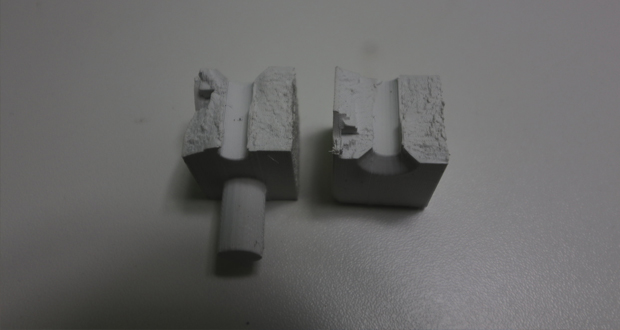 Created as a professional FDM printer for high-quality production of components, it has the ability to print in both PVC and standard 3D printing material. AONIQ has also created their own PVC 3D printing formula for their machine, that prints prototypes that include a "honeycomb infill."
"With this 3D printer we are giving the average person the ability to not only take on the large corporations but beat them," said AONIQ CEO Michael Slavica. "In this next stage of 3D printing, it is time for most people already using 3D printers to decide if they want to continue to tinker on the sidelines or to actually join the latest industrial revolution."
One of the highest selling aspects, besides PVC, is the company's claims to its reliability. This includes its ability to run continuously for 8 hours a day, 5 days a week "delivering the same quality, even in long printing jobs." in addition, AONIQ claims that the machine has "the accuracy of the width of a human hair" and includes a printing surface that is "the most superior print surface there is on the market."
As for the printers specs, it has a build volume of 235 x 255 x 195 mm, a layer height of between 100 and 400 microns, an X-Y resolution of 100 microns, can print with four print heads that have a size of 2 x 0.4 mm, 1 x 0.3 mm and 1 x 0.5 mm, and also includes a direct drive extruder. As for the software, the printer will run on Simplify3D and Cura.
Printers officially go on sale August 1, 2017, and are currently available for pre-order. Machines will sell for a price of $10,499 USD and will come with a one-year warranty. For more information, you can check out their website here
What do you think of this latest innovation in 3D printing? Do you think it will revolutionize 3D printing? Let us know in a comment below or on our Facebook and Twitter pages. Don't forget to sign up for our free weekly Newsletter, with all the latest news in 3D printing delivered straight to your inbox!