Purmundus 3D Printing Design Award Winners go Beyond 3D Printing!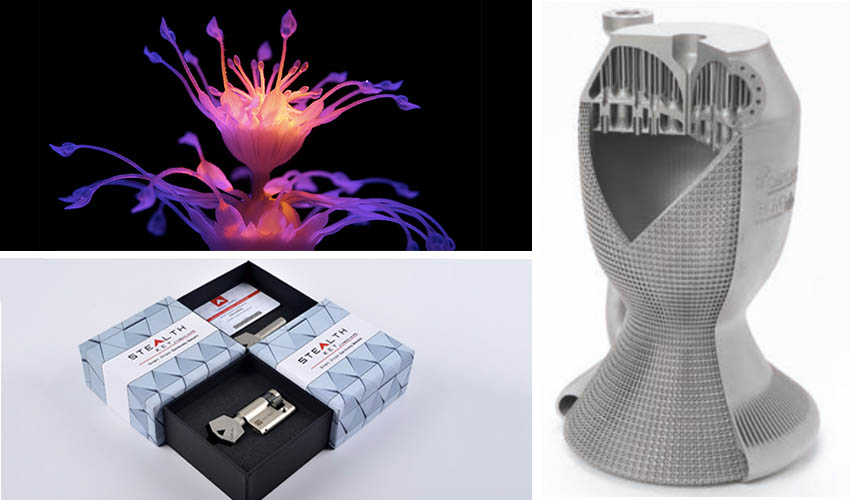 During Formnext, the seventh edition of the Purmundus 3D Printing Design Award took place. This year's theme was Beyond 3D Printing and 38 projects and companies made it to the finalists' list. Three winners were named, voted by an international jury of additive manufacturing professionals. The first prize was won by Stealth Keys, the second was awarded to the Hydrophytes project and last but not least, third place was awarded to Dr. Paul Schüler and Andreas Krüger for their monolithic combustion chamber of a rocket engine. Let's take a look at the submissions that won the prizes!
Stealth Keys, winner of the first prize
UrbanAlps is the company behind Stealth Keys. The company's mission is to create safer keys, manufactured by Laser Powder Bed Fusion technology. When we met with the CEO and Co-Founder of Stealth Keys back in March, he told us: "[The Stealth Key] hides its mechanical security functions inside its structure, making it impossible to scan: the copy is therefore protected. Our objective is to transform a century-old industry that is used to drilling holes in metal sheets by offering an additive manufacturing solution."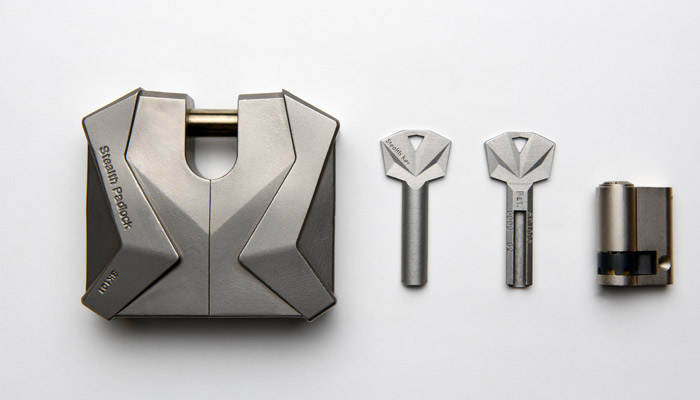 This is truly the sense of Beyond 3D Printing, technology at the service of innovation. UrbanAlps is involved in the production of high strength components for satellites, jet engines and gas turbines and has put its expertise to good use by creating high security keys that are unscannable and work independently of digital systems.
Hydrophytes, 4D printed aquatic plants
The Hydrophytes are a series of five futuristic aquatic plants created as part of an industrial design master's thesis. Created through 4D printing, their intelligent manufacturing materials allow them to develop movements very similar to real aquatic plants. The creator of this project is Nicole Hone, a New Zealand industrial designer. These Hydrophytes were created using Stratasys' PolyJet technology, which allows blends of rigid and flexible resins to be printed within a single object.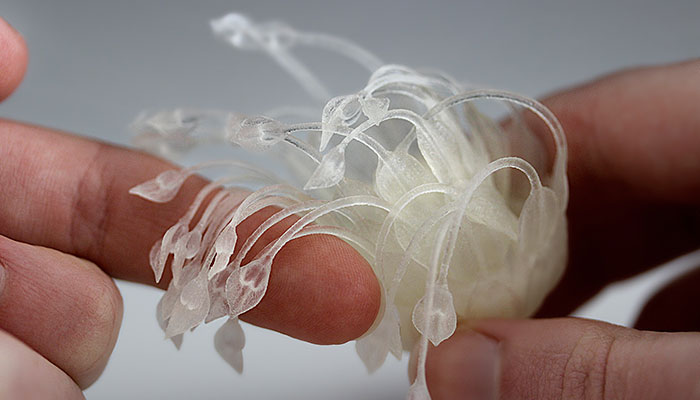 In an interview Nicole Hone gave to 3Dnatives, she told us: "I have always been fascinated by nature, it inspires me a lot in design and aesthetics. For this project, I was particularly interested in botany and marine life […] 4D printing allows us to create objects that can move and change shape or appearance. This provides additional functionality in designing objects that can be controlled and digitally tested." 4D printing is a technology that still has few applications, however its potential is big and definitely a segment of additive manufacturing to keep an eye on!
Monolithic and multi-functional rocket engine concept
CellCore GmbH and SLM Solutions Group AG developed a highly complex rocket engine demonstrator that combines a fuel inlet, injection head, thrust chamber and innovative structural cooling concept in an integral design. This project showcases the potential and the benefits of metallic, powder bed-based 3D printing for space flight.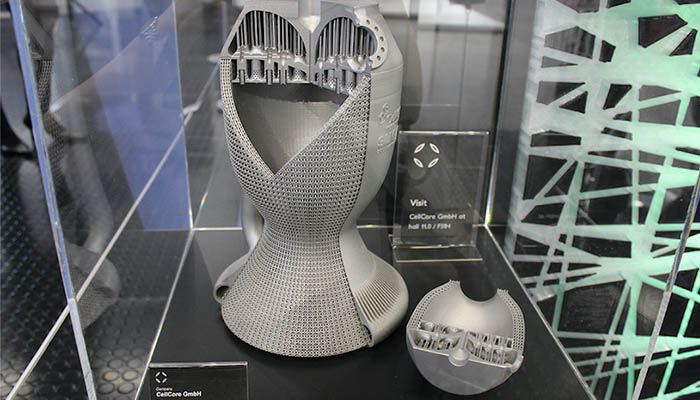 Design for additive manufacturing techniques are making a real difference in the industry as demonstrated by this piece. In fact, the part's functionally optimized lattice structure integrated into the chamber wall provides stability and efficiency. It enables cooling by efficiently conducting heat away from the thrust chamber's internal wall by actively circulating liquid hydrogen. This structural cooling is a significant improvement over conventional approaches such as concentric milled cooling channels!
Many more companies and projects were deserving of attention and truly demonstrate how innovative the 3D printing industry world is. We will also mention the public's choice, awarded to NMU ECO-CAR for its 3D printed mountain bike frame! You can find the rest of this year's finalists HERE.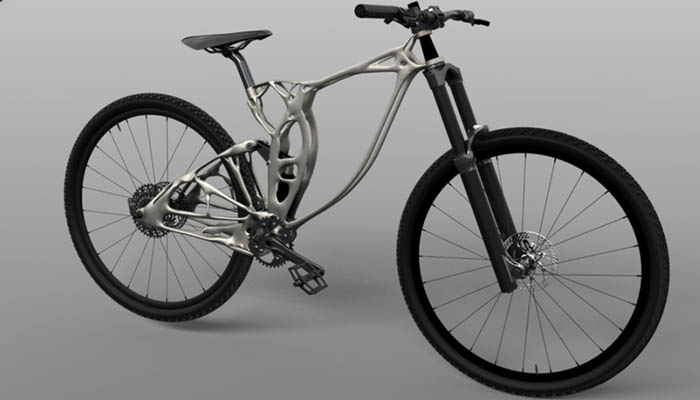 What do you think of the Purmundus 3D Printing Design winners? What projects do you consider to go Beyond 3D Printing? Let us know in a comment below or on our Facebook and Twitter pages! And remember to sign up for our free weekly Newsletter, to get all the latest news in 3D printing send straight to your inbox!