Pure gold 3D printed in microstructures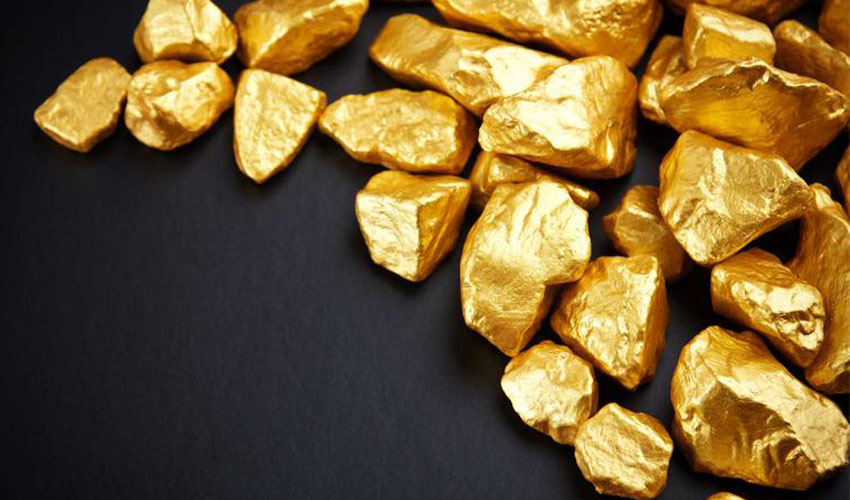 What if you could make 3D printed microstructures of pure gold? This is the goal of research conducted by a group of scientists at the University of Twente in the Netherlands. Using a technology based on the use of a laser, researchers have been able to deposit fine droplets of metal to design complex shapes that have characteristics of the order of 10 microns.
The additive metal manufacturing is growing in recent years, with solutions that are widely developed in the international market with a variety of metals: aluminum, stainless steel, titanium, but also precious metals. Traditionally, metal structures can be manufactured by lithographic, casting, laser selective sintering or melting processes. However, these new methods are not yet suitable for 3D printing of metals on a scale whose characteristic size is less than 10 microns, which would be interesting for electronics.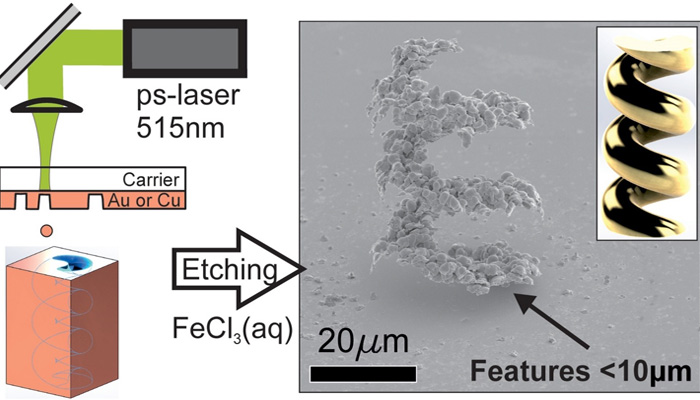 A 3D printing process based on a laser pulse
The method used is more commonly known as "Laser-induced forward transfer" or LIFT. The process consists of emitting an ultra-short laser pulse on a metal film as thin as a nanometer, a pulse that melts the tiny droplet of the metal in question. This droplet is then ejected on its target and solidifies when it lands.
For now, the team explains that this process allows them to create structures from micro droplets of copper and gold. Both metals have similar melting points and in this case copper serves as a mechanical support on which gold can be formed. To test the method, the team will 3D print a propeller of a few microns from droplets of pure gold and copper. Once the structure was completed, the researchers chemically attacked the copper with ferric chlorine to completely eliminate the support. In doing so, they obtain a self-propelled propeller composite in pure gold that could serve as both an electric inductor or a mechanical spring.
This method does not come without challenges; the researchers explained that they feared that the two types of metals would mix at their interface after ejection, which could compromise the final quality of the 3D printed structure. The process has been designed specifically to avoid this mixing. It finally obtained a structure with a surface roughness of between 0.3 and 0.7 μm, the metal droplets having a volume of a few femtoliters.
In terms of applications of this LIFT technology, researchers hope that it will be used to 3D print micro-components for electronics or photonics, as well as for micro-mechanical devices and sensors for biomedical applications. Finally, they want to extend the method to other metals. You can find all the research HERE .
What do you think of this 3D printing method? Let us know in a comment below or on our Facebook and Twitter pages! And remember to sign up for our free weekly Newsletter, to get all the latest news in 3D printing send straight to your inbox!