ProtoCycler; a recycling system for your 3D printer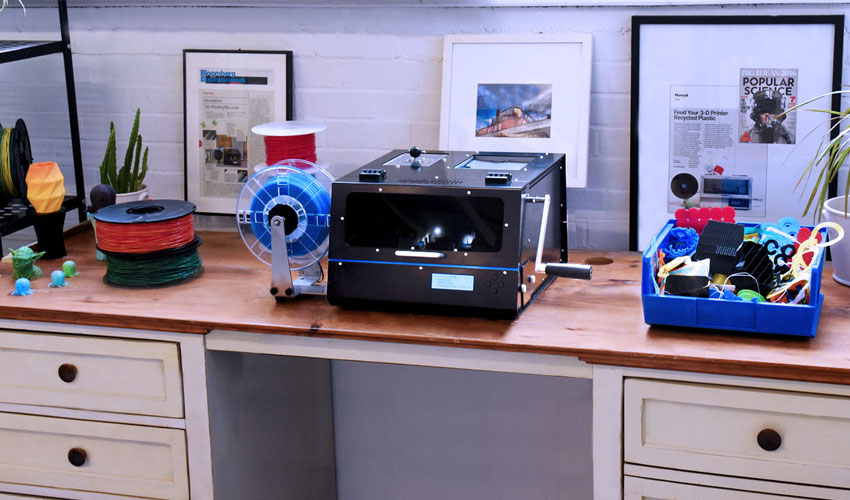 When we talk about 3D printing, we often think of the benefits that the technology generates towards the environment: less waste material compared to traditional manufacturing, the possibility of recycling some waste, local production resulting in less physical exchanges and therefore transport, etc. The benefits are many and that is why some companies have developed solutions to accelerate this awareness and promote this more sustainable solutions through recycling materials such as paper waste. This is the case of the young Canadian company, ReDeTec, which has developed a small machine capable of transforming plastic waste into 3D printing filaments. The machine is called ProtoCycler. It gives a second life to all these objects that otherwise would be thrown and creates value where you do not necessarily expect it. So we met Dennon Oosterman, its founder, to learn more about how it works and its vision for the market.
3DN: Can you introduce yourself and your link to 3D printing?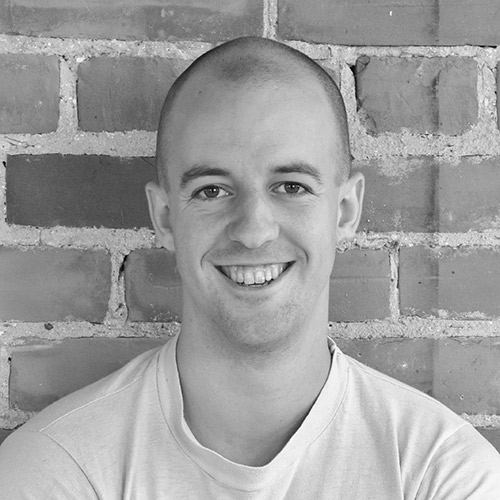 My name is Dennon Oosterman, and I first got involved with 3D printing during my Engineering degree at the University of British Columbia, Canada. We used 3D printing quite extensively in our various projects and classes, making everything from wall climbing robots, to drones, to air hockey physics simulators. However, we kept finding that a large percentage of our 3D prints ended up in the garbage – mostly because they were obsolete or out of date prototypes that had since been improved – and we were spending far too much money on the printers. That's where the idea for ProtoCycler came from.
3DN: What is the ProtoCycler? How does it work ?
ProtoCycler is an all in one recycling system for 3D printers, which allows you to make your own filament from recycled waste and virgin plastic pellets. ProtoCycler comes complete with a grinder to shred your 3D printer waste, a class leading extruder to produce filament, a full computer control to ensure filament tolerance and automatic operation, and a built in spooler with distributed spooling. There's also a manual mode where you can operate and monitor all of the various aspects of filament extrusion with our included software, which is something no one else offers. This allows you to experiment with new plastics and additives, and create your own custom filaments.
3DN: Can we recycle any plastic part with ProtoCycler?
Not yet, but we're working on it. Right now we can only do a few of the main 3D printing plastics automatically, but we're working on automating as many plastics as possible – including Nylon, PET, HIPS, HDPE, and many others. It's worth noting that with manual mode, if you feel comfortable, you're able to start extruding some of these plastics now – we just don't have the automatic settings fine tuned quite yet.
3DN: Who are your main customers today? What are your future projects?
Our main clients today are schools, businesses, and institutions that use 3D printing. This includes K-12 education, Universities and Colleges, businesses of all sizes and fields from small design firms to major worldwide conglomerates, libraries, governments…pretty much anyone that uses 3D printing a lot. We're also extremely proud that we've sold ProtoCycler in over 30 countries, in every major continent except Antarctica!
3DN: How do you see the future of the circular economy in the 3D printing market?
To me, the future of a circular economy in 3D printing is just a given. All of a sudden we have the power to take raw material, and turn it into whatever we need, right there on our desks. Once you add recycling into the mix, now you can take anything you've 3D printed and remake it into anything else. And you can do all of this without any real cost or time, and with the incredible convenience of having it happen "right here, right now". I think it will take a while for this thought process and ethos to penetrate into the everyday home – but with a new generation growing up with this ability in their classroom, it's bound to happen sooner or later, and I think it will be incredibly empowering for everyone.
You can check out how the ProtoCycler works in the video below:
3DN: A last word for our readers?
Don't be afraid to fail with 3D printing! I see so many comments online about how a certain 3D print failed, or what a terrible printer someone must own if that's all they've accomplished, or about how half of their designs end up useless. That's all ok – to me the whole point of 3D printing is that you can draft ideas quickly and easily, so it doesn't matter if they don't work out the first time, or even the fifth! What matters it that you're learning, growing your skill set, and having tons of fun making awesome stuff. Find more information about ProtoCycler HERE .
What do you think the ProtoCycler machine? Let us know in a comment below or on our Facebook and Twitter pages! And remember to sign up for our free weekly Newsletter, to get all the latest news in 3D printing send straight to your inbox!