PROTIQ and its New Solution for Orthopedic Shoes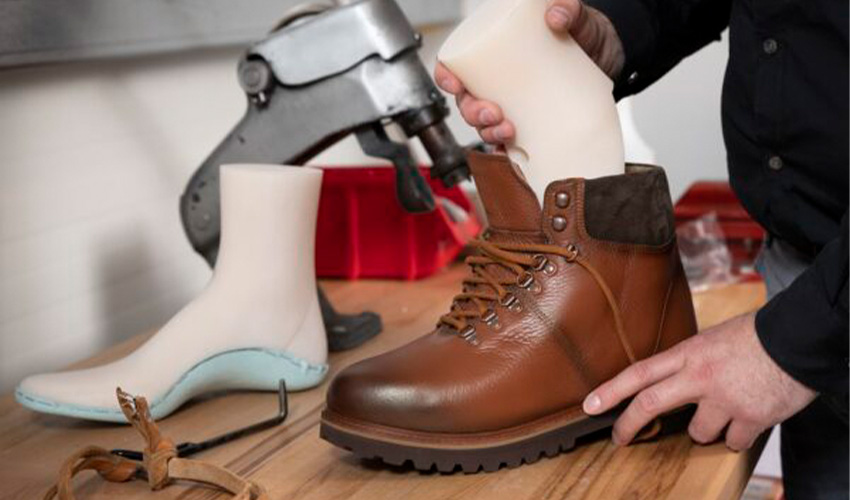 In the orthopedic sector and more broadly in medicine, additive manufacturing has become an essential technology. Whether for the production of prostheses, orthoses or implants, 3D printing allows medical devices to be manufactured in a short period of time and at a reduced cost. However, for the creation of custom orthopedic footwear, additive manufacturing has had its faire share of limitations until now. Traditional orthopedic shoes are made of wood and 3D printed shoes were not of similar quality. To overcome this problem, American company PROTIQ has developed a new solution.
In collaboration with orthopedic experts, PROTIQ has developed a material that can be used for 3D printing orthopedic shoes. The material in question is a TPU polymer, which the additive manufacturing company says offers the same properties as wood, while being elastic and extremely lightweight. Thanks to these characteristics, PROTIQ's TPU can be seen as a viable alternative to wood. To print its TPU, the company uses selective laser sintering technology, which though similar to many metal powder-based methods like laser-powder bed fusion uses polymer powders.
According to PROTIQ, they used SLS rather than a technology like Fused Deposition Modeling (FDM), because it allows for much greater precision and technique. Additionally, thanks to this, the shoe lasts can be glue, polished and stapled in the same way as their wooden counterparts. Thus making it easier for shoemakers to make the switch. PROTIQ holds that their solution not only saves time but also meets the high demands of professional shoemaking.
A free software dedicated to modeling
To provide orthopedists and shoe manufacturers with software for designing 3D models, PROTIQ has enlisted the services of long-time partner Trinckle. With the software, professionals can model the shape of their patients' feet. To do this, on Trinckle's platform it is possible to upload foot scans, model them to obtain the desired shape, but also to measure the models. Also, the software is free to avoid orthopedists having to purchase expensive 3D modeling software.
Finally, because of its ability to retain the 3D models made, it is possible to create customer accounts and retrieve the models months or years later. This is not the first time that 3D printing has come to the aid of the orthopedic sector. In recent years, there have been a number of initiatives, such as the German company Plus Medica OT, which uses additive manufacturing to create custom orthotics for its patients. And over time, this type of application may well become the norm. You can learn more on PROTIQ's website HERE.
What do you think of the solution developed by PROTIQ? Let us know in a comment below or on our Facebook, Twitter and LinkedIn pages! Sign up for our free weekly Newsletter here, the latest 3D printing news straight to your inbox!
Thumbnail Photo Credits: PROTIQ