Project PLA sets out to recycle your 3D printing plastic waste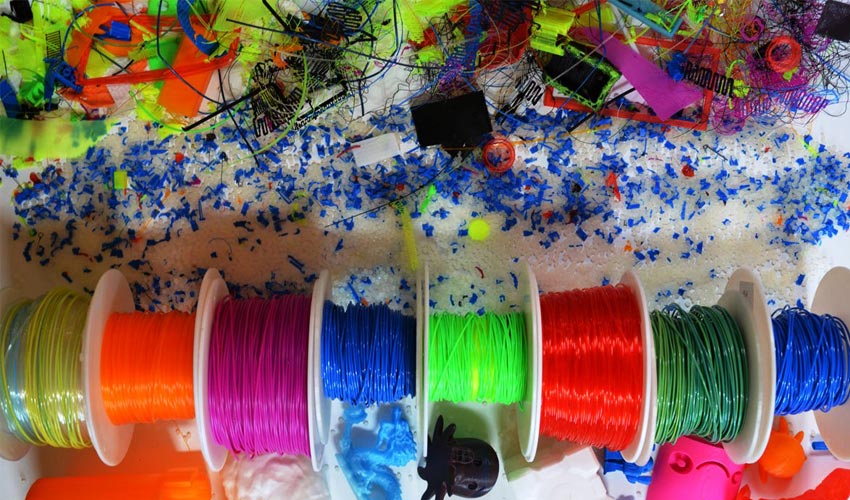 Project PLA is an initiative launched by William Sloth, a New York high school student – the aim of this initiative is to recycle all PLA plastic waste generated from 3D printing. The concept is simple, the startup sends boxes of different sizes to your home, these are easy to assemble on your own, you can fill them with 3D printing plastic and send it back to them. The 3D printing recycling startup takes care of the rest by sending them to the appropriate recycling channels. Through this initiative, the student and entrepreneur hopes to fight misconceptions about 3D printing and recycling by offering an environmentally friendlier alternative.
What is the misconception?
We often hear that additive manufacturing is a sustainable and green process. But the reality is not so simple, 3D printing does add value to certain types of waste, for example the Zero-Waste Future programme recycles plastic waste to 3D print furniture for cities. It remains that the 3D printing industry consumes plastic that is not always biodegradable or recyclable. If you remember our study on PLA, one of the most popular 3D printing plastics in the industry, experts explained that the material can only biodegrade under certain industrial composting conditions. However, not all composting plants necessarily offer these conditions, especially when it comes to waste related to 3D printing. This is William's observation today, which is what led to the creation of Project PLA.
To put it simply, Project PLA is an intermediary between users of 3D printing and industrial composting facilities. It simply facilitates the composting steps. The startup explains that the user can currently send any type of 3D printing waste, from parts they no longer want, failed prints, empty spools. However, you cannot send components from the 3D printer itself. At the moment, the startup only accepts PLA, but is working on accepting ABS and PETG.
William Sloth explains: "I am passionate about the issues related to our environment and I try to make choices every day to be more respectful of our planet. I believe that Project PLA is the ideal solution to make the 3D printing industry more sustainable and to take full advantage of the biodegradable potential of PLA."
On the price side, several options are now available: the smallest box costs $14.99 and can contain up to 450 grams of plastic; the largest has a capacity of 8.9 kilos and costs $134.99. In these cases, all logistics are taken into account by Project PLA. However, you can manage this on your own – it will cost $4 for 450 grams, plus shipping costs. At the moment, the project is focused on the United States. You can find more information HERE.
What do you think of this initiative? Let us know in a comment below or on our Facebook and Twitter pages! Sign up for our free weekly Newsletter to receive all  of the latest news about 3D printing straight to your inbox!