Print your Favorite Heroes at Home with Toybox and Warner Bros.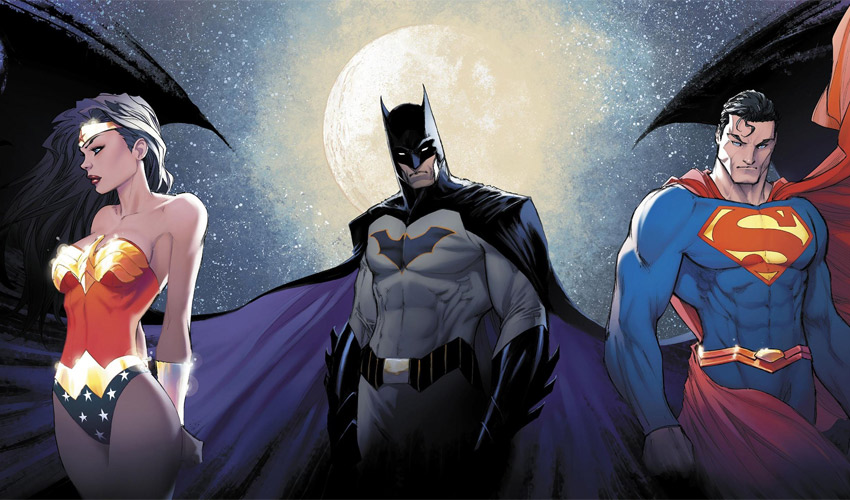 Toybox Labs is an American company that has developed an original concept for all ages, allowing users to 3D print toys directly at home, sharing many figurines, accessories or gadgets on a dedicated platform. And if we're talking about it today, it's because it has just signed an exclusive partnership with Warner Bros Pictures, one of the largest production and distribution companies in the world. This agreement allows Toybox Labs to offer models such as Wonder Woman, Superman, the Batmobile and to expand its offer with, in the long run, the famous characters of the Looney Tunes, Cartoon Network, Harry Potter or Scooby-Doo. Frankly, who has never dreamed of having a miniature 3D printed Batman on their desk?
As you know, additive manufacturing affects many sectors of activity and entertainment is no exception. Although rather discreet, the toy industry uses 3D technologies for many reasons. This can be a way for the manufacturer to customize a toy, such as the company LittleYou, but also to allow consumers to create their favorite objects at home. At the end of 2019, Dagoma finally launched an initiative called Toy Rescue to reduce the number of toys thrown away each year in France: instead of buying new ones, the French manufacturer 3D prints spare parts so that they can be repaired.
Toybox Labs has taken a slightly different approach since it has developed a compact FDM 3D printer, the Toybox, and an STL file platform that allows any consumer to create their toys at home. Its catalog should greatly expand thanks to this partnership with Warner Bros. Consumer Products that will allow it to integrate the characters and accessories of Warner Bros. franchises and properties. Ben Baltes, CEO of Toybox Labs, adds: "Toybox is the only platform to offer at home toy printing tied to a secure 3D printer, bringing our Toybox users the world-class properties from the Warner Bros. catalogue is a dream for them and for us."
For the moment, 9-points-of-articulation should be available online, all from the Batman, Wonder Woman and Superman universes. You will be able to design the Batmobile, the Bat Signal, the Batman and Justice League disc launchers or the Daily Planet building. Toybox Labs explains that these toys will be sold in Toybox Bolts, an online currency used on the platform. A way for the company to create its own universe.
This collaboration will allow many DC Comics fans, comic book or cartoon characters to create their own collection without having to go to the store or wait a long time for delivery. Of course, you will need to have a 3D printer at home, which is why the American company offers its own model and turnkey packages. You can find more information HERE.
*Cover photo credits: Wallpapercave
What do you think of this partnership between Toybox and Warner Bros. Consumer Products? Let us know in a comment below or on our Facebook, Twitter and LinkedIn pages! Sign up for our free weekly Newsletter here, the latest 3D printing news straight to your inbox!