Prevolve: The custom, 3D printed running shoes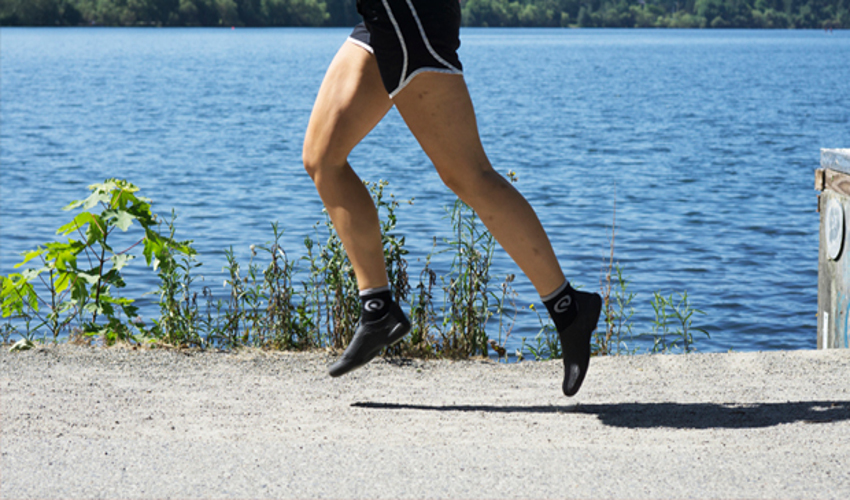 Prevolve is an American startup that is dedicated to the development of custom fit shoes, with the help of 3D printing. Based in Seattle, Washington, the company has just launched their first product: The BioRunner. their shoes are produced entirely using additive manufacturing and are printed in one piece. The objective of their shoes is to improve the performance of its users while ensuring their comfort. We had the chance to talk with Oliver Brossmann, its creator to learn a little bit more about this innovative startup!
Can you introduce yourself and Prevolve? How did you come up with the idea?
My name is Oliver Brossmann, I'm the founder of Prevolve, a startup that 3D prints custom fit athletic footwear that is designed to empower your body. I've been working full time on Prevolve since its birth, 3 and a half years ago. I studied and worked in accounting, but I've been 3D printing for the past 5 years and taught myself the engineering required to develop a custom fit shoe.
It was 7 years ago the idea for a custom-fit, 3D Printed, minimalist soccer cleat landed in my head. I had sustained knee injuries playing soccer and I found barefoot running allowed me to run without pain. I also stumbled upon an article in the Economist about a new way of producing called 3D printing. The idea, the pain, and the problem all merged together into something new. At first, I was sure someone had to be making such shoes, but no one was. Since then, the idea has been adapted due to the limitations of 3D printing and about a month ago, we launched our first product, a custom-fit running shoe called the BioRunner. We are still developing the soccer cleat and hope to launch it in 1 to 2 years.
What does the production process look like? What would a client need to do to get custom fit shoes?
Our BioFusion process starts with you scheduling a scanning appointment on our website. Once you come to our physical location, both of your feet will be scanned and you will be given the option of purchasing the BioRunners in one of its many forms. You can choose from 8 different colors, 3 levels of cushioning, 3 different treads, and a tight or loose fit. After that, we print your shoes and ship them to your doorstep in only 2 to 3 weeks after purchasing.
What are the main benefits of using 3D printing technology to manufacture customized shoes?
There are many benefits of 3D printed, custom fit shoes. On the performance side, the shoe fit is amazing, because there is no unnecessary material or weight, there is a custom cushioning, and the tread is customized to your athletic style and ability. On the production side, when comparing the manufacturing process to conventional shoe manufacturing there is very little labor, a simpler production process, a faster rate of iteration and innovation, and there is a potential for full upcycling of the shoes. In addition, because we use a flexible TPU material to create a smooth texture and soft cushioning, it gives us a highly durable shoe that lasts at least 3 to 6 months or more than 250 miles.
Who are you targeting with this product? Do you have any specific individuals in mind?
The BioRunners are for casual runners that struggle with injuries and want to try a shoe that can help them engage their body in a more natural way. We also think that the BioRunner is perfect for those who have struggled with properly fitting shoes their whole life. There has never been a good option for these people and we hope that our shoes can help them live more healthy and comfortable lives. As the shoes improve, we hope to work with amateur and professional athletes to test and validate our newest shoe forms. We strive to push the boundaries of performance.
Any Plans for the future?
As our technology platform matures, we plan to fill out the design options that our customers can choose from. Our next product will most likely be a casual shoe or a running sandal, which will be followed by soccer cleats and a cycling shoe. We think there is an opportunity to apply our technology to just about every shoe niche out there.
Do you have any last words for our readers?
I'm excited to be able to share this product with the world. I think there is an enormous potential for 3D printing to improve production across the globe and us at Prevolve are honored to be part of that movement. I'm hopeful for the future!
What do you think of the Biorunners by Prevolve? Let us know in a comment below or on our  Facebook and Twitter pages. Don't forget to sign up for our free weekly Newsletter, with all the latest news in 3D printing delivered straight to your inbox!