Post-processing trends report reveals current methods and challenges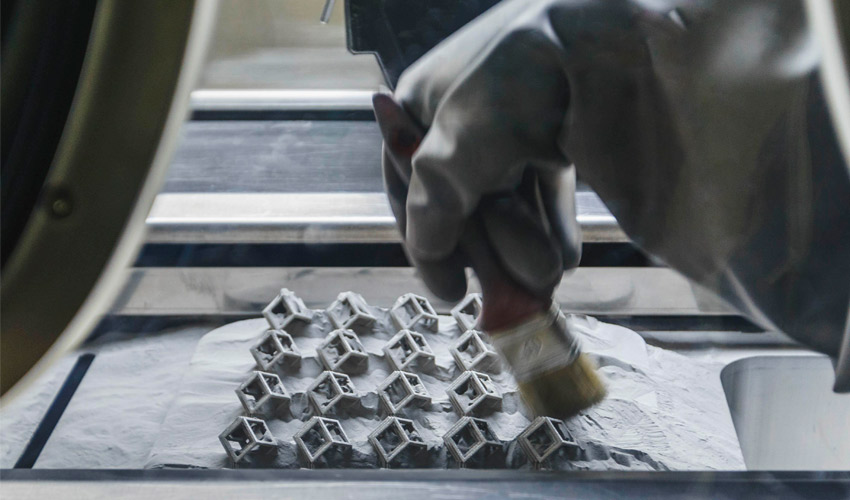 PostProcess Technologies has just released its annual report on post-processing trends in additive manufacturing. This second edition highlights the main methods available in the industry, and the challenges AM users face regardless of the additive manufacturing technology they use. This year, most respondents agreed that post-processing methods are complex and that the search for a skilled workforce that knows how to deal with these post-processing techniques remains one of the biggest challenges, if not a barrier to entry, in the market today. It should be noted, however, that automated solutions are increasingly becoming available, they are also more efficient than previous solutions. This should reassure manufacturers who are more oriented towards mass production.
If post-processing trends are now the subject of an annual report, it is because they are an integral part of the additive manufacturing process. The AM process begins with modeling and ends post-treatment of the part with steps that include surface finishing, removing support materials, etc. It is an important link in the chain that must be taken into consideration. And yet, 20% of the participants say that they do not quantify the expenses associated with post-processing. This is still a high statistic when you consider its importance in the workflow, regardless of the technology employed. It should also be noted that 70% use at least two different technologies – material extrusion remains in the lead followed by photopolymerization and powder bed processes (SLS and LPBF). The more manufacturing processes are used, the more post-treatment methods are used.
Methods used and challenges encountered
Just like last year, the report finds that the most common method used is the removal of printing supports (87%), followed by surface finishing (70%) and finally the removal of materials – resin first (45%) then powder (41%). The study points out that the increase in the number of methods makes the manufacturing process more complex: there is more equipment, more software, while quality level must remain constant. Users can be confronted with deadline issues, but above all of a lack of skills as there are currently very few trainings around this. Knowing how to handle a part once it has come out of the machine is not straightforward, especially when we are talking about industrial parts. Therefore, this qualification is a major challenge for many of the participants in the study, especially for those who use powder bed and photopolymerization processes.
Last year, the main hurdle of post-treatment was the amount of time users allocated to it. This year, this is still the case even though some nuances have been introduced by newer technology. For material extrusion, for example, the study shows that cycle time is too long, followed by the issue of damaged parts (less frequent last year). For powder bed processes, performance remains the main challenge, followed by the need for skilled labor. Overall, 46% of respondents said that post-treatment takes between 11 and 25% of their total production time. The report also shows that the more additive manufacturing is used as a large-scale production method, the greater the challenges associated with post-treatment, with heavier expenses to bear. This is why automated solutions are in high demand.
What do post-processing trends look like in the future?
For 79% of the participants, improving the quality of end-use parts is a priority, especially in the medical sector, where the percentage rises to 93%. Reducing cycle time is also one of the major challenges: 43% consider it vital to reduce time spent on post-processing. Finally, the market needs automated and reliable solutions that can deliver industrial quality parts. This is good news for many players, who have already been banking on this need for several years by developing end-to-end solutions that aim to reduce the need for human intervention. Of course, the machine will not be able to do everything by itself, but it should help industries move towards mass production.
We are already looking forward to the third edition in order to follow this evolution! You can find the whole report HERE. What post-processing steps do you currently use in your company? Let us know in a comment below or on our Facebook and Twitter pages! Sign up for our free weekly Newsletter, all the latest news in 3D printing straight to your inbox!