Porsche 3D prints engine pistons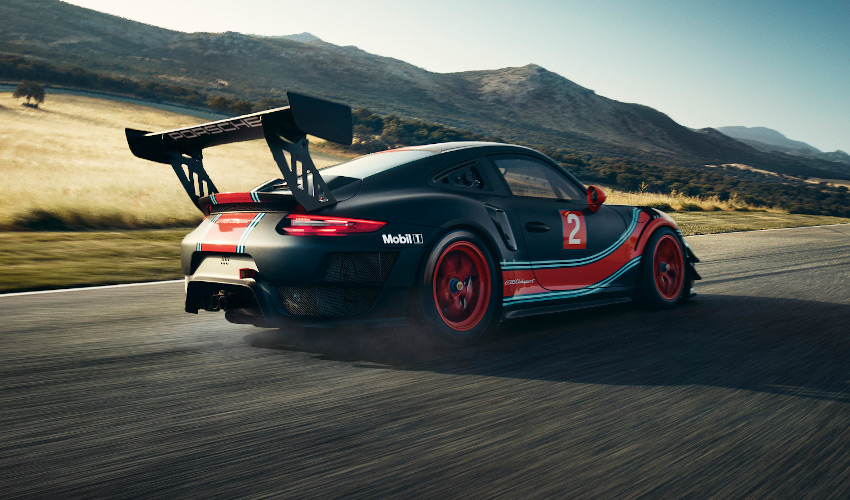 Always trying to be on the edge of innovation, Porsche has embraced the additive manufacturing technologies a while ago. In 2018 the German manufacturer was already 3D printing spare parts for its luxury cars, and earlier this year it started offering 3D printed customizable seats for the sports cars. But Porsche is not planning to stop there. On the contrary, the company is moving fast towards incorporating additive manufacturing more deeply into its production processes – the brand has recently announced that they are using 3D printing to fabricate pistons for one of its most powerful sports cars, the 911 GT2 RS.
A piston is an essential component of the internal combustion engine. Engine parts need to be resistant to wear, but they also need to be lightweight to ensure the highest possible efficiency. Usually, pistons are made from an aluminium alloy but the piston rings are made from cast iron or steel. Without additive manufacturing it was impossible to significantly improve the conventional structure of pistons.
Thus, this time Porsche is 3D printing pistons for the 911 GT2 RS in order to achieve better results. The additively manufactured pistons have several advantages. One of them is the weight of the pistons – with the optimized structure achieved by 3D printing means the new pistons are 10% lighter than the conventionally manufactured ones. According to Frank Ickinger, a member of Porsche's advance drive development department: "Thanks to the new, lighter pistons, we can increase the engine speed, lower the temperature load on the pistons, and optimize combustion. This makes it possible to get up to 30 horsepower more from the 690-horsepower, twin-turbocharged engine while at the same time improving efficiency". When it comes to the horsepower, experts estimate that the new pistons can add 30 HP to the 911 GT2 RS.
To realize the project, Porsche partnered with two other companies to benefit from their expertise: MAHLE, a German parts supplier, and Trumpf, one of the leading industrial 3D printer manufacturers. Volker Schall, Head of Product Design at MAHLE, emphasized that additive manufacturing is extremely important for the company's operations as it allows to deliver the components to its clients much faster and on an agile and flexible basis, which means they can reduce the development time. They 3D printed for Porsche a set of six pistons using laser powder bed fusion technology (LPBF). During this particular additive manufacturing process, the heat generated by laser beams melts the powder surface into a pre-determined shape.
What do you think about Porsche 3D printing pistons for sports car engines? Let us know in a comment below or on our Facebook and Twitter page! Don't forget to sign up for our free weekly Newsletter, with all the latest news in 3D printing delivered straight to your inbox!