Taking a Closer Look at the POP 3D Scanner, Revopoint's Affordable Consumer Grade Scanner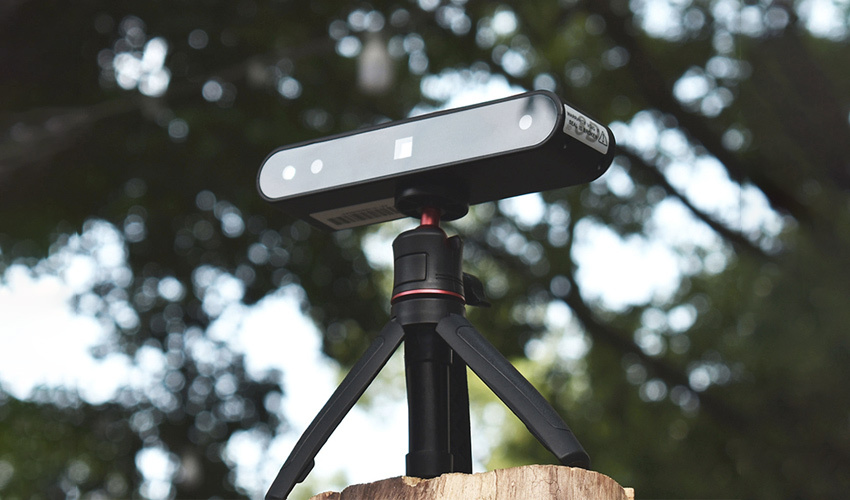 There are many 3D scanners on the market, but it can be difficult to decide which one to choose, especially when it comes to low-cost scanners. To combat this, certain companies have started to make themselves stand out thanks to features that may be rare in other scanners. One such example striving to distinguish itself from the crowd is the POP 3D scanner from Chinese manufacturer Revopoint. The company is implementing a number of interesting features for users, for example the ability to take the scanner outside. We took a closer look at the handheld 3D scanner to find out more about these features and possible scans that can be done.
Hailed by Revopoint as the "first real consumer-grade 3D scanner," the Revopoint POP has been developed as a way to bring professional scanner quality to a consumer product.  On their website, they highlight, "If you're into creative work using 3D printing and 3D imaging technology, you know that high-precision 3D scanners are far too expensive, or they tend to be less than accurate and not up to the standards that design work requires. That's why we're proudly introducing the Revopoint POP 3D scanner, a highly sophisticated yet extremely compact imaging device that does what industrial-level 3D scanners do—but in a far more affordable way." One feature in particular that is often regarded as the most useful for the POP scanner is the large number of objects that can be scanned thanks to its many settings.
Applications of the Revopoint POP Handheld 3D Scanner
The Revopoint POP's many features and affordability are part of what is helping distinguish it on the market. Users have the ability to take the scanner outside which is thanks to the USB cable that can be used for both the power supply and data transmission — removing the distance and location limitations that can sometimes be encountered when using other scanners. One user on the Revopoint product forum tested this feature by scanning the statues in their own yard. The POP was able to faithfully replicate their faerie statue outside, capturing tiny details from the wings to the shape of the dress.
There are also other notable features which help increase the number of subjects that can be scanned. Take for example the multi-scanning modes and the ability to do full-angle scanning. These features enable users to reproduce high-quality, detailed scans of traditionally difficult to scan objects, such as human beings. For instance, on the forum, one user noted that he was successfully able to use the scanner to make a fully detailed scan of his wife.He used reflector marks on the shirt, hair and back (though Revopoint notes that this is usually not necessary when scanning a body or face), to create the image which he then 3D printed to create a personalized bust.
Scanning human beings with this scanner is also possible since the scanner uses a proprietary binocular micro structured light which ensures that the acquired 3D point cloud data is highly accurate (the highest single-frame accuracy can reach 0.3mm). The scanner can also be used by users on a variety of platforms as it is one of the first high-accuracy 3D scanners to use the four major operating systems, including Mac and iOS. In any case, we look forward to seeing what other applications come out in the future, be sure to check out the revopoint user forum to see other examples if you are. If you are interested in learning more about the scanner, you can check it out on Revopoint's website HERE.
What do you think of the Revopoint POP? Let us know in a comment below or on our Facebook and Twitter pages. Don't forget to sign up for our free weekly newsletter, with all the latest news in 3D printing delivered straight to your inbox!