Plat Institute and the Use of 3D Printing as a Gastronomic Tool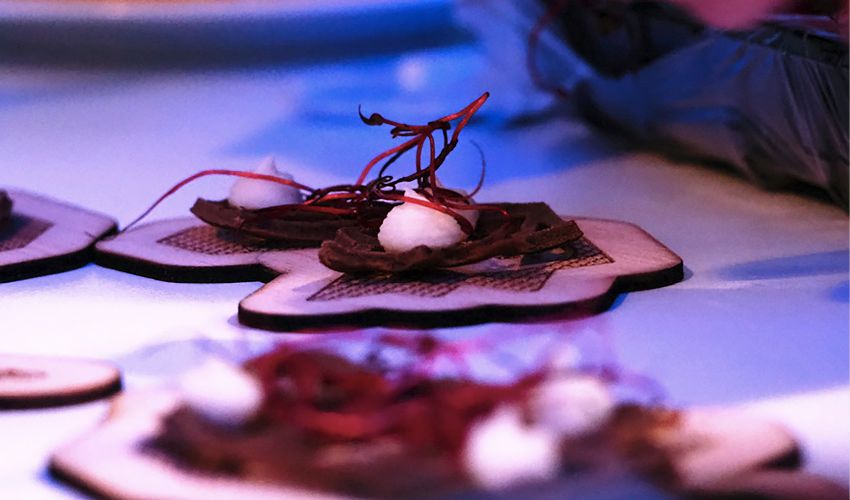 In the culinary field, the use of new technologies is increasingly present. This growth is mainly due to the need to find innovative methods that offer users new gastronomic experiences. In Spain, one of the organizations that is investigating this niche is Plat Institute. Based in Barcelona, the institute is developing new methods around food creation and one of them is additive manufacturing. We spoke with the Plat Institute team to learn more about the use of 3D printing in food and the advances in this field of application.
3DN: What is the Plat Institute?
Plat Institute is a platform where creativity, innovation and knowledge interact with technological uniqueness to break into the future of food and address the most pressing challenges we face as humanity. We work with multidisciplinary professionals and specialize in emerging food disciplines such as: food design, food tech, social food, sustainability and circularity.
Plat is composed of two main pillars. First, the Sci-Fi Food Lab, where we promote innovation through our disruptive research and develop ad-hoc projects for educational institutions, governments and brands. Then, The Institute, where we develop learning experiences by implementing innovative methodologies. One of our goals is to inspire and help talent grow. These two pillars nurture each other and create a perfect ecosystem for creativity and innovation in the food sector.
3DN: How does the Plat Institute make use of 3D printing?
Plat Institute has been working with 3D printing for years; we got started because for several years I was working as a professor at IAAC with advanced technologies and over time we ended up setting up a digital manufacturing laboratory for the food sector. This was unique at the time – today we can see multiple examples in the sector.
Thanks to our experts and collaborators like Marcelo de Medeiros, Ivan Merino, Juan Umbert or Adrià Corominas, we can establish a very powerful network that helps us to discover new applications. We started with Ultimaker and Prusa but now we are composing and testing systems to be able to print new materials. Prusa is still the most used tool in the Food Lab.
3DN: What materials do you use and what are their characteristics? Can you tell us about any of your recent projects?
We are testing with organic waste to be able to use bio composite filament. We are very interested in understanding how to use calcium waste such as mussels, oysters, scallops or sand created by crushing used glass bottles that we can transform back into sand –  this material can be used in different proportions. The possibilities of creating with these surpluses and ceramics leave us a wide range of possibilities. We are in the process of deepening our understand of the materials.
We are currently undertaking a new craftsmanship project that is borne from the combination of the surplus generated in HORECA and our Circular Design capabilities. A space of almost 30,000m2 in Catalonia that will be a FARMLAB where users will be able to enjoy the use of these technologies. Stay tuned because this 2023 is going to be epic!
3DN: How do you see the future of additive manufacturing in the food industry?
We strongly believe that these tools are key to prototyping or production in the new economy. From the variables that additive printing allows, the elimination of waste in the process, thermoplastic materials or liquid resins that polymerize with UV light, powder bed fusion or light sensitive liquid polymer fusion or binder injection that allows us to add ceramics, polymers and other materials are incredible tools that allow us to have a new approach to the creative process.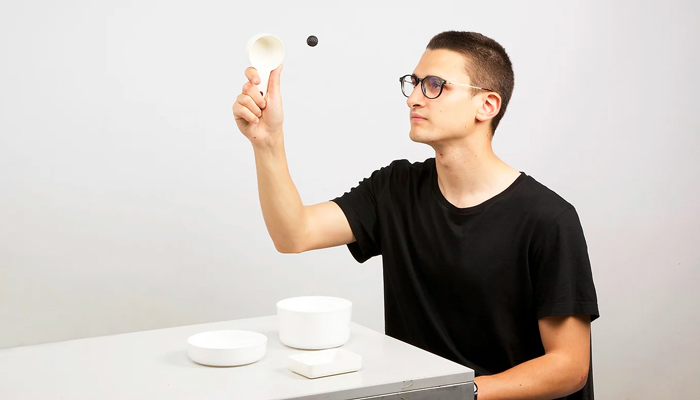 3DN: Any final words for our readers?
Thank you for reading. It is a great opportunity for us to be here. We hope that our work and vision can inspire the inventors of the future! You can find more information on our website here.
What do you think of Plat Institute's work? Let us know in a comment below or on our LinkedIn, Facebook, and Twitter pages! Don't forget to sign up for our free weekly Newsletter here, the latest 3D printing news straight to your inbox! You can also find all our videos on our YouTube channel.
*All photos credit: Plat Institute