Photogrammetry: What is it and How is it Used in 3D Printing?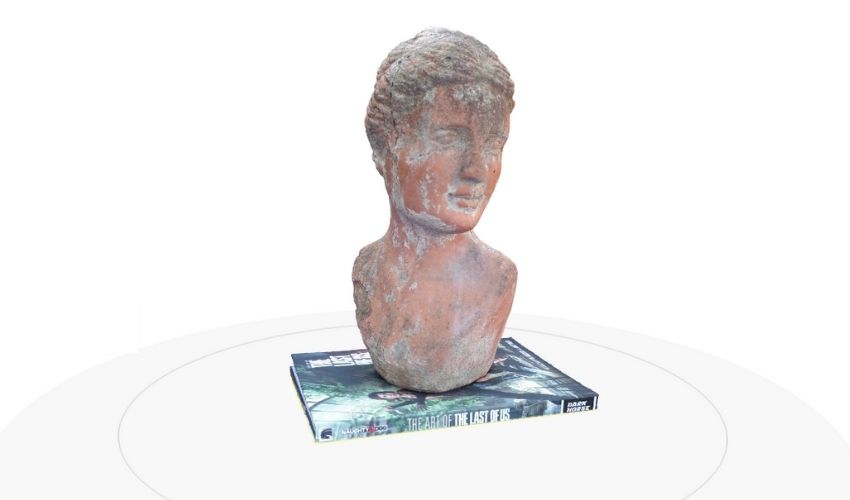 Photogrammetry is a technique for obtaining reliable data from real-world objects in the their natural state by creating 3D models from photographs. 2D and 3D data is extracted from an image and, thanks to overlapping photos of the object, building or terrain, is converted into a 3D digital model. This makes it possible to capture large objects, even landscapes, that would otherwise be impossible to scan. Photogrammetry is therefore often used by surveyors, architects and engineers to create topographic maps, networks or point clouds.
The role of photogrammetry is very important especially in topography. There are many advantages of photogrammetry when compared to classic topographical tools. For example, photogrammetry is both faster and more agile when it comes to data collection. It is also possible to get renderings of difficult to access terrain, especially nowadays, when the use of drones in photogrammetry makes it possible to reach all kinds of places. All the details of the terrain can be continuously mapped through the obtained photographs.
Photogrammetry's Use in 3D printing
As we mentioned at the beginning, photogrammetry is the technology that allows us to create 3D models of real objects from photographs. The process is as follows: a series of photographs are taken around the object and then, using specific software, these are converted into a 3D model. By taking photographs (or videos) of the object from different perspectives and under constant lighting, the specialized software is able to find representative or characteristic points of the model that are repeated in all the photos. In addition, with a couple of photographs we can create the so-called stereoscopic effect which is necessary to infer the height of any object on the earth's surface based on the shadows cast by each object, which allows us to increase the accuracy of the scan.
Using key point extraction techniques, the software is able to infer the distance of the points through the separation between them in different photos, thus creating a point cloud of characteristic points. Finally, this point cloud is converted into a mesh, which can be processed or cleaned for 3D printing.
These days, there are a lot of possible applications for any 3D scanning technique, but photogrammetry is especially useful, as it does not require specialized tools and anyone can do it with just a cell phone and a computer. However, what is usually necessary is powerful hardware: most photogrammetry programs require a computer with enough capacity to process the images and generate the 3D scanned model.
Some of the common uses of photogrammetry are the scanning of sculptures: first the desired model is digitized with photogrammetry and later, with 3D printing, we proceed to obtain a miniature or full-scale model of it. Another use of photogrammetry is the scanning of industrial parts: many times we want to repair some equipment or element of which we are missing a part or it has broken. This is very common in the car market, where often stratospheric prices are charged for certain structural or bodywork parts due to their limited availability. Thanks to photogrammetry we can scan an original part with high market value, and proceed to replicate it by 3D printing, getting an exact copy of the original for a much lower price.
The Different Software
Nowadays, we can find different types of photogrammetry software. Of course, there are commercial solutions that are ideal for industrial and engineering applications. But there are also a large number of programs available to download for free where you will only need a camera or a phone to take pictures and, if you have access to a 3D printer, you can even print your models afterwards.
If you would like to learn more, be sure to check out the list we compiled of the best photogrammetry programs available, selected and sorted alphabetically. In it we showed you the best photogrammetry programs available: from free programs such as Blender to paid professional software to create more accurate 3D models, such as ZBrush.
What do you think about photogrammetry? Would you use it for your 3D printing projects? Let us know in a comment below or on our Linkedin, Facebook, and Twitter pages! Don't forget to sign up for our free weekly Newsletter here, the latest 3D printing news straight to your inbox! You can also find all our videos on our YouTube channel.