All you need to know about PETG for 3D printing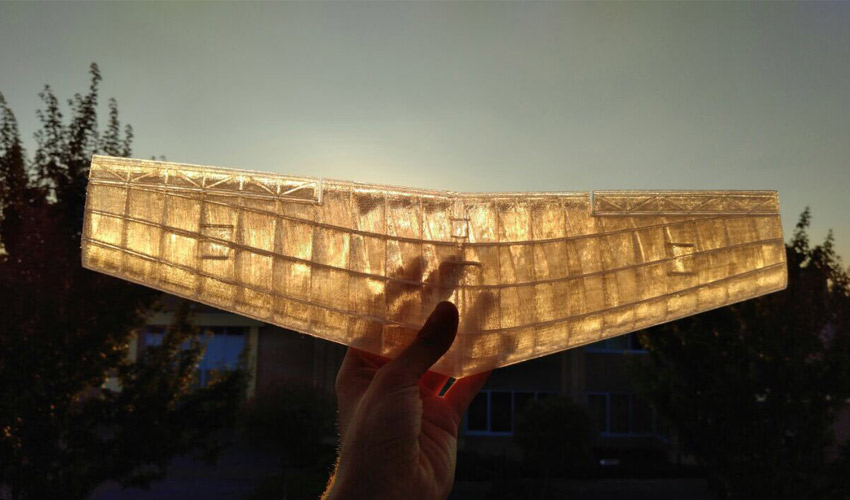 PETG, or glycolized polyester, is a thermoplastic widely used in the additive manufacturing market, combining both the simplicity of PLA 3D printing and the strength of ABS. It is an amorphous plastic, which can be 100% recyclable, with the same chemical composition as polyethylene terephthalate, better known by its acronym PET. Glycol has been added to reduce its brittleness and therefore its fragility. Today, we review the characteristics of PETG for 3D printing, its parameters and its main applications.
First of all, let's come back to PET itself. It is a well-known material in the industry because it has been used in the manufacture of our food bottles and packaging since the 1990s, replacing PVC. It also allows the production of synthetic fibres for clothing. It is one of the most widely used polymers on the market, accounting for 18% of global plastic production worldwide. It is known for its good impact resistance, transparency and dimensional stability. On the other hand, there are some issues with overheating when used for 3D printing – that's why PETG is used instead.
The characteristics of PETG
PETG is therefore a copolymer, combining the properties of PET and glycol. The addition of the latter reduces the overheating issues of PET and therefore its brittle appearance. Among the main characteristics of PETG are its hardness, impact and chemical resistance, transparency and ductility. It is an easily extruded material with good thermal stability. It is particularly appreciated for its food compatibility. On the downside, note that it requires a heating plate to avoid the warping effects found in ABS 3D printing – even if the warping rate is low, it is better to use a BuildTak sheet to make sure the material grips. It is also more prone to scratches than PLA. Finally, it can quickly take moisture and will keep better in a cool and dry environment.
Regarding printing parameters, PETG has an extrusion temperature between 220° and 260°C and we advise you to heat your tray – not more than 80°C. The printing speed is 40-60mm/s. If you need printing supports, they are not very suitable because the PETG has a sticky appearance which will make them difficult to remove.
The main manufacturers of PETG filaments
Most filament manufacturers nowadays offer this material: Formfutura, ColorFabb, 3DXTech, Innofil3D or even proprietary brands such as Zortrax. In terms of format, like other filaments, there are 1.75 or 2.85 mm diameter spools, with different weights according to needs. Note that PETG is often reinforced with carbon fibers, which increases the rigidity of the part while optimizing its final weight. Nanovia, for example, offers this solution in its range of filaments. It has also developed an aramid-fibre reinforced PETG that reduces the fragile appearance of the PETG while increasing its stiffness.
Finally, on the price side, be aware that it is a little more expensive than PLA: it costs between $35 and $40 for a classic 750 grams PETG spool – of course, some brands will be more or less expensive. A carbon fibre reinforced PETG will increase the price of your spool for example.
*Cover Image Credits: BlackBelt3D
Did you learn something about this material for 3D printing? Let us know in a comment below or on our Facebook and Twitter pages! And remember to sign up for our free weekly Newsletter, to get all the latest news in 3D printing send straight to your inbox!