The Characteristics of PESU in Additive Manufacturing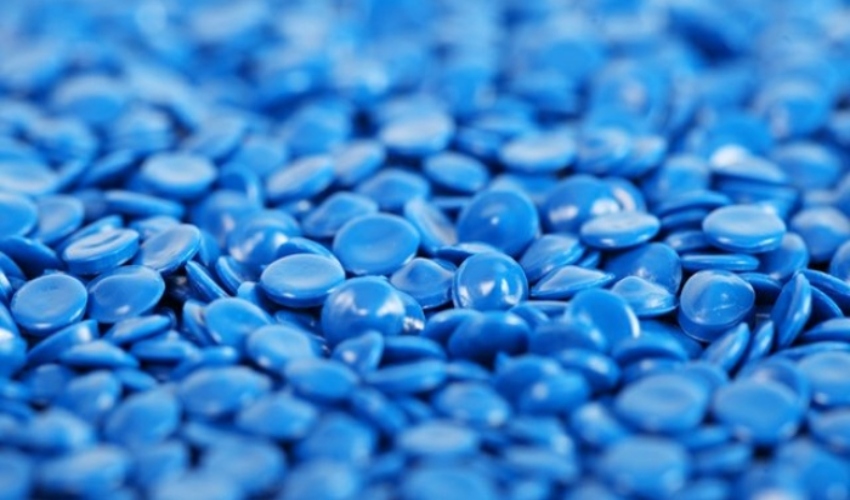 Belonging to the sulfone family, polyethersulfone, or PESU, is a high performance material which has a unique thermal profile in the world of thermoplastics. Very heat resistant, it is an amorphous polymer which, while displaying interesting properties for many industries, is still little known in the world of additive manufacturing. PESU can be bought in the form of filaments, powders and injection grade granules. Injection grade granules tend to possess higher levels of material purity and thus make the printing of functional parts in the raw form of PESU possible. Notably, this makes the same standards and certifications as the material used in injection attainable, and therefore also makes it possible to offer a high performance material ideal for manufacturers. French company Pollen AM especially is one of the pioneers when it comes to using PESU pellets in AM. As a result, many of the insights into the characteristics of the material coming from their extensive research. But what exactly are those characteristics and what makes PESU such an attractive material for the AM industry?
Polyethersulfone is especially renowned for its thermal properties: It can in fact withstand very high temperatures (up to 220°C or 429°F), even in a liquid and vapor environment up to 170°C (338°F). It exhibits fire / smoke resistant characteristics making it a material of choice for the aerospace, rail and automotive industries. To give you an idea, the material begins to degrade above 400°C (752°F)  with an combustion that starts between 475 and 575°C (887°F and 1067°F). In addition to this unique thermal profile, PESU is food safe, can withstand very high loads and exhibits good electrical insulation and dielectric properties.
PESU in 3D printing
PESU is an amorphous material, and therefore has a disordered molecular structure. Unlike a semi-crystalline material, it is comparably easy to shape because it undergoes less contraction and expansion effects at temperature. Its melting point is between 340 and 390°C (644 and 734°F). These two characteristics make it, a priori, an ideal material for additive manufacturing.
PESU allows manufacturers to 3D print complex parts, and the fact that it is resistant to heat, fire and smoke is especially a benefit in certain industries. If we compare it to the PEI (for which the best-known brand is ULTEM) for example, now available in the form of filaments, PESU not only has better characteristics but is less expensive. In addition, polyethersulfone has a significantly lower moisture uptake, and therefore represents an alternative to be seriously considered. That being said, it can be hard to adapt the material to FDM printing specifically, and though it is currently available through some material manufacturers, it should be noted that to turn it into a filament often causes it to lose characteristics that make it appealing in the first place, though there are companies working to overcome this obstacle.
Applications of polyethersulfone
As you can guess, thanks to its thermal characteristics, 3D printed PESU is popular with the transport sector, not only for aerospace and rail, but also automobile applications. As it is resistant to fluids, greases and petrol, it is suitable for the manufacture of things like probes for checking oil levels. PESU is also used to design personal protective equipment. Finally, PESU is often used to replace the family of polyamides and more particularly polycarbonate. It offers good transparency, and is food safe and sterilizable. Note, however, that the PESU is not flexible. Though not currently a widely manufactured material for 3D printing, there are several companies that offer it. Due to its impressive qualities, it does seem likely that in the near future it will be more used as especially aerospace and the automotive industries start to move more into using 3D printing in the production of end use parts.
* Cover photo credits: Medical Plastics News
Do you use PESU in additive manufacturing? Let us know in a comment below or on our Facebook, Twitter and LinkedIn pages! Sign up for our free weekly Newsletter here, the latest 3D printing news straight to your inbox!