Paradiddle; A 3D printed prosthesis for disabled drummers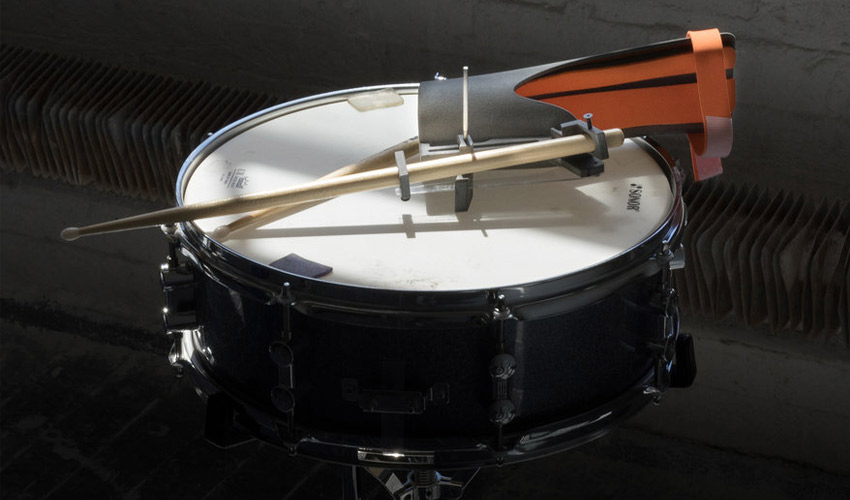 Dominic Siguang Ma is a Chinese designer based in the United States who has designed a 3D printed arm prosthesis for all amputee drummers. It's an accessory that would allow them to play more intuitively and comfortably. This prosthesis has been named Paradiddle and is open source. It was conceived in collaboration with the famous drummer Greg Anton so that it can offer a maximum of useful functionalities for the musicians.
3D printing has allowed the development of many prostheses ; the technology offers high levels of customisation while offering complex shapes and a unique aesthetic that's useful both in everyday life and in a crisis situation. The 3D printed prostheses are custom designed, better adapted to the realities of each patient and can give another look at the physical disability. Key benefits perceived by the designer Dominic which adds to the prosthesis a rather musical feature since it makes it easier to play the drums.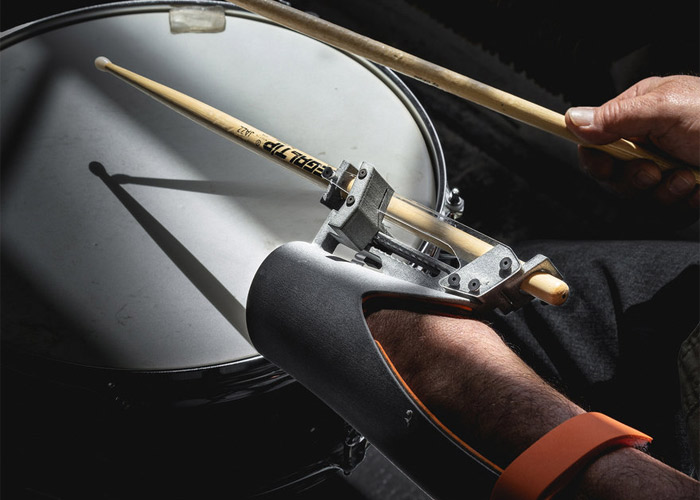 Paradiddle, a new accessory for disabled drummers
The designer explains that the Paradiddle prosthesis is made up of several 3D printed parts to assemble – the body of the prosthesis being made from the PA12 loaded glass of HP. Any drummer could now download the file, print it and assemble the parts with some tools like screws and springs. One of the main challenges for the designer was to design a mechanism that could imitate the way a hand comes to control the rebound of the chopsticks – which makes it possible to perform the famous drum roll. Today, most prostheses for a handicapped drummer force to modify chopsticks and are not very adjustable. This leads to very high manufacturing costs and little adaptability. Paradiddle might provide a more reliable solution.
The designer explains his process: "An adjustable polycarbonate spring on the Paradiddle allows amputee drummers to control the bounce of their drumstick. They simply push their leg against the control bar, which releases the spring adjuster and allows it to slide into a slot. An aluminum stop that's attached to the spring in its neutral state will then drop into the hole to prevent the adjuster from moving around too much while the drummer is playing." So we would get a prosthesis that fits better and much faster depending on the drummer.
The inside of the 3D printed prosthesis is covered with EVA foam to ensure maximum comfort for the drummer. Greg Anton who tested it is also very satisfied with the result! A good example that shows the full potential of 3D technologies in music. Find more information in the video below and on the official website of the designer Dominic Siguang Ma HERE:
What do you think of this 3D printed prosthesis for drummers? Let us know in a comment below or on our Facebook and Twitter pages! And remember to sign up for our free weekly Newsletter, to get all the latest news in 3D printing send straight to your inbox!