Oxygene, the 3D Printed Tire with Moss Growing In It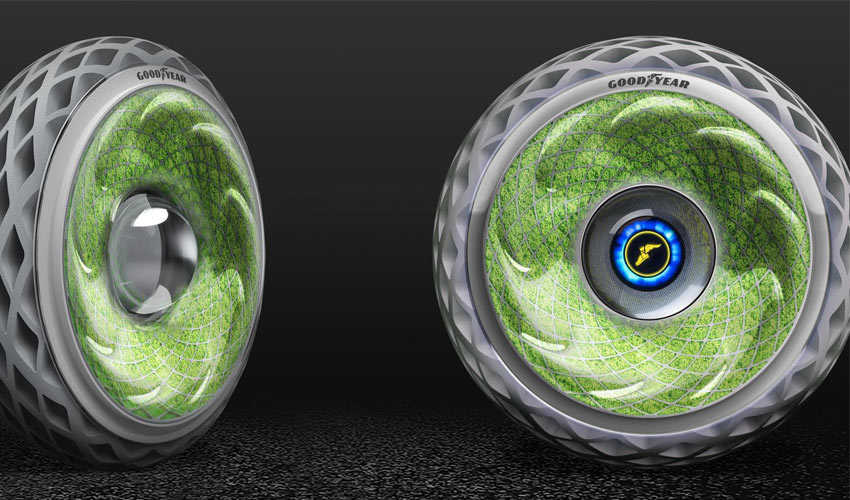 American tire manufacturer Goodyear have recently released their latest tire concept, called Oxygene. This project combines 3D printing, artificial intelligence, and organic life to create an environmentally friendly and innovative tire.
With over 100 years of experience manufacturing tires, The Goodyear Tire & Rubber Company wanted to create a tire that would help improve air quality. This integrates living moss inside the tire that absorbs toxic carbon dioxide, and emitting oxygen through photosynthesis.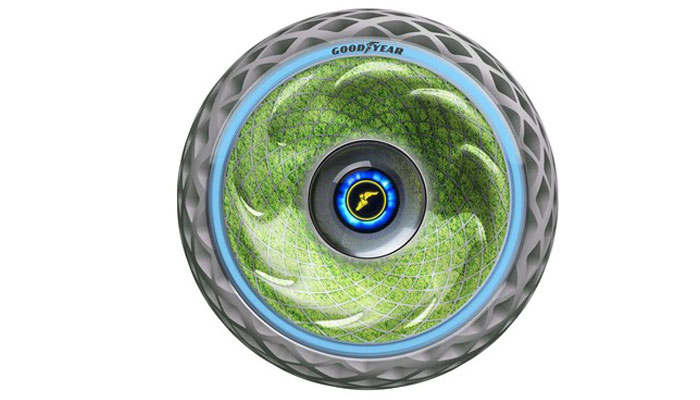 Goodyear: Moss & 3D printing with Oxygene
This innovative new tire is also partly 3D printed, and has a number of incredible features. The tire's treads absorb moisture, offering extra grip on wet surfaces, and distribute this water to the moss. Goodyear estimate that if 2.5 million vehicles used Oxygene tires in a city as populous as Paris, the tires would absorb more than 4,000 tons of carbon dioxide and emit 3,000 tonnes of oxygen per year.
"Oxygen aims to stimulate our thinking and fuel the debate around smart, safe and sustainable mobility." By contributing to cleaner air production, the tire could help improve the quality of life and health of city dwellers. With more than two-thirds of the world's population expected in cities by 2050, the demand for urban transportation networks will increase dramatically. Smarter and greener infrastructure and transport will be essential to meet the most pressing challenges of urban mobility and development " – Chris Delaney, president of Goodyear Europe, Middle East and Africa.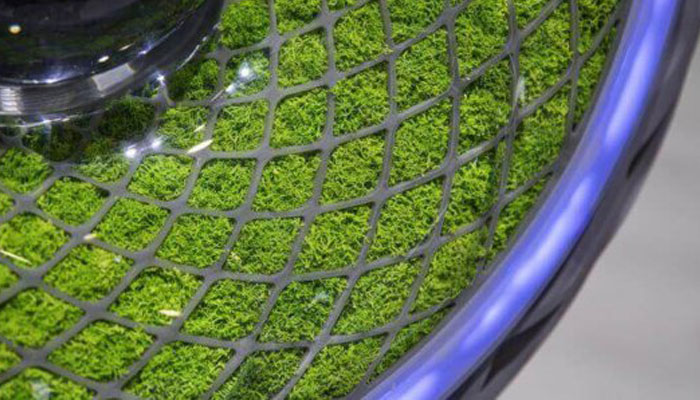 But how is 3D printing involved?
Goodyear's aim is to create the most environmentally friendly tire possible. The company therefore uses recycled tired that have been converted to powder, a commonly used material in 3D printing processes such as Selective Laser Sintering. Goodyear say that 3D printing allows them to reduce the tire's weight, and to create a more shock-resistant tire.
This project is somewhat similar to Michelin's recent concept on what 3D printed tires of the future would look like. This puncture-proof, 3D printed tire differed from the norm as it wasn't filled with air. This concept aimed to be more ecological and adaptable to our driving styles.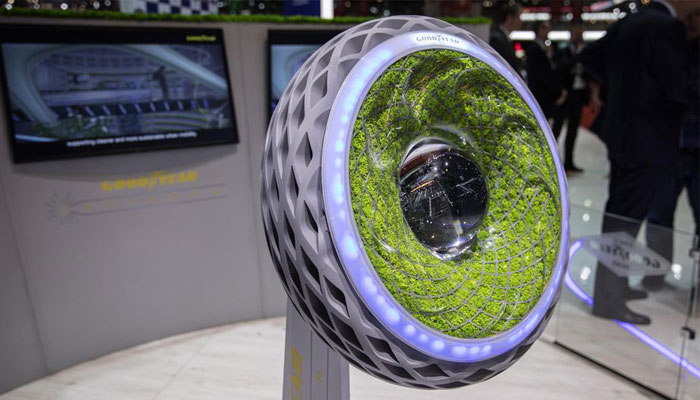 Goodyear then went on to explain how their tire is powered by artificial intelligence. Ai helps to generate enough energy through the photosynthesis process to keep its sensors active and lights on. These lights, located in the tire's side wall, change color to alert drivers and pedestrians of the cars movements such as turn signals.
Find more information on the Goodyear website or in the video below:
What do you think of the future of automation in 3D printing? Let us know in a comment below or on our Facebook and Twitter pages! Sign up for our free weekly Newsletter, all the latest news in 3D printing straight to your inbox!