Our Favorite 3D Printing Applications at Formnext 2023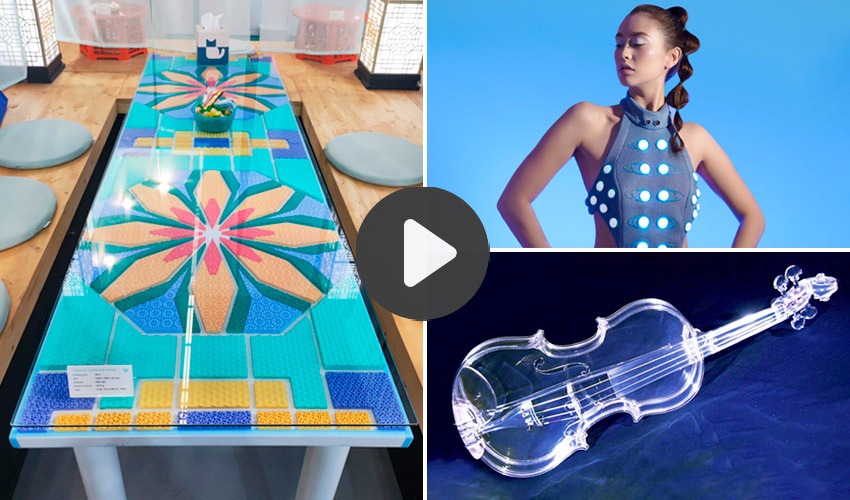 Every year in Frankfurt, Germany, we venture to Formnext, where the latest news and innovations in the additive manufacturing sector are presented. The 2023 edition of the event took place last week and has given the industry a lot to talk about. It was a unique opportunity for companies to show visitors not only the technology on which their machines are based, but also the capabilities of their solutions. For this reason, many of them choose to exhibit different uses and applications of their manufacturing systems, each one more unique than the last. Thus, the 3Dnatives team has walked the booths of Formnext 2023 to select their favorite 3D printing applications and bring them to you firsthand.
Meet the different members of the 3Dnatives international team, from the sales department to the content specialists, to the design team, and even the CEO of the company! Take a walk with us through the halls of the expo where we will show you many different applications of additive manufacturing, featuring a table, a football, a car seat, a violin, an ice cream mural and a bicycle frame among others – all 3D printed! Find out more about these technologies that caught our attention at the show! Don't miss the video below:
What do you think of the 3D printing applications at Formnext 2023? Let us know in a comment below or on our LinkedIn, Facebook, and Twitter pages! Don't forget to sign up for our free weekly Newsletter here, the latest 3D printing news straight to your inbox! You can also find all our videos on our YouTube channel.