Origin and its open additive manufacturing platform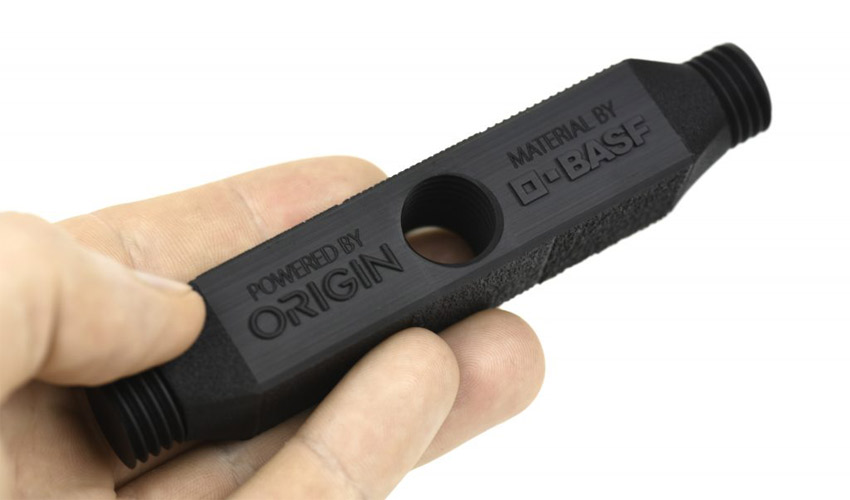 Origin is a young Californian startup founded in 2015 that successfully raised $ 10 million to develop its approach called Open Additive Production. This is a new manufacturing method based on open materials, expandable software and modular hardware, with the aim of meeting the demand for better quality materials and the customisation required by the manufacturing partners who wish to do so. In simple terms a mass production 3D printing technology. The US startup has taken the opportunity to announce a new partnership with BASF.
In the additive manufacturing sector, there may be closed solutions with materials only available from the manufacturer of the machine in question. This can be blocking some users who want to go further in their application cases; At the moment, we can see that the demand for more technical materials is growing. To meet this challenge, Start has created its platform, an open ecosystem that offers new custom-made materials.
Origin is today working with a light-curing printing technology. Available materials include high resilience elastomers, heat resistant polymers, and biocompatible formulations. Its broad network of partners allows the platform to expand its range of materials. In addition, Origin specifies that its system offers a high printing speed but above all a more efficient post-processing; it takes 2 to 3 minutes in a steep bath and then exposure to light for 5 to 10 minutes at additional wavelengths.
Chris Prucha, CEO of the startup, explained how open additive production will allow manufacturers to customise and stagger additive manufacturing. Basically to create a virtuous circle of materials, software and more machines. This in addition to better performance and lower cost, as well as larger production volumes, and ultimately accelerate the adoption of additive manufacturing throughout the production.
A new partnership with BASF
After raising $ 10 million, Origin announced a new partnership with the BASF chemist to provide platform users with solutions from the German leader who has already proven successful in the additive manufacturing market with HP or Poietis. Through this collaboration, Origin has developed a printing process for BASF's new photopolymers, which combines industry-leading surface finish, strength and performance. Parts such as this 21 x 21 x 114 mm textured sample (see below) could be printed quickly and post-cured in a range of custom textures and colours, with the mechanical strength required for a high-volume part. .
Arnaud Guédou, Commercial Director of Photopolymer Solutions at BASF 3D Printing Solutions, concludes: "We're really excited about Origin's open platform and are investing a lot in this partnership," He continues: "We plan to work with Origin to optimize our photopolymers and other additive materials to create a whole series of new options for high volume manufacturers." You can find more information HERE .
What do you think of Origin's open platform? Let us know what you think in a comment below or on our Facebook and Twitter pages! Don't forget to sign up for our free weekly Newsletter, with all the latest news in 3D printing delivered straight to your inbox!