Orbex Commisions Europe's Largest Industrial 3D Printer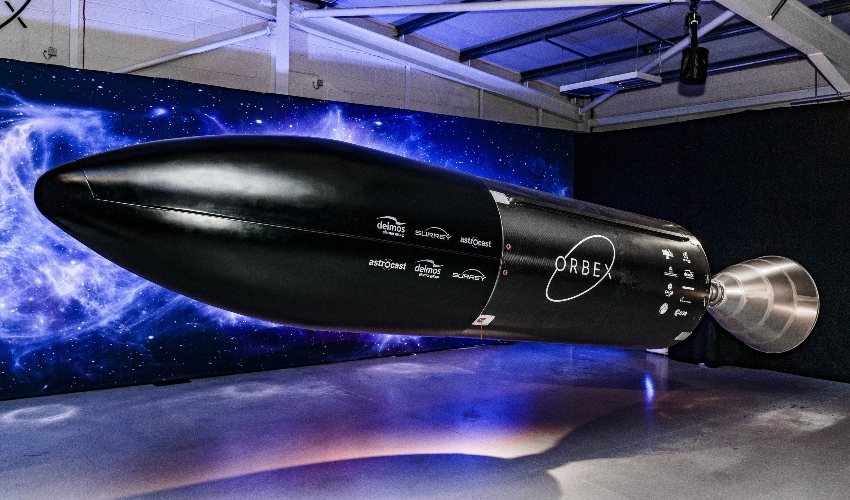 Orbex, a Scottish company specializing in space launch, has just commissioned AMCM to build an industrial 3D printer set to be the largest of its kind in Europe. Weighing more than twelve metric tons, the machine is purposed for in-house rapid rocket-building and will enable Orbex to print thirty-five rocket engines and main stage turbopump systems annually. With this 3D printer the company hope to be able to launch rockets from Scotland as soon as next year. It was in anticipation of this that Orbex, moving to scale up its production capabilities, signed the multi-million-pound deal with AMCM as well as expanded its factory by an additional thousand meters squared in order to accommodate this new vast machinery.
The CEO of Orbex, Chris Larmour, commented on the deal saying that, "although our rocket engines and other critical systems are already quite mature after years of testing, a large-scale in-house 3D printing system like this gives us far greater speed and agility as we ramp up production". He continued: "It means we can continue to iterate and drive up performance even further. Longer term, as we get ready for multiple launches per year, it will give us greater control over our costs and supply chain. After exhaustive trials, the results we've seen from AMCM were very successful and we're confident that we've made the right choice of partner".
AMCM plan to deliver a comprehensive 3D printing solution. This includes post-processing machinery and 'Machine Vision' systems enabling the automatic imaging-based inspection of printed parts. Orbex will also be able to print parts in a single piece, including rocket engines, thus eliminating weaknesses associated with joining and welding. Thanks to the 3D printing system and custom blend of metals, the resulting rocket parts will be further improved in terms of lightness of weight, and resistance to extreme levels of temperature and pressure to which they are exposed during spaceflight. These 3D printed rocket parts will be essential components of a nineteen-meter long microlauncher rocket, intended to place small satellites in polar orbits around earth.
Having already unveiled the largest 3D printed rocket engine in the world in 2019, Orbex are now set to not only boast Europe's largest industrial 3D printer, but also high standards of sustainability. Thanks to Orbex's novel reusability and recovery system, its Prime rocket will be reusable. Moreover, the rocket was also designed not leave debris in orbit as well as to be compatible with bio-propane, a clean-burning, renewable fuel, thus reducing CO2 emissions by 90% compared to kerosene-based fuels. You can find out more about Orbex's projects HERE.
If you are interested in the role of AM in the aerospace sector, don't miss out on our next virtual event, ADDITIV Aerospace! You can register for free HERE. What do you think of Orbex's commission of the largest industrial 3D printer in Europe? Let us know in a comment below or on our Facebook, Twitter and LinkedIn pages! Sign up for our free weekly Newsletter here, the latest 3D printing news straight to your inbox!
*Cover photo courtesy of Orbex.