Orbex unveiled largest 3D printed rocket engine in the world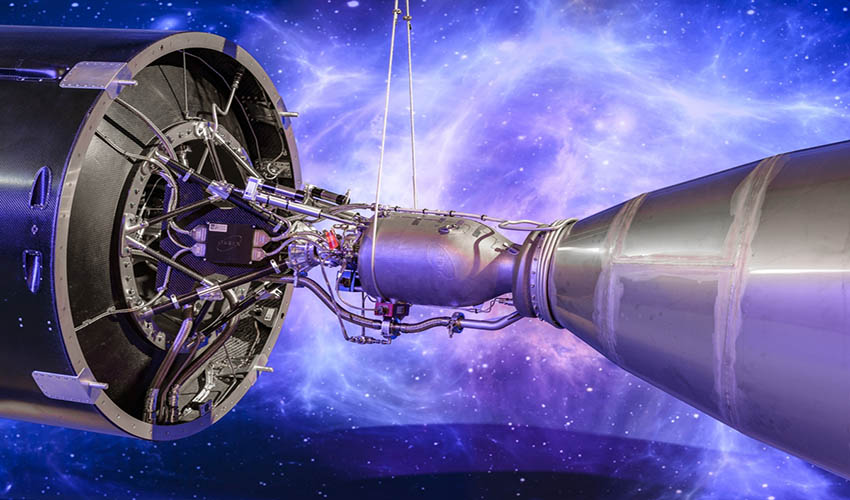 The British aerospace company Orbex regularly launches small, micro and nano satellites into accurate low Earth orbits. Until now, the company had not drawn much attention to its additive manufacturing activities or developments. However, they recently revealed that they have manufactured the world's largest 3D printed rocket engine. It was printed in a single piece and will be part of Orbex's Prime rocket.
The aerospace company unveiled its Prime rocket for the first time at the opening of its new headquarters and rocket design facility in Forres, Scotland. The ceremony was attended by VIPs from the UK and European space community as well as local community stakeholders. The Orbex Prime is a completely re-thought and re-engineered two-stage rocket designed by the company's engineers with professional experience from organisations including NASA, ESA and Ariane.
Metal additive manufacturing to serve the aerospace industry
In fact, the rocket was 3D printed using the SLM800 metal 3D printer from German additive manufacturing company SLM Solutions. Prime was also manufactured to be an eco-friendly rocket. Its 3D printed engine, according to the company, uses 100% renewable fuel. Effectively, this should cut carbon emissions by 90%. Additionally, it has a zero-shock staging and payload separation, eliminating orbital debris.
Metal additive manufacturing enabled Orbex to reduce its turnaround time by 90% and lower costs by 50% compared to more traditional production processes such as CNC machining. The Chief Technology Officer of Orbex, Jonas Bjarnoe, said "The SLM Solutions team showed true dedication and in-depth knowledge of our work. I'm looking forward to continuing this collaboration in 2019 and onwards. Orbex and SLM Solutions have solved some important puzzle pieces which will change the space business".
Important step for the UK commercial space industry
The rocket itself is made of a carbon fiber and aluminium composite that supposedly makes it 30% lighter than any other vehicle in its category. On Orbex Prime's maiden flight from Scotland in 2021, the rocket will carry an experimental payload from UK-based Surrey Satellite Technology Ltd. (SSTL), the world's leading manufacturer of small satellites. This launch will represent an important first for the UK commercial space industry.
Also, Switzerland's Astrocast SA has signed up to be a customer of Orbex and should launch 10 nanosatellites in 2023. This launch should be a first step for the development of a planet-wide Internet of Things (IoT) network. Eventually, the company should launch 64 nanosatellites to deliver IoT connectivity to regions currently considered remote.
Finally, on a financial note, Orbex revealed in July 2018 that it received £30 ($40) million in public and private funding from backers such as the UK Space Agency. Indeed, this investment made it Europe's best-funded private launch company.
You can find more information HERE.
What do you think of this 3D printed rocket engine? Let us know in a comment below or on our Facebook and Twitter page! Don't forget to sign up for our free weekly Newsletter, with all the latest news in 3D printing delivered straight to your inbox!