Optomec's 3D-Printed Electronics Solution Boosts 5G Signals By 100%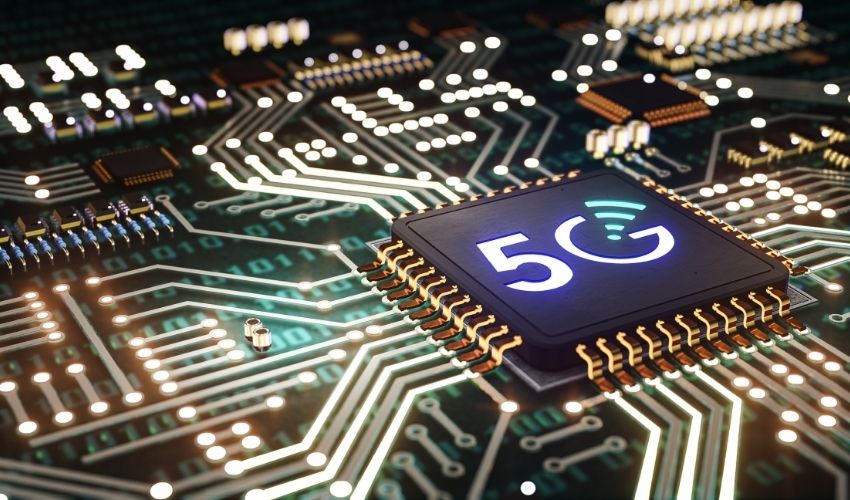 Analysis from Bank of America posits that wireless infrastructure deployment cycles have traditionally lasted just about a decade. Meaning we are approaching 3 years into the current cycle, leaving more than seven years of 5G investment opportunities ahead. The use of millimeter-wave integrated circuits (ICs) is expected to grow at a 27% compound annual growth rate as 5G use continues to expand. However, the implementation by companies has been delayed due to the poor circuit performance experienced when produced using traditional methods.  Enter Optomec — using their Aerosol Jet technology, the American company was able to 3D-print interconnect solutions capable of achieving up to a 100% increase in transmitted signal power for each circuit connection in the millimeter range. Optomec started working on this 3D-printed method in response to the demand for 5G from its customers who currently include global entities such as GE, Samsung, Lockheed Martin, and NASA.
Existing methods of connecting integrated circuits for 5G, such as gold wires, are significantly less effective because, as the frequency increases, connectivity declines. Optomec's 3D-printed Interconnect solution addresses this deficiency by preserving device performance with low loss connections. "Our customers are reporting some very impressive performance improvements for mm-Wave interconnects," said Bryan Germann, Optomec Product Manager. "Customers across many industries using millimeter-wave frequency bands are seeing the benefits of printing interconnects in lieu of standard wire or ribbon bonds. The benefit of shorter, better impedance matched transitions is lower losses for each die-to-die or die-to-board transition. This leads to improvements in overall device efficiency and performance."
Aerosol Jet Printed Interconnects
The Aerosol Jet process uses aerodynamics to deposit electronic inks onto substrates. First, the ink is placed into an atomizer which creates a dense mist of material-laden droplets between 1 to 5 microns diameter. Next, the aerosol mist is delivered to the deposition head where it is focused by a sheath gas, which surrounds the aerosol as an annular ring. For the integrated circuit, extremely fine droplets of nanoparticle conductive inks onto circuit boards and components from a distance of up to 10 mm apart, producing conductive features as fine as 10 microns in width.
To support this new IC solution for full production applications, Optomec's new Aerosol Jet HD2 printer, with ultra-high printing resolution and integrated vision-based alignment, has been optimized to support IC manufacturing. Optomec plans to offer its customers pre-qualified printing recipes and application libraries for a 360-solution that is production-ready. Learn more about this Optomec project HERE.
What do you think of Optomec's Aerosol Jet process?  Let us know in a comment below or on our Linkedin, Facebook, and Twitter pages! Don't forget to sign up for our free weekly Newsletter here, the latest 3D printing news straight to your inbox! You can also find all our videos on our YouTube channel.