Openbike: The Open-Source Bike From Architecture Firm Arquimaña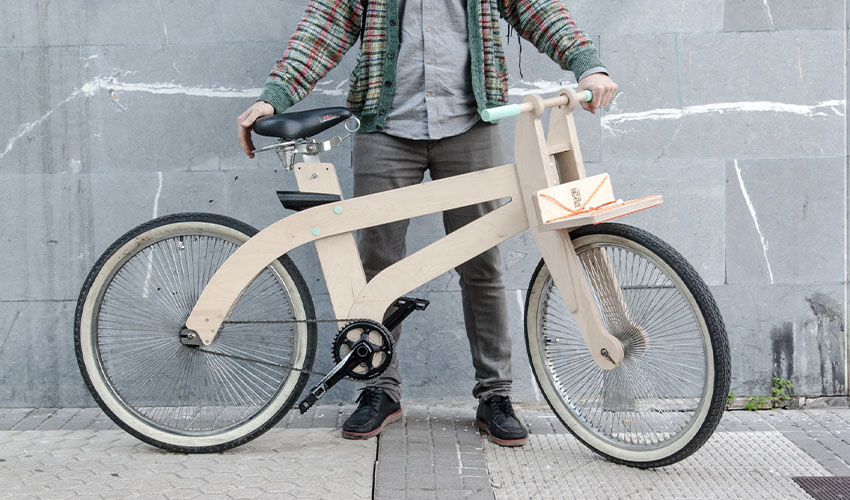 While 3D printing is used widely across various sports, cycling may be becoming the most prevalent. From printing ultra-lightweight bicycle parts to creating high-performance helmets for cyclists, additive manufacturing pushes the boundaries of performance obstacles when it comes to cycling for professionals and enthusiasts alike. Now, we have a new application of 3D printing in the world of cycling. Recently, Basque architecture firm Arquimaña debuted the Openbike project, a 3D model of a bicycle that you can download, print, and assemble yourself.
As outlined on the company's website, the primary objective of the Openbike project is to preserve the environment: "In increasingly densely populated cities, non-polluting transport is key for good co-existence. That is why we created Openbike, a project that allows you to build your own bike and be part of a community that seeks better cities for all."
The Design of Openbike
For those who would be seduced by the project and who would like to manufacture the Openbike bicycle, the Basque architecture firm has made available on its site a list of the tools necessary for its realization. First of all, you should know that this project is open-source, as the name of the bike suggests, and that anyone can download the 3D models of the different components. Then to get the body of the bike, you have to use the CNC machining process to create the plywood elements, such as the frame of the bike. Finally, for certain components, such as the saddle, handles, or hub, it is possible to 3D print them or to recover them on a bicycle at the end of its life. Arquimaña specifies that it has used additive manufacturing and PLA to manufacture these elements.
Several versions of the Openbike have been developed thus far — beginning with the Rev1 up to the Rev4, with each model having its own specificities. For example, the Rev3 is intended for people of short stature, while the Rev4, the most advanced version of the Openbike, is equipped with a removable handlebar and a more comfortable saddle seat. You can learn more about the Openbike project and download your own bike on the company's website.
What do you think of the OpenBike project?  Let us know in a comment below or on our Linkedin, Facebook, and Twitter pages! Don't forget to sign up for our free weekly Newsletter here, the latest 3D printing news straight to your inbox! You can also find all our videos on our YouTube channel.