OpenAI Announces Point-E System to Create 3D Models Using AI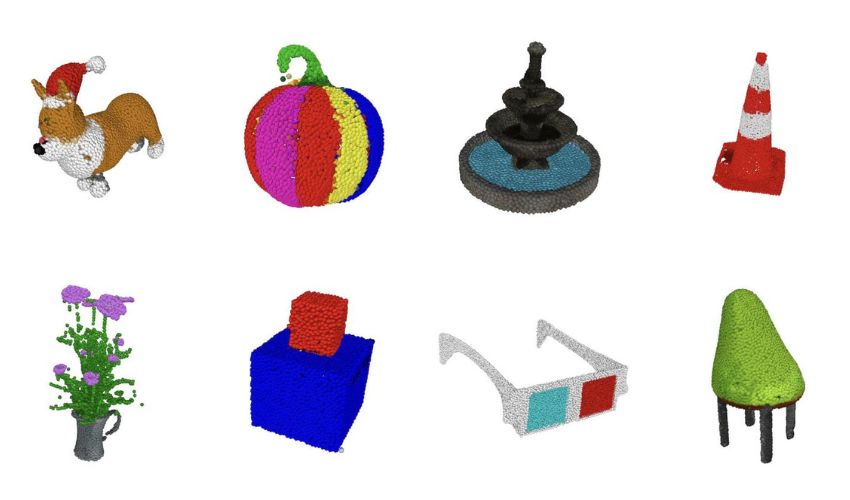 Every day, there are more and more moments in our daily lives where Artificial Intelligence (AI) is helping us, often without us even realizing it. This type of software, which simulates human behavior and even thinking, finds solutions to certain problems based on machine learning techniques and Deep Learning. Indeed, you may have already seen this in personalized online shopping, fraud prevention for credit card or even as voice assistants. And it's little wonder that AI is becoming more and more prevalent, considering the results of a study conducted by Statista in 2020 which found that the global artificial intelligence software market is expected to reach $126 billion by 2025. In fact, AI could also be used for the production of 3D models! Or at least that is what OpenAI is aiming for with its newly introduced Point-E system.
It is already known that companies such as the tech giant Google, for example, offers a service with its tool DreamFusion in which text can be converted into a 3D model. However, since this generation would take hours, it is probably all the more exciting that the company OpenAI, in which the US entrepreneur Elon Musk is significantly involved, has presented their machine learning system called Point-E to the market this week. According to the company, this work can now be reduced from hours to minutes.
How Does Point-E Work?
It is possible to create 3D objects using Point-E thank to the generation of a vast number of point clouds in a space, which more or less represents the 3D shape. As already noted, this system is supposed to work faster than other offerings on the market. This is reflected as well by the 'E' in the name, standing for efficiency.
However, though it is possible to work faster with Point-E, there are also disadvantages tied to this. These point clouds may be easier to produce, they do not capture the fine shape or texture of the object. The manufacturer of the system was aware that this would be a significant drawback for many users, which is why an additional AI system was added to convert this point cloud into meshes. Meshes are a kind of catch basin of vertices, edges or even surfaces that are used for the final definition of an object. That being said, even with meshes some parts of the model can be overlooked, which means that the shape cannot be represented in the true sense.
Moreover, as already mentioned, Point-E also offers an image-to-3D model in addition to the text-to-image model. The first is a system that has been trained to understand associations between words and their corresponding images. In the case of the image-to-3D model, on the other hand, images are generated in combination with 3D objects, allowing the system to obtain a more efficient understanding of it. For example, if you are a user of Point-E and you have a text request, such as that of a gear wheel, which should have a certain diameter and width, then the text-to-picture function generates this 3D model, starting with a rendered object, which is subsequently transferred to the image-to-3D and generated as a point cloud.
You can imagine that this type of processing requires a large database of models, so Point-E is able to perform these prompts. The company OpenAI states that this technology for generating 3D models is not yet perfectly mature, however, they strongly believe that this activity works faster than compared to previously existing techniques.
The Benefits That OpenAI Offers Its Point-E Users
Of course, one or the other would directly think of a whole range of possible applications of this system with AI. However, the team around OpenAI announces that their system of point clouds can be applied particularly well for the production of real objects. For this, they cite 3D printing. However, they say they are convinced that Point-E could likewise find its footing in the gaming and animation sectors in the long run. If you would like to learn more about OpenAI, please click HERE.
What do you think of OpenAI and its Point-E system? Let us know in a comment below or on our Linkedin, Facebook, and Twitter pages! Don't forget to sign up for our free weekly Newsletter here, the latest 3D printing news straight to your inbox! You can also find all our videos on our YouTube channel.
*Cover Photo Credits: OpenAI