Open Meals, creating 3D printed sushi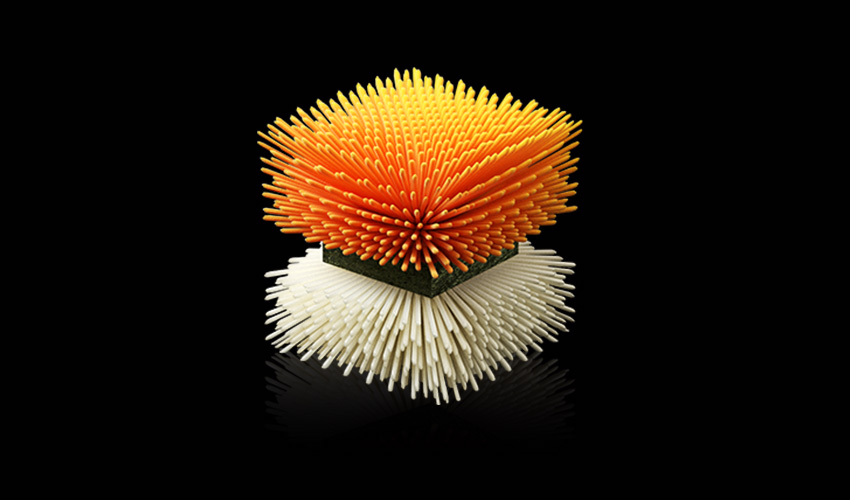 A few weeks ago during the South by SouthWest fair the Asian company Open Meals presented its project 'Sushi Singularity', or in other words its 3D printed sushi project. A new endeavour that will undoubtedly revolutionise the 3D printed food industry. We've previously talked about 3D printed chocolate or even food waste turned into 3D snacks, but this is the first time we've talked about something like 3D printed sushi. This week we talked to Hironao Kato, CTO of Open Meals. He talks about how the project came about and the technical challenges they have been facing in their quest to 3D print sushi.
3DN: How did the idea of creating Open Meals come about and what is its relation with 3D printing?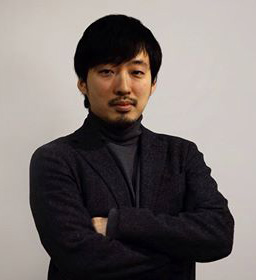 The very first inspiration of this project came from CMYK printing model. Our founder, who is an art director, had this wild idea: If the colours are divided into 4 elements, why not with food? We called the food version of CMYK the SSSB, which stands for Salty, Sour, Sweet and Bitter. After, we did some experiments with a 2D printer and edible paper and inks, we thought it might work. Then we moved to 3D printing.
3DN: Can you tell us more about the project "Sushi Singularity"?
The Open Meals project is a challenge to digitise food of every kind, and make 'Food Singularity' a reality.
Once food becomes connected on the internet, we predict that two kinds of revolutions will happen:
People will be connected to food from around the world, and they will be able to create, edit, and share food, resulting in the creation of new food all over the world.
Data of our physical bodies and food will become connected, and with the biological data and health data, hyper-personalised food will become a reality.
To present our work, Open Meals is planning to open a flagship restaurant in Tokyo called 'Sushi Singularity Tokyo'.
3DN: Could you explain what technique you are using to 3D print sushi?
We have been studying and developing a wide-range of methods to 3D print food. It is very difficult to 3D print any kind of food with one type of 3D printing method. For example, one of our prototypes was based on simple  FDM procedures but some parts are modified greatly to adopt specific type of food materials. We are going through R&D based on materials that we need to 3D print.  We are patenting some 3D printing systems and techniques so we can't talk in great detail about the techniques but they are similar to "reverse engineering".
3DN: How important you think is the relation between design and food?
This is a very critical and important question for us as we focus on textures of food in our experiments. Our goal is to create a new food, new sensation and new experience. 3D printing enables us to create a new design and structure that human hands cannot. For example, we're planing to incorporate a structure of architecture called "negative stiffness honeycomb" into one of our sushi dishes.
3DN: What role do you think additive manufacturing has for the development of 3D printed food?
It is an opportunity to expand 3D printing for general use.  It could replace the process of cooking such as cutting, slicing, mincing, boiling and grilling and so on. Printing food opens a new gate for 3D printing.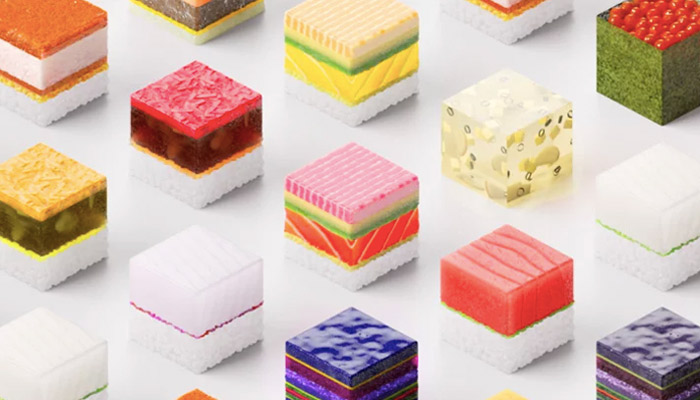 What do you think of 3D printed sushi? Let us know in a comment below or on our Facebook and Twitter pages! Don't forget to sign up for our free weekly Newsletter, with all the latest news in 3D printing delivered straight to your inbox!