Odapt, a 3D Printed Disc for Ostomy Bags That Does Not Cause Leakage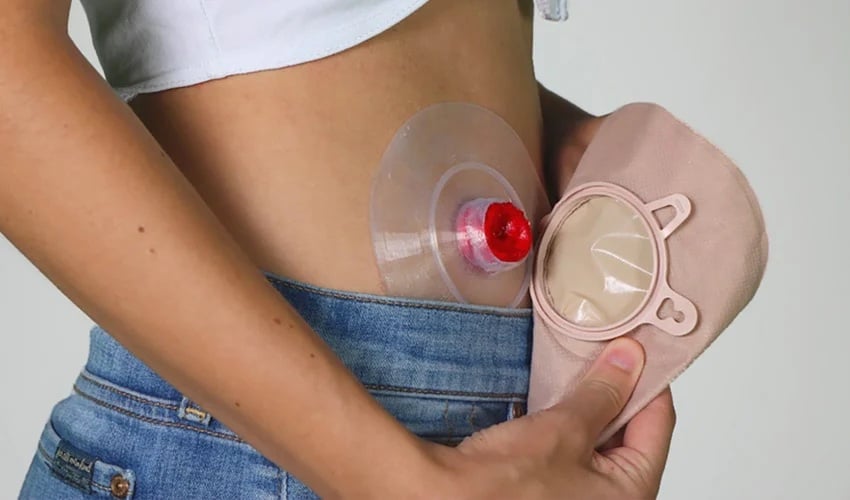 More and more people are suffering from intestinal infections and urinary system problems, including but not limited to bladder cancer, colon cancer and Crohn's disease. These kind of diseases are also ones for which people have to undergo an ostomy, an opening in the abdomen that allows waste and urine to be expelled via a disc and an ostomy bag inserted into the stoma. Indeed, according to the United Ostomy Associations of America (UOAA), 725,000-1 million people in U.S. with an ostomy and that is growing every year but those with these ostomy bags can suffer from complications after surgery, notably leakage. Now, however, three Spanish students have used 3D printing to create Odapt, a customized 3D printed disc for an ostomy bag that does not leak.
You may be asking yourself, what is an ostomy? As alluded to before, it is an operation wherein the affected part of the intestine is cut out of patients suffering from some of the diseases mentioned above. To do this, it has to be taken out through the abdominal wall creating what is known as a stoma. And to create a better ostomy bag, three students from the Master in Industrial Design Engineering program at Elisava Barcelona School of Design and Engineering have created Odapt. More specifically, Ivana Llobet, Jessica Nissen and Patricia López designed a customized 3D printed disc for an ostomy bag which is capable of adapting to any kind of stoma or stomach.
This project began after observing that the design of ostomy bags had not been updated since 1950, when they were invented. Moreover, they noted that the discs available on the market for ostomy bags were not able to adapt to individual stomas. After investigating and learning more thanks to interviews with patients, doctors, as well as putting themselves in the shoes of patients with ostomy bags, they realized that the main problem was the leaks caused by poor adhesion of the disc to the stoma. Indeed, according to a press release from the university, about 90% of patients with current ostomy bags suffer leaks. Thus, the students sought to resolve this problem through Odapt.
What Is the Role of 3D Printing in Odapt?
The resulting 3D printed disc  is made of biocompatible silicone, to which a layer of silicone adhesive is applied to ensure adhesion to the skin, thus adapting to each patient and stoma. Furthermore, the stoma can be used with any compatible pouch available on the market. However the key to the success of the project could be seen in the experience of the three young women. While Patricia Lopez has experience in modeling, design and 3D printing, Ivana Llobet was dedicated to learning more from patients, health personnel and workshops on user experience while Jessica Nissen was charged with everything from product design to graphic design. Thanks to their different backgrounds, it was possible to design this product that is expected to help many people with ostomies.
The students are already working on registering the Odapt brand and product. They already have €25,000 of capital after becoming finalists and winning the People's Choice Award in the Forward AM Innovation Award. You can learn more about this project HERE.
What do you think of Odapt? Let us know in a comment below or on our Linkedin, Facebook, and Twitter pages! Don't forget to sign up for our free weekly Newsletter here, the latest 3D printing news straight to your inbox! You can also find all our videos on our YouTube channel.
*All Image Credits: Elisava, Odapt