Using metal additive manufacturing to produce nuclear reactors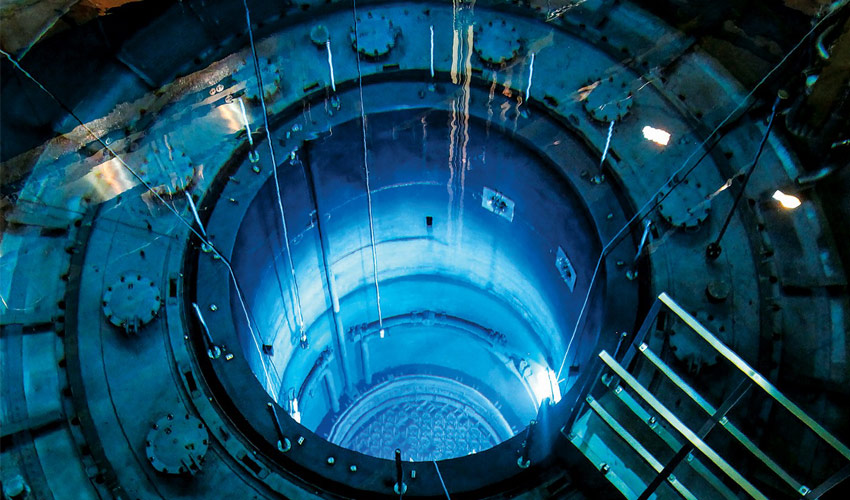 BWX Technologies (BWXT) is currently working on the development of metal additive manufacturing technology for nuclear component design in collaboration with the U.S. laboratory in Oak Ridge. The goal is to produce parts from high-temperature alloys and refractory metals for a nuclear reactor. Thanks to this 3D printing method, the researchers could optimize the components in question, withstanding temperatures of up to 1,482°C (2,700°F), and reaching overall plant efficiencies of approximately 50%.
Back in May, Oak Ridge National Laboratory presented its first advancements in the fabrication of a 3D printed nuclear core, hoping to bring it into service in 2023. This development confirmed the benefits of additive manufacturing in the energy sector, in particular thanks to the directed energy deposition (DED) process, which allows to repair damaged metal parts or to add material to existing components. A few months later, the laboratory approached BWXT to go further in the project, and propose a reliable and sustainable manufacturing method.
3D printed nuclear reactor parts
The teams opted for nickel-based superalloys and refractory metal-based alloys, materials that would enable them to meet the strict requirements and constraints of the nuclear industry. Additive manufacturing gave them the ability to design models with better thermal energy management, increased safety margins and accident tolerant features. By developing a method to model and 3D print complex nuclear components, the team managed to deploy these components quickly while building on the environmental and design benefits of additive manufacturing. Ken Camplin, President of BWXT's Nuclear Services Group, added, "We have a uniquely talented group of engineers and designers at BWXT. Their work will make it far easier for advanced reactor developers to move forward in dealing with a number of critical technical challenges inherent in many of these designs."
The early results are very encouraging! Indeed, according to BWXT, the use of such 3D printed components with refractory metals can help achieve reactor core exit temperatures of 1,482°C, and overall plant efficiencies of 50%. It is also an interesting opportunity in terms of costs: by improving the energy production and the longevity of the individual parts, the system as a whole will require less maintenance and repair. Additive manufacturing would also accelerate the prototyping stage while offering more and quicker  More information can be found HERE.
What do you think of this collaboration between BWX Technologies and Oak Ridge National Laboratory? Let us know in a comment below or on our Facebook and Twitter pages! Don't forget to sign up for our free weekly Newsletter, with all the latest news in 3D printing delivered straight to your inbox!