nTopology raises $40 million in Series C, plans to enhance its software
Published on September 16, 2020 by
Aysha M.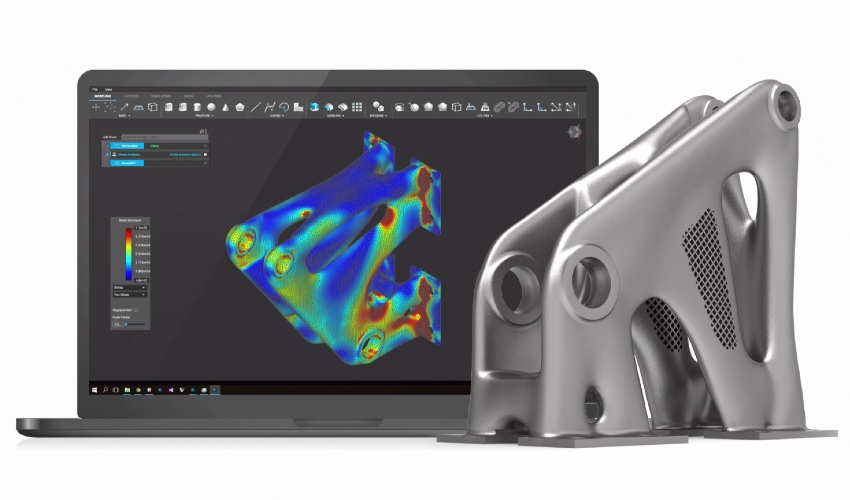 nTopology is a New York-based 3D printing software startup that was founded in 2015. The company launched nTop Platform in 2019, to empower engineers to design even the most complex pieces. nTopology has just announced that it had successfully secured $40M in Series C funding, which was led by Insight Partners, a global venture capital and private equity firm. With the newly raised money, nTopology is aiming to develop "the most advanced engineering software accessible to all engineers".
Having been around for just one year, nTop Platform is being used by hundreds of companies and thousands of engineers from a wide range of industries, from aerospace  to medical to consumer industries. For example, last year, nTop Platform was used to 3D print spinal implants with Renishaw. But what exactly is this software all about? In simple terms, nTop Platform is an engineering workflow solution that allows to create high-performance designs and complex geometries, while enabling rapid iterations. It is a tool for generative design and customizable workflows that gives users the necessary tools to design optimized parts using lattice structures, gyroid infills and topology optimization. "We intentionally make very few assumptions about your processes. Instead, we give you the right tools that deliver the necessary precision and control at the right level of abstraction. This way you can adapt nTop Platform to your engineering workflows  — not the other way around", says the company.
Initially, nTopology was expecting to raise $30 million to scale its Research & Development and grow its marketing operations. However, the company ended up securing $40 million, which will now allow them to accelerate the process. The Series C round was led by Insight Partners, a venture capital and private equity firm based in  New York City. The firm was joined by Grant Verstandig and nTopology's existing venture partners Root, Canaan, DCVC, & Haystack. In addition to successfully securing the funding, the American startup announced that Josh Fredberg of Insight Partners, who boasts decades of experience at companies like ANSYS and PTC, will be joining their Board of Directors.
nTopolgy believes that within the next 5 years, innovative engineering companies will be producing around 30% of all parts using additive or other advanced manufacturing processes. The company's goal is to make sure nTop Platform is used to empower the design of the majority of these parts. "Do we want to end up replacing traditional CAD? No, that's not our purpose. Rather, we expect engineers to use nTop Platform alongside existing systems, to solve new and hard problems that traditional CAD was never built for". 

What do you think about nTopology raising $40 million in series C? Let us know in a comment down below or on our Facebook and Twitter pages! Don't forget to sign up for our free weekly Newsletter, with all the latest news in 3D printing delivered straight to your inbox!