The NSF Is Investing in 'Revolutionary' 3D Printing Materials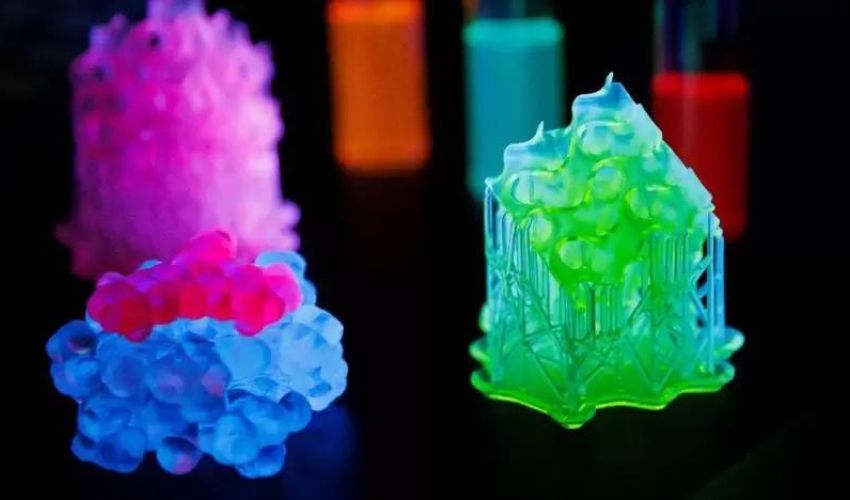 In terms of innovations in additive manufacturing, one area that is continuously being explored by not just companies but also government institutions is undoubtedly materials. Though the sector has come far in terms of what is available, there are still limitations. For this reason, more and more we are seeing research projects and funding designed specifically to address existing gaps. In the latest news, the U.S. National Science Foundation (NSF) has announced a $72.5 million investment to "drive the design, discovery and development of advanced materials needed to address major societal challenges" in the hope of creating revolutionary solutions, including for 3D printing.
More specifically, this is being done through the Designing Materials to Revolutionize and Engineer our Future (DMREF) program. In this, a number of different projects are being funded including some being developed for 3D printing. NSF Director Sethuraman Panchanthan further explained the goals of the program, commenting, "By integrating numerous research disciplines across NSF as well as federal and industrial partnerships, this program truly revolutionizes the design, discovery and development of new materials for addressing urgent national needs. Some of these have been used to formulate highly sensitive therapeutic proteins to mitigate the primary effects of spinal cord trauma, carbon dioxide capture to address climate change, and advanced quantum materials and semiconductors for powerful computation and communication needs, to name just a few." 
Creating 'Revolutionary' 3D Printing Materials
Out of the 37 new four-year projects, six are expressly designed for the creation of materials in 3D printing, encompassing over $6.5 million in total. The projects themselves differ greatly as well, with two dedicated to polymers and the remaining four covering different topics in metals. We can point especially to the need to develop superalloys, but there is also a growing focus on amorphous metal additive manufacturing. However, all do seem to be centered on the idea of creating parts with superior strength and toughness and though the AM technologies are not specifically named, will involve the use of a laser.
For the two polymer projects, Digital Light Processing is the main topic. One from the Georgia Institute of Technology, Florida International University, Air Force Research Laboratory and NIST is looking into develop material chemistries for AM wherein the electrical and mechanical properties can be locally controlled. Multi-material capabilities are also being targeted as something that is particularly difficult in DLP, though it is being favored for its high speed and high resolution.
The other DLP project from Iowa State University and the University of California, Santa Barbara stands out as well for its aim to "fundamentally change Digital Light Processing." Again, here researchers are targeting multi-material DLP 3D printing. Though in this case, they hope to create resins that solidify with different properties according to the wavelength of light used. This could result in products that are rigid in some areas and flexible in others. Adarsh Krishnamurthy, an associate professor of mechanical engineering and leader of the project at Iowa State, noted, "We want to produce two material properties with the same resin. That's revolutionary in terms of materials for 3D printing." You can find out more as well as a list of all the funded projects in the press release HERE.
What do you think of the investment of the NSF in these "revolutionary" materials for 3D printing? What materials would you like to see be developed in this field? Let us know in a comment below or on our LinkedIn, Facebook, and Twitter pages! Don't forget to sign up for our free weekly Newsletter here, the latest 3D printing news straight to your inbox! You can also find all our videos on our YouTube channel.
*Cover Photo Credits: Amar Flood/Indiana University