The NOVUM Project is using Cellulose to Create a Novel Sustainable 3D Printing Material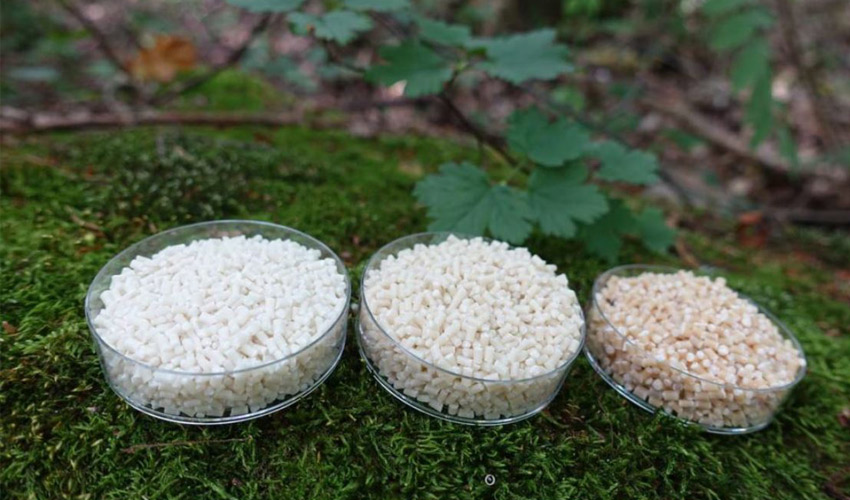 NOVUM is a project seeking to develop a 3D printing system from cellulose led by consortium of 10 European partners. Cellulose is a biopolymer making up the wall of plant cells, notably wood, and has a number of advantages, the main one being its natural abundance. Using it as a raw material to produce various parts is therefore an interesting idea. However, doing this through traditional manufacturing methods (creating moulds) is complex: it involves several steps, a greater consumption of time and energy, a higher demand of labor and heavy consequences in terms of waste production. This is where NOVUM comes in: additive manufacturing could be a simpler solution to produce all kinds of components, without molds. The consortium is particularly interested in electrical insulation components.
Most manufacturers have now become aware of the sufficiency of our resources, turning to alternative solutions to replace materials of fossil origin. This is microcosmic of a wider logical development towards circular economy where the idea is to reuse, recycle, or upcycle waste to create something new. This is an approach facilitated by additive manufacturing wherein only the essential amount of material is used to obtain a more or less complex part. Cellulose could have a card to play in this context as a natural, durable, non-toxic and abundant material. In fact it would indeed be the most present organic matter on Earth accounting for more than 50% of biomass. So why not use cellulose as a 3D printing material? What are the challenges associated with such a material?
It is within this framework that NOVUM was created: it is a project funded by the European Union, carried out by 8 companies varying in size and 2 research partners. Together, they seek to develop a 3D printable solution to design components for maritime, automotive and electrical insulation industries. Its use within the maritime industry for printing on-demand exterior decorative elements for cruise ships would be entirely new. In terms of the automotive industry, its primary potential lies in the replacement of materials of fossil origin with materials of biological origin, contributing to increased sustainability.
It is therefore from cellulose derivatives, cellulose powder and plasticizers of biological origin that the consortium came up with thermoplastic materials that are now compatible with FDM machines. According to the partners, the material has a cellulose content of 60%, higher than what is found on the market today. It would have excellent properties in terms of strength, weight and surface area, and would be very easily printable. The consortium says it can modify the formulation to meet different needs and diversify applications.
The final objective of the project is to build a pilot manufacturing line that will allow the design of different parts in an automated fashion. NOVUM claims that this line could reduce working time by 40%, costs by 40% and waste by 60%. The project is scheduled to finish in March 2022, in hope that by then the partners will have developed a viable solution. You can find more information HERE.
What do you think about the NOVUM project? Let us know in a comment below or on our Facebook, Twitter and LinkedIn pages! Sign up for our free weekly Newsletter here, the latest 3D printing news straight to your inbox!