Concr3de wants to 3D print the lost parts of Notre-Dame using its 3D technology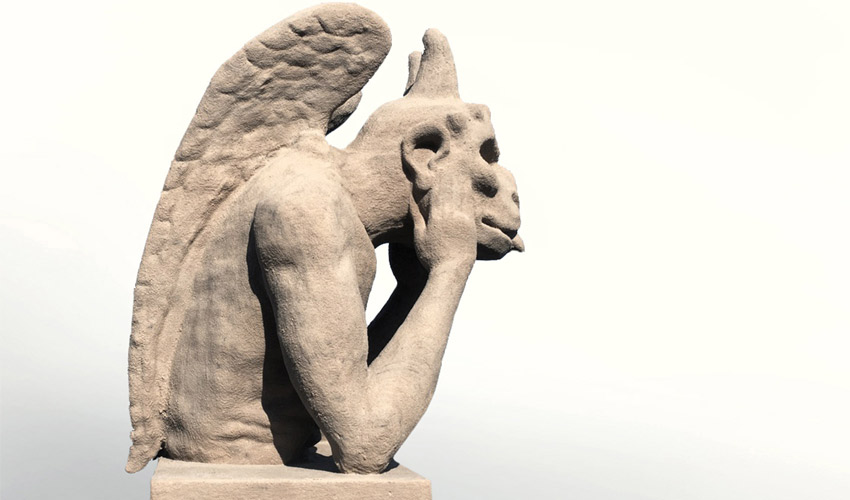 Conc3de, the stone 3D printer manufacturer has suggested to use its 3D printing technology to rebuild the Notre-Dame gargoyles following the fire on April 15th. The Dutch company has experience in restoring historical heritage using 3D technologies, for example it had worked on rebuilding the Arch of Palmyra. The team stated that they would be able to use the ashes of the fire to 3D print some of the gargoyles of Notre-Dame.
The founder of the Dutch company, Eric Geboers told Dezeen, "We saw the spire collapse and thought we could propose a way to combine the old materials with new technology to help speed up the reconstruction and make a cathedral that is not simply a copy of the original but rather a cathedral that would show its layered history proudly".
Concr3de already used 3D scans to reproduce Le Stryge, a demon statue that sits on the roof of the gothic cathedral in Paris, created by Viollet-le-Duc in the 19th century. The material used was a mixture of limestone and ash, the same colour as the yellowish-grey stone of Notre-Dame. The company proposes to create all the other lost parts of Notre-Dame this same way using a mixture of ash, dust and damaged stone.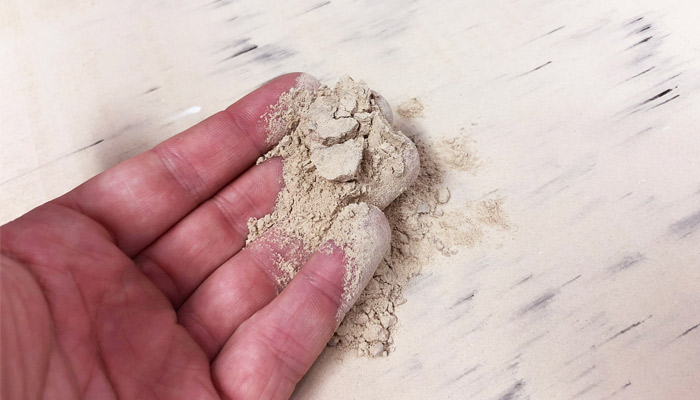 Eric Geboers added, "We would crush and mix the stone and ash into a fine powder, that is loaded into a large inkjet 3D printer. The printer deposits thin layers of the powder and prints an ink on top of each layer, solidifying the powder to each other. Prints are then depowdered, and can immediately be put into the building…we could start reconstruction almost immediately, without need for new expensive and hard to find materials. we also don't need to train a large crew. The Notre-Dame would be able to reopen within several months, and people would be able to participate and interact with the restoration. We wouldn't need to discard and waste the materials that have so much history embedded inside them, and can instead reuse them for the renovation."
With over €1 billion pledged to rebuild Notre-Dame the restoration won't be short of funds. The issue facing architects now will be which version of the cathedral is rebuilt. You can find more information on Concr3de's website HERE and Dezeen's interview HERE.
What do you thinks of Concr3de's proposal? Let us know in a comment on our Facebook and Twitter pages! Don't forget to sign up for our free weekly Newsletter, with all the latest news in 3D printing delivered straight to your inbox!