Node, advancing audio design thanks to 3D printing technologies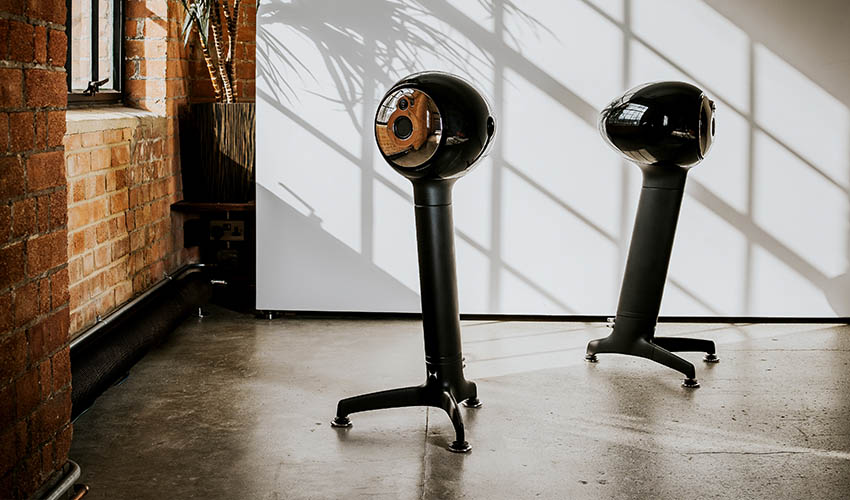 Based in the UK, Node is the vision of British industrial designers Ashley May and David Evans to bring a new relevance to high quality audio. The designers developed their debut speaker Hylixa to explore new opportunities in acoustic design. They quickly realised 3D printing technologies offered many benefits in terms of design and performance. Therefore, the Hylixa speaker not only looks different, but it also sounds different. Even though it is rather small and aesthetically pleasing thanks to its organic and sleek shape, it performs just like a large box speaker. We were interested in learning more about the design and production process behind Hylixa, so we spoke to Ashley May who is behind the vision of the company. He also told us more about the impact 3D printing technologies were having on consumer goods!
3DN: Can you present yourself and your link with 3D printing?
Node is the vision of David Evans and myself, to explore new opportunities in acoustic design by exploiting additive manufacturing (AM) to its full potential. This research started over 3 years ago, but really our exposure to AM stretches back over a decade, where we ran a product design and innovation consultancy called Studio17, which we still oversee to this today.
Historically, we've used 3D printing as a prototyping tool for developing products for mass manufacture through our consultancy business. Whilst perfectly useful for prototyping, we always knew the greater potential for additive manufacturing to create end-use parts that completely re-write the rule book of what's possible.
3DN: Can you tell us how Node Audio was founded? What is your mission?
In the pursuit of convenience, we have somehow lost the emotional connection to our favourite music. The traditional HiFi system has evaporated from mainstream culture, to the preserve of so-called 'audiophiles', and so vast swathes of society have never really heard their music the way it's actually intended.
At its core, Node exists for people to rediscover their favourite music in a way they've never heard before, and bring a new relevance to high quality home audio. Our research has shown that by exploiting additive manufacturing and new acoustic principles, we can deliver the utmost musical realism, without the bulk or complication a large, esoteric HiFi system brings. Our aim is to create category defining products that transcend 'HiFi', and are pieces of art in their own right.
3DN: How is the HYLIXA speaker different from other speakers? What was the design process?
Hylixa is our debut speaker, and is really an expression of what's possible by maximising every facet of acoustic design. Traditional speaker boxes are acoustically compromised. Their flat panels and square edges negatively 'colour' the sound. Our ears are especially sensitive to this colouration, especially in the vocal region.Therefore, the Hylixa speakers feature a small, rounded enclosure, which replicates the sonic signature of a human head. By removing the vocal colouration a large speaker box imparts, we improve intelligibility and realism, but in doing so potentially limit bass performance.
Therefore, our solution harnesses an acoustic waveguide known as a transmission line. This long acoustic pathway absorbs higher frequencies, outputting only the lowest frequencies to enhance the bass output of the speaker. Our patented design coils this pathway inside the speaker head in a type of Helix, hence the name Hylixa. This complex internal geometry cannot be machined, cast or moulded, so additive manufacturing is the only viable solution to deliver this performance gain.
3DN: Why did you decide to opt for the SLS 3D printing process? What materials do you use?
We use laser-fused Glass Nylon in our speaker 'head' because of it's remarkable acoustic properties. It has a naturally high resonant frequency from its high glass content, with an almost ceramic feel. Due to the complete manufacturing freedom the process allows, we can make confident and extensive use of acoustic and stress analysis simulation software to remove acoustic colouration. For example, we are able to design-out flat surfaces that can resonate, so the structure does not store vibrational energy. This allows musical notes to start and stop as they should, without any overhang.
The SLS process is self-supporting in the build chamber, so there are no rigid supports to remove once the component is built. The tortuous, difficult-to-access internal geometry is cleared of powder using special tools which we even laser sintered that are specific to the application. Powder removal is validated by weighting the components against a reference, and using an endoscopic 'keyhole' camera.
3DN: How do you view 3D printing technologies' impact on the design and manufacture of consumer products?
Additive technologies are constantly progressing, and strides are being made to make it a real alternative to more traditional manufacturing techniques. 3D printing comes into its own when products or components are conceived with complete manufacturing freedom, that deliver clear benefits over other manufacturing materials and methods.
However, additive manufacturing isn't a silver-bullet to successful product innovation. Though there isn't the initial setup costs of other manufacturing methods, part prices can remain high in comparison. We try to use the right types of 3D printing in appropriate applications where we're able to deliver genuine performance benefits, or making single parts more functional, saving on assembly processes down-stream.
3DN: What are the biggest obstacles to integrating AM in a company's manufacturing process? Was this a difficult journey for you?
The process of design was split between product and process design. A great example is the cabinet head and neck. Originally the 'neck' section of Hylixa was integrated into the rounded head, but this required a huge amount of manual filling and sanding to achieve a high quality paint finish.
Our solution was to sinter the head oversize, with the neck as a separate component, so that the head could be turned back on a CnC lathe. This provided a much better surface quality and consistency to reduce the amount of manual sanding required to achieve a high gloss, piano-grade paint finish.
In contrast to the painted SLS cabinet, the neck and legs are a black, vibro polished component built on a HP JetFusion machine. We engaged a company specialising in simulating prolonged UV exposure, and found there would be a level of colour fading with years of sun exposure. We therefore spray all of these components with automotive grade lacquers with UV inhibitors to maintain their appearance over time. We must remember that there are still not many companies integrating additive-built components into such visible, end-use parts. We're constantly learning about how to build, process and treat these components to ensure the performance and aesthetic benefits they deliver remain for many years to come
3DN: Any last words for our readers?
In a world of endless product choice, additive manufacturing provides the opportunity to deliver genuine innovation and differentiation from other brands. It can unlock remarkable product advances if you mentally unshackle yourself from traditional manufacturing. However, you must fully understand the possibilities, limitations and cost each type of additive process delivers, to ensure your innovation has commercial merit.
The technology is rapidly moving beyond simply 'clever', towards larger scale production with improved pre and post processing. With that in mind, whilst Hylixa is the ultimate expression of what is possible, it's core technologies will trickle down into future products at more accessible price points, so more people can enjoy their music the way it should be. Watch this space! You can find more information about Node Audio on their official website.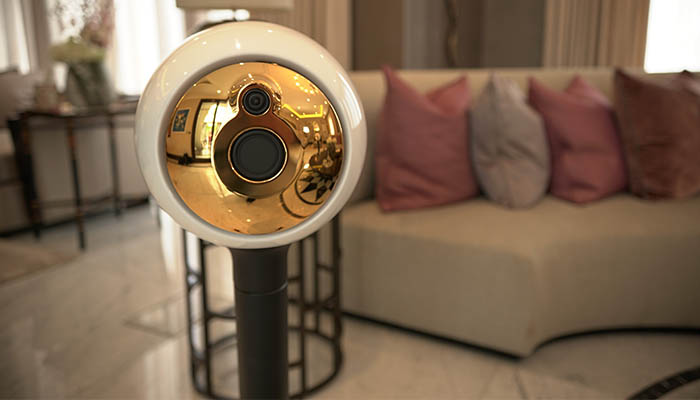 What do you think of Node and the way they have exploited AM to offer increased acoustic design and performance? Let us know in a comment below or on our Facebook and Twitter pages! And remember to sign up for our free weekly Newsletter, to get all the latest news in 3D printing send straight to your inbox!