Node Audio releases 3D printed high-sound speakers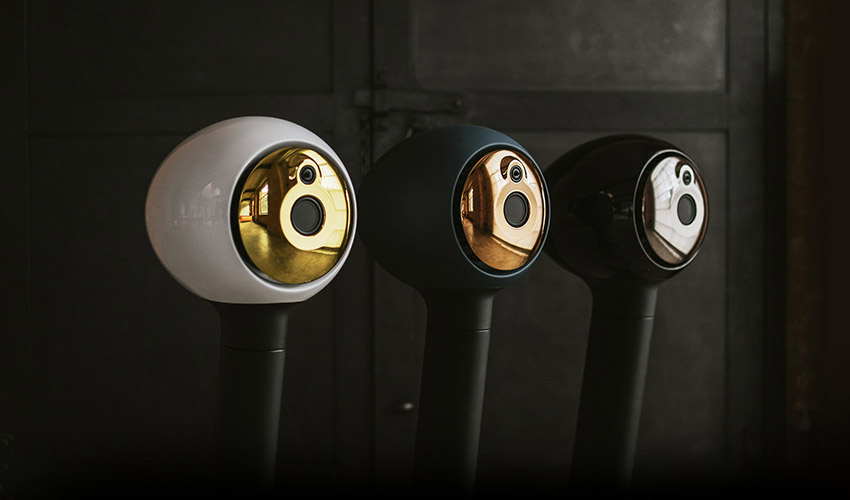 Node Audio is a young company that developed the HYLIXA loudspeaker. This speaker was made by using Selective Laser Sintering (SLS) 3D printing technology, which gives it its distinctive structure. Not anything like conventionally manufactured speakers, HYLIXA looks and sounds different. According to the manufacturer, it should have the performance of a large box speaker, yet it is much smaller and more aesthetically pleasing. By relying on additive manufacturing, they were able to design and build a structure that would enable this.
It's industrial designers Ashley May and David Evans that worked on the design of HYLIXA. They decided to opt for a 3D Systems SLS machine to build, layer by layer, the speaker. Selective Laser Sintering works by fusing powdered materials successively using a heat source such as a laser. Because of the layer-by-layer process, it is possible to create much more complex shapes than using traditional manufacturing methods. The shape of HYLIXA is therefore organic, with a head at the top of the device. Alongside the design, the designers asked for the help of an acoustic engineer to guide the technical development of the 3D printed speakers.
The speakers, which are sold in a set of two, are each printed separately within the printer's 381 x 330 x 460 mm. David Evans explained that in order to maximise this build volume size, they 3D printed the parts inside one another, in other words, components were nested within the speaker cabinet during 3D printing. In terms of material, Evans comments: "We learned through the prototyping process that DuraForm GF (a glass-filled engineering plastic) actually worked very well acoustically. It has almost a ceramic-like quality to the touch, which helped us both structurally and sonically. As designers, we could freely exploit SLS production to create the internal structure, but also design something that looked as beautiful as it sounds."
This is not the first time that 3D printing technologies are used to manufacture speakers. Last year, we had told you about DEEPTIME, a company from Prague that 3D printed speakers from sand. Similarly, the founders used additive manufacturing to produce a unique and exclusive audio system that looks, feels and sounds nothing like other traditional speakers. We cannot wait to see more developments in this space! You can find more information HERE.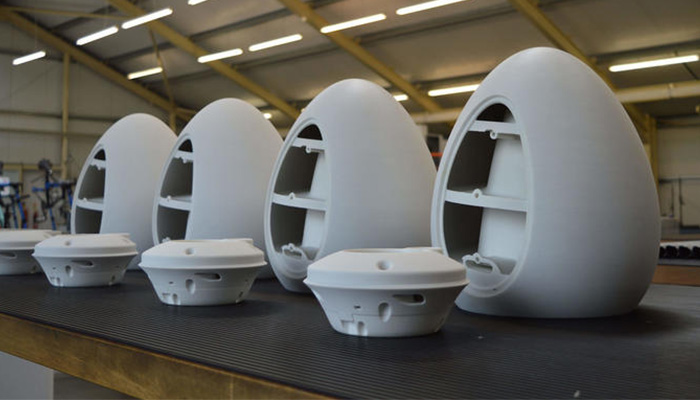 What do you think of the HYLIXA 3D printed speaker? Let us know in a comment below or on our Facebook and Twitter pages! And remember to sign up for our free weekly Newsletter, to get all the latest news in 3D printing send straight to your inbox!